Dina Asher-Smith had no expectations going into this year.
She had trained hard, there were a number of big competitions to look forward to and she had put herself in a good position to do well. But expectations? No, the Blackheath and Bromley Harriers sprinter was happy to go out and race without such pressures and see where it got her.
Three gold medals and a bronze later and it is fair to say that the 17-year-old's approach paid off. A nomination for the Young Sportswoman of the Year award then is a perfect way to end a brilliant year.
Not that the reality of it all has fully dawned on Asher-Smith as yet, with the teenager saying: "To be fair it hasn't really sunk in yet. We haven't actually got our (World Championships 4x100m relay) medals yet - it's a long story!
"They had to remake them and by the time they had we'd gone home etcetera, etcetera. It will probably start to sink in a bit more when I get that but I doubt I'll ever get used to it."
The season really began to pick up momentum with the European Junior Championships in Italy as Asher-Smith claimed both individual and relay gold. A dominant display in the 200m was followed up by 4x100m success in a British record time.
"It was probably the one of the most personally rewarding achievements that I've had to date," the sprinter reveals. "I'd worked for so long and so hard for it and then I crossed the line and I was like, 'yes!' I didn't expect us to do so well in the relay. I mean I thought we'd do well but you can never expect to get a national record. I was just so happy."
There was no time for reflection on what she had just achieved as from Italy, Asher-Smith's focus instantly turned to Moscow and senior World Championships with the challenge of facing the top athletes on the planet.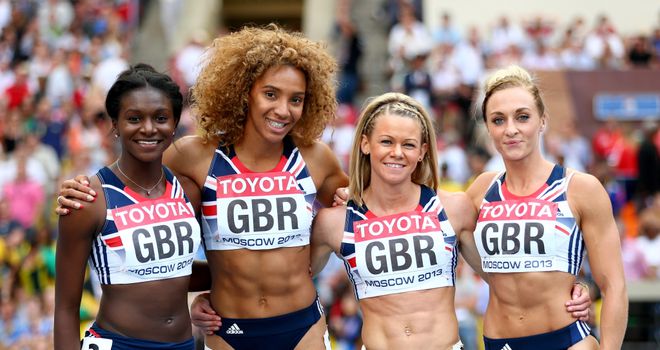 Circumstances meant that the now European Junior 200m champion had no time to contemplate what racing against the likes of Shelley-Ann Fraser-Pryce and the rest of the Jamaican team would be like. A blessing in disguise, according to Asher-Smith.
"I didn't have enough time to get worked up about it," she explains. "The day I got told was a couple of days before I was heading off for the Europeans so I didn't even get a chance to think about it. It was like 'oh great I'm going to Moscow, but I need to focus on Italy first.'
"I really didn't expect it which probably was an advantage because I was just having fun, doing my own thing. I wasn't worrying about qualifying times, I was just focusing on Europeans and doing well there and then, I've got Moscow."
"When I came home it hit me that I had actually been at the Worlds! It was just so cool. When I thought about it afterwards it was quite humbling because I got a medal and had raced all these amazing people. At the time I didn't really think about it too much, I just wanted to stay grounded so I didn't mess up while I was out there really."
The season ended with another triumph for the young sprinter, this time in the 200m at the European Champion Clubs Cup in the Czech Republic. Not that Asher-Smith had anticipated any of the season's events beforehand.
"I never expect to do well, I just see what happens and see where it goes," she said. "I was just happy that when I finished the competition that I was still healthy, all in one piece and happy that my club did so well."
With that in mind, it is little surprise that her reaction to hearing of her nomination for the Young Sportswoman of the Year award was one of disbelief.
Humbling
"When they told me I'd been nominated, I was like 'are you sure? Really? Why did you nominate me?' she recalls. "But it is really nice to think that somebody else recognises the stuff that I've achieved. It is really, really humbling. I'm just so grateful to even be nominated."
The next few months for Asher-Smith will involve as much revision and it will running as she combines training for the upcoming indoor season with exam preparation. After that there is the small matter of the Commonwealth Games, not that Glasgow is Asher-Smith's main aim for 2014.
"I really want to qualify for the World Juniors. I know that might seem like I'm setting my sights quite low after I've been to Moscow but you never know what is going to happen between now and the trials. So I'm just keep myself focused on running as quickly as I can before the actual competition and then after that hopefully I'll be in quite a good position," she says, showing the maturity and intelligence that have ensured her feet remain very much on the ground.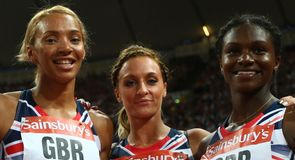 "When you come out of winter, or definitely after indoors, you have an idea of where you're at, at that moment," she adds before looking back once more to 2013. "I didn't expect to make the team for Moscow, until the day they called me I didn't expect to go to Moscow. Me and my trainer thought we could do well if everything went to plan, fingers crossed, touch wood, but I still didn't expect anything."
Eliminating the expectation worked wonders for Asher-Smith this year. If she continues to do so, who knows what 2014 will bring?