"It's been a surreal year to be honest. People call me the World Champion and I'm sat there looking around thinking 'oh yeah, you mean me!'" says Non Stanford, her victory in the ITU World Triathlon Grand Final in London still yet to sink in.
The 24-year-old from Swansea overcame a 15-second penalty to take the title in September, just shy of 12 months on from winning gold at the U23 equivalent in Auckland. It is an achievement only male compatriot Alistair Brownlee has achieved before and has led to her nomination for the Sunday Times and Sky Sports Sportswoman of the Year award.
For Stanford becoming World Champion saw her realise a childhood dream that she once saw as impossible and she is finding the reality difficult to comprehend.
"It's something I've dreamt about all my life, since I was a little girl" she explains. "I used to look up to sporting stars and think 'wow, they're amazing, what they do is unattainable.'
"Then all of a sudden you're one these people, you're World Champion and it's hard to contemplate and come to terms with. I'm trying my best to enjoy it and embrace it and enjoy everything that goes with it. I am itching to go back to normality and back to training properly."
Add the nomination for Sportswomen of the Year and it is easy to see why Stanford is fast becoming the kind of role model young female athletes will be keen to emulate and she is pleased that she is in a position to set an example.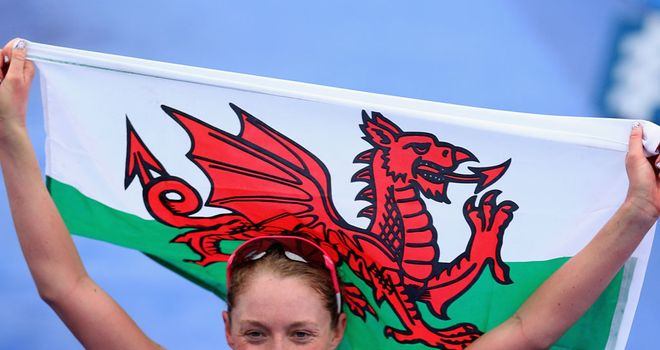 "I hope that other young athletes, girls and women as well, can look up to me and see that I'm just a normal person who 's had a normal upbringing and you can go on to achieve great things" Stanford adds.
"It's not just so that people go on to become elite sportspeople, it's to encourage women in to sport. I think there's this unfortunate image that sportswomen are not very glamorous, or girly and we need to try and get rid of that and show people that it can be great part of your life.
"Sport has given me so many opportunities and has given me a great life which hopefully other people will be able to experience that and of course keep a healthy lifestyle."
The award itself sees Stanford up against a women who she watched win gold at the Olympic Games and to have reached a stage where she is considered alongside her again leaves Stanford reflecting on how far she has come.
"It's incredible to be nominated for the Sportswomen of the Year Award, just to be considered in the same league as some of those other women feels amazing," she smiles.
"I grew up watching Christine Ohuruogu on the track, winning her first Olympic gold and it's quite overwhelming knowing I can stand shoulder-to-shoulder with her and be considered in the same league. I'm sure it will be a very special night and a lot of fun."
Success
Despite her success this year, Stanford must still compete for top billing in terms of Britain's triathletes with the Brownlee brothers, not that she minds.
"Britain is doing really well in triathlon, and I'm a firm believer in the idea that success breeds success" Stanford says. "Alistair and Jonny Brownlee have set that benchmark now for the rest of the team to try and attain.
"There's definitely expectation from everyone that Great Britain are the best nation at the sport so we've got to live up to that and, at the end of the day, if you have a lapse in form then there's plenty of people waiting to come up and take your place. So that keeps you training hard and means that you don't become complacent."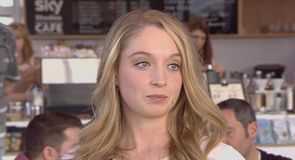 The success has also led to rising participation in the sport although Stanford believes the drama of the event is equally important.
"I think the reason why participation is growing in triathlon is because it's such a new sport," offers Stanford.
"It's dynamic and fast and a lot of things can happen in race - as they did in London for my race, where there was a lot of drama going on - but I think it's a new challenge for people, it's the new, shiner model of the marathon and it offers people variety and choice in their exercise."
The Welsh star will be pleased that the focus will soon turn back training and the 2014 season although she could hold another title before it begins.
Remember you can watch the Sportswomen of the Year awards live from Sky Studios on December 5.