For a sport that so little is known about in this country, Great Britain's women have a very impressive record when it comes to skeleton. The last three Winter Olympics have seen Britain pick up a medal in the event.
2002 saw Alex Coomber take the bronze despite competing with a broken wrist and last time out in Vancouver in 2010 Amy Williams won the gold. In between, Shelley Rudman claimed silver in Turin. Now eight years on, she will be looking to extend Britain's run.
Earlier this year Rudman triumphed at the World Championships, the gold being the latest in a growing list of achievements since the last Winter Olympics.
"Since Vancouver in 2010 I thought I'd really like to achieve everything in the sport," said Rudman. "I'd won the Olympic silver medal and I thought I could achieve much, much more and go to another level.
"I targeted the European Championships and the overall World Cup title and I managed to secure that championships title last year. So I thought that the World Championships, that would be the whole collection of medals. I targeted that one and fortunately everything came together, it was at my favourite track, it was just incredible. Then I realised after I'd done it that I was the first British women to win the World Championships title so that was the icing on the cake, it was really nice."
The preparation for the championships was not always easy and it meant the focus was not just on results in competitions leading up to it, causing some concern to those unaware of Rudman's plan.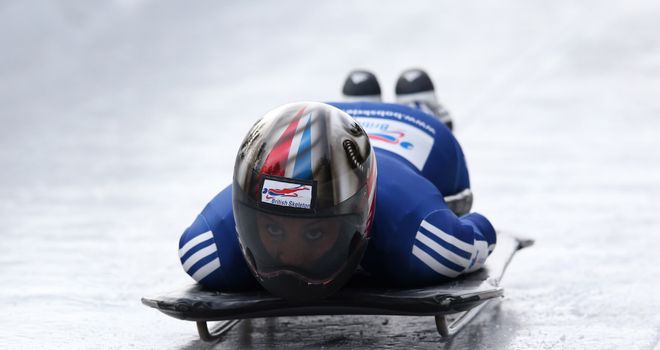 "It was always a gradual build up, to peak and be in the best possible shape for Saint Moritz, which is where the World Championships were this year, and I did that," she explained.
"It was quite interesting and I had to be mentally tough because I knew I would have to sacrifice a few races to get to Saint Moritz in the best possible shape and a lot of people were wondering what was going on. But I had a plan, I stuck to that and fortunately it all worked out really well for me."
With the title of world champion now secured, the focus now must surely be on Sochi and competing for the top prize there as well? Not exactly, says the slider, conscious not to get ahead of herself. Qualification is not yet confirmed and it is not something she is taking for granted.
"The main focus for me is firstly to qualify for Sochi and we actually get quite a late notification of that so it will be the back end of January before we know whether we've qualified for the individuals," said Rudman. "That'll be the first focus and then generally to try and get in a good position so that if and when I qualify for Sochi I'm there and I've done absolutely everything possible to get in the best shape.
"This summer I've trained so, so hard - the hardest I've ever trained - so I know that when it comes to that race, if I'm there, whatever will be will be but I've done everything possible to get to that position."
At 32-years-old Rudman has yet to decide whether she will be competing beyond Sochi and has no plans to take a decision on whether she will attempt to make a fourth Olympics, provided she qualifies for this one, any time soon.
Options open
"I always keep everything really open after an Olympic Games," remarks Rudman. "I'll definitely have a few months rest afterwards but I'm really quite conscious that I don't tempt fate and think that I'm already there because I know that there are so many hurdles to get into an Olympic event.
"But, if I am lucky enough to go to my third Olympics, and afterwards I'll be resting up for a good two to three months and just seeing what options are there - maybe looking forward to the next Olympiad but I really don't know yet, I'm keeping all my options open."
More immediately is the matter of the Sportswoman of the Year Award, for which Rudman has been nominated. The Wiltshire-born athlete admits that being considered for such an award hadn't crossed her mind and was pleasantly surprised to find out.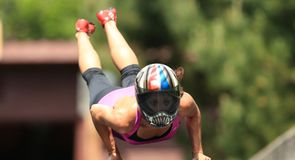 "It's incredible, I didn't think I would ever be shortlisted, just because the winter sports aren't that well known in the UK," insisted Rudman. "When I got the phone call to tell me I'd been shortlisted it was such a shock but such a nice surprise and especially to be up amongst such talented women as well that have also been shortlisted - it's a real great privilege.
"I've not really been shortlisted for that many things because we are such a minority sport so it's really, really positive for winter sport and our sport in general to be up there and for there to have been recognition of my achievements is really, really lovely."
As a reigning world champion refusing to take Olympic qualification for granted, there is no doubt Rudman will be downplaying her chances of winning the Sportswoman award but her success this year means her inclusion on the shortlist should be no surprise to anyone but herself.
Remember you can watch the Sportswomen of the Year awards live from Sky Studios on December 5.