Who would be in your top ten of world netball? Why would you put them there? Where are they from? What would you say about each of them?
World class is a ranking above all others. It represents those who show skills and attributes of the highest order and what they can do consistently and under pressure is perhaps what we highlight as the single most important factor. There are also instances where a 'world ten' player stands out on the court as a result of those around her; when athletes bring out the best in each other.
The ANZ  and NSL seasons have been closely contested this year, with the trans-Tasman league's play off stages to come this weekend. There are a range of opinions from the avid supporters in Australia about their selected 12 for the Commonwealth Games, and England face the same dilemma; with several athletes up against each other for places -this can only be a positive for the sport.
A coach will hold a measured view but I am sure theplayers selected for Australia, and those likely to be selected for the other top three nations, will be athletes who can stay in touch with their game under the most intense pressure and take controlled risks at critical points in a game. We might call them the game changers; the ones who remain in the zone, totally focused on the task of winning.
The ten I have named are tried and tested at the top level - but enough said, here they are...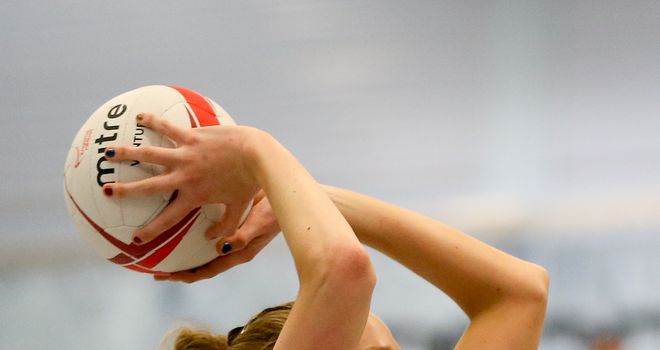 1. Jo Harten - England & Magic
Why? She is a match winner. Shooting over 90 per cent, she has a high work rate and is outwitting the best defences with her ability to mix up the shooter court craft - she can screen! Jo has acquired the maturity to lead a team and most of all has the composure to transition from a high work rate to set for the shot.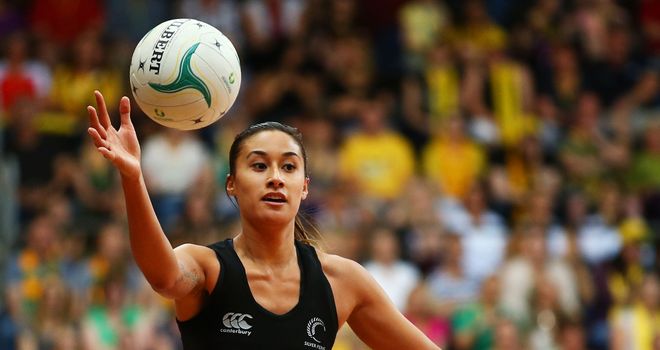 2. Maria Tutaia - New Zealand & Mystics
The long shot 'swish' shooter, who is now performing with flare and consistency, is someone I would rely on to take the sudden-death shot after extra time in the final. She rotates well and can dominate the circle with her swift rotation - it's remincscient of Vicki Wilson's prowess on court!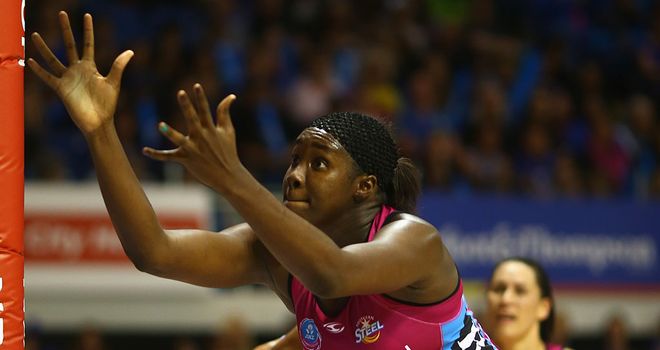 3. Jhaniele Fowler-Reid - Jamaica & Steel
Fowler-Reid is a target for all attacking players and incredibly strong. She can cope with the pressure and seems totally unfazed by all styles of defence up against her. The Southern Steel shooter offers good body angles when holding her space.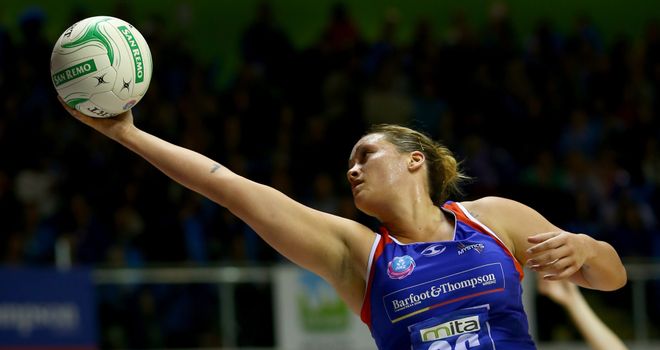 4. Cathrine Latu - New Zealand & Mystics
Latu was a late entry to the Silver Ferns after working hard on her fitness. She is a very strong holding shooter who regularly shoots over 93%. The Mystics star is easy to feed with her strong hold and, most of all, shows that tenacity and grit to conquer any difficulty encountered.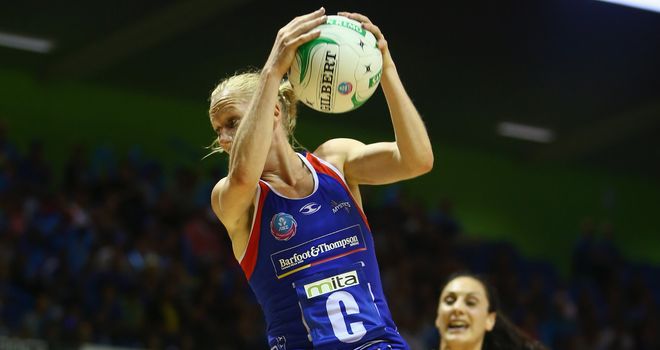 5. Laura Langman - New Zealand & Mystics
Laura was a top-class performer in 2005 at the World Youth Championships and is a great leader. Getting to the circle edge is instinctive and it all seems easy for Laura due to her fitness, ball placement and will to win. She is one of the most accurate mid-courters in feeding the shooters but cannot be faulted in her commitment and capacity on defence.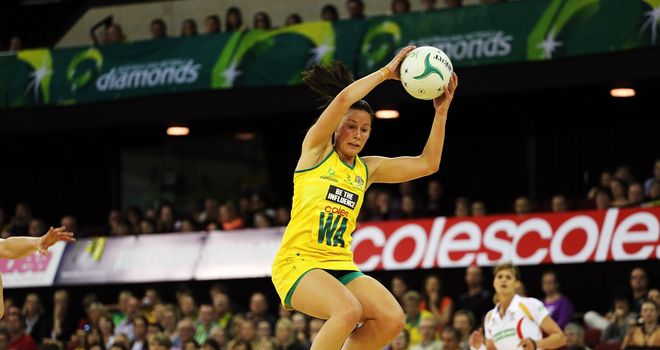 6. Madison Robinson (nee Browne) - Australia & Vixens
I remember awarding her 'Player of the Match' in one of her first test matches against England. Maddie can go unnoticed at times but she is fabulous on her manoeuvres at the first phase of the centre pass, and has a high work rate. The WA will give and go with speed and is a strong support to the shooters for the out and in plays. She will get free in the tightest of spaces.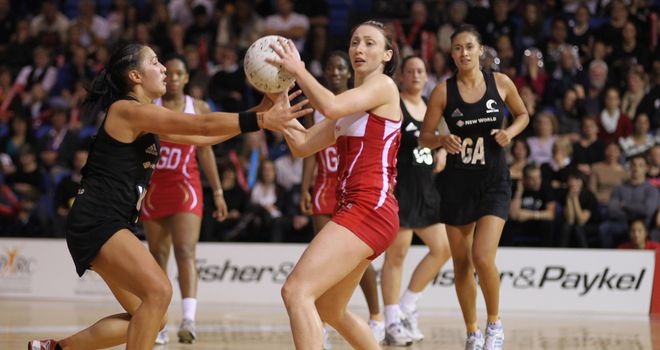 7. Jade Clarke - England and Tactix
An individual who has the ability to run down an opponent through her tight one-on-one defence. The 30-year-old is also strong on defence of the first phase at the centre pass. Jade will track an opponent effectively, delaying and denying them the space they require - she transitions from attack to defence so quickly.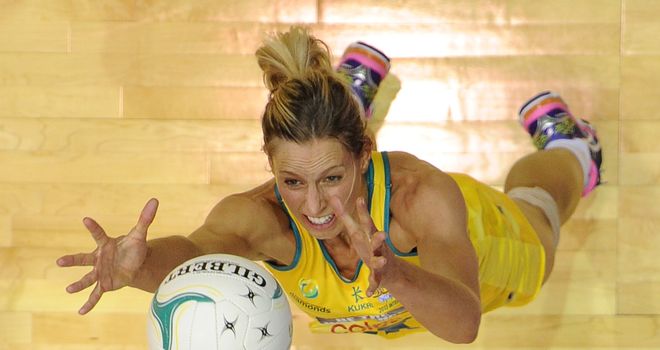 8. Laura Geitz - Australia & Firebirds
A born leader, who is an inspiration to her team-mates and, through her ability to mix up her defence, is able to disrupt the most fluent attacking units. Laura will force opponents wide with her tight defence but will also never lose sight of the ball and that capacity and desire to fly for the intercept.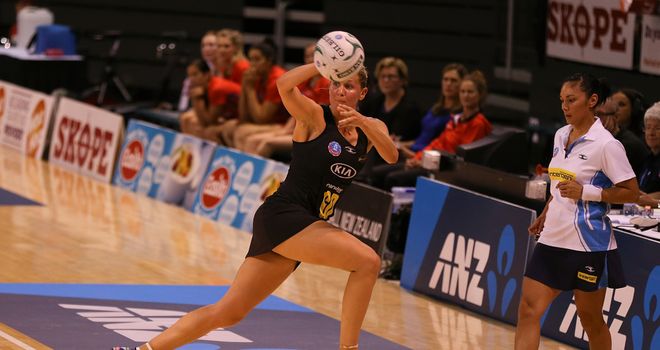 9. Casey Kopua (nee Williams) - New Zealand & Magic
Kopua is effective on the defence of the shot and times her jump is to perfection checking the shot. The defender covers the court efficiently on attack and will pull and draw the opposition to open up space in the mid court.  Psychologically she is strong and copes under the most intense pressure whilst finding solutions for her defensive unit if the opponents begin to dominate.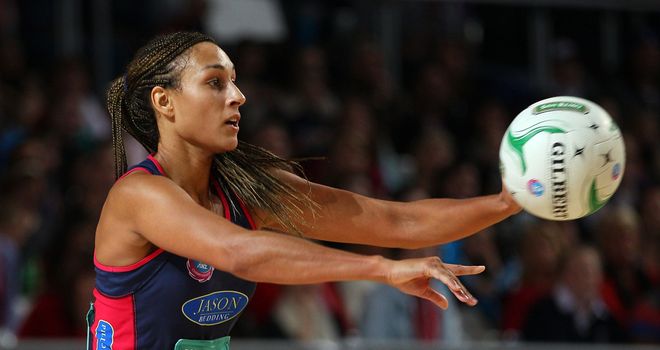 10. Geva Mentor - England & Vixens
Tip, forced error, checked shot and flying intercept might have described Geva but now she can roll around a shooter from the front to back position and take the intercept. The most effective GK in ANZ - in my opinion but the stats will hold up strong I am sure. Geva has disrupted and worked tirelessly at the back to communicate, switch and set up her team mates for the intercepts. Geva makes it so difficult for a shooter given her fast and speedy footwork and ability to read the game. My tip for ANZ player of the season!!
Being the best
When athletes adopt the winning mindset, the world-class attributes, train with the best, compete under the most intense pressure and battle in 'to the wire games' week in, week out, they have every opportunity to be in the top ten.
We may not agree on our top ten, and I am sure the selection dilemmas of the top coaches for Commonwealth Games will be the most difficult of all time, but what it does indicate is that this is no game for flamingos, as was recently quoted. We have the best athletes in the world of sport competing with such athleticism that is inspiring the next generation to get involved and stay involved. The best is yet to come.
What the flamingo story in The Telegraph has done for the netball nations is promote a much louder voice for the development and profile of this great game. Athletes, coaches, umpires, support personnel and all volunteers have been united in their condemnation of the recent article. This netball family really are a force to be reckoned with and are, themselves, world class.
Don't forget post your views and thoughts, or tweet @netballpundit and @skysportsnetball.