The week that was: for some dreams came true, but for others they were shattered.
Netball news has a very unique New Zealand connection this week as we review the highs and lows. With Friday the 13th falling last week it was always going to be unlucky for someone...
Dragons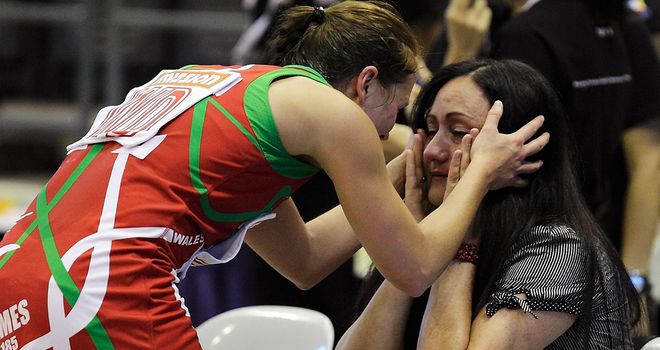 The Commonwealth Games are creeping up on us, and it really has been an eventful few days for athletes and coaches in Netball. The first announcement was from Welsh Netball indicating that New Zealand-born Melissa Hyndman was no longer in post and would not be at the helm of Welsh Netball moving into the Games' final prep stage. 
Hyndman did not take the bench for the final few Celtic Dragons matches in the ZEO Superleague, which left many unanswered questions being raised. She has had a massive impact on Wales' success and progression up the world netball rankings, only to find her dream of coaching at the Commonwealth Games will no longer be realised in Glasgow. 
The Welsh athletes may not have the usual Hyndman training regime as they prepare for Glasgow and it is assistant Laura Williams who now takes the lead. Some may say these two are like chalk and cheese; Williams portrays a very calm and quiet persona at games, whereas Hyndman is the vocal one, and not one to lay low if she sees errors or scope for firing information for player improvement.   
Wales recently qualified for the World Cup in Sydney next year, after successfully coming out top at the European qualifying round. With Northern Ireland missing out, it was Scotland who demonstrated a resurgence in form to take that coveted second spot for a trip Down Under. Wales have been a force to be reckoned with and, with their commitment to greater intensities in training, they have to be thankful that Hyndman injected that sense of belief and an improved competitive record. Hyndman has a passion for netball and coaching and there is no doubt she will be seeking another role; we might see her in the ZEO Superleague, ANZ or with another country in 2015.
Silver Ferns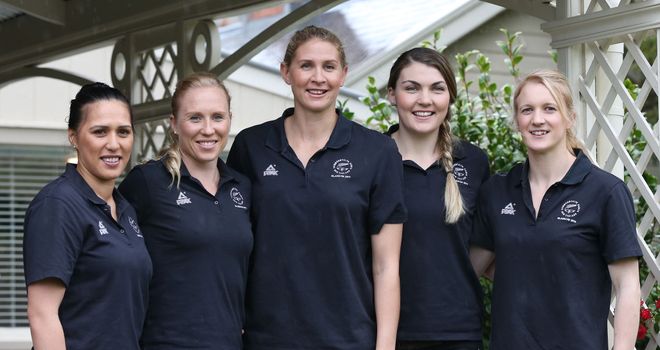 The Silver Ferns squad was named last week and it was sheer delight for youngster Ellen Halpenny, who appears to have taken the legendary shooting spot, which many believed would have been for Irene Van Dyk, who recently announced her retirement from international netball. 
Halpenny, who partners hot-shot Jo Harten for the Magic in the ANZ, will get her first taste of podium play and surely must be in line for her first cap. It was the mid-court selection that really hit many a Kiwi back last week, with Camilla Lees and the in-form Grace Rasmussen not going to be Glasgow-bound in July. 
Lees, who has managed a very heavy schedule training and studying at medical school, will be absolutely shattered that her ambition of being a member of this squad was quashed last week. Silver Ferns coach Wai Taumaunu has opted for Liana Leota, who returns within a few months of giving birth and only having played a handful of late round games in the ANZ season. Whilst other countries grapple with trying to support athletes and coaches with families, it seems New Zealand have got it all covered and in hand.
The shooting dynamic duo of Maria Tutaia and Cathrine Latu will no doubt be the main threat to most countries. It is Casey Kopua who captains the Silver Ferns in Glasgow and she will accept nothing but gold.
England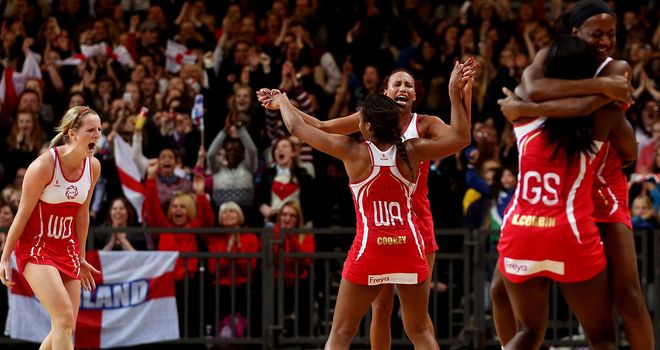 England are busy preparing for the Games. Without Jo Harten and Geva Mentor though due to their ANZ commitments, the squad are training hard and have played matches against Northern Ireland and England Men in previous weeks, and are obviously testing the long squad prior to the final selection point. It will be a very hard call for Anna Mayes, who has several mid-courters to choose from. Will our ZEO Superleague favourite from Manchester Thunder Sara Bayman make it to Glasgow? With Pamela Cookey out for the Games who will take the shooter spots? Rachel Dunn and Helen Housby seem to be the two in form and may be in that England squad. Could it be Halpenny and Housby as rookies for their first Commonwealth Games? We all hope to see her there after that amazing shot to steal victory in the Superleague final.
The Commonwealth Games athletes and teams, including the netball squad, descend on the University of Gloucestershire this week. There, all eyes will be on in-form shooter Malawian Mwai Kumwenda, who has played her first ANZ season with her New Zealand franchise Tactix. As Wales and England prepare to play a warm-up match against this athletic and talented African side, there are certainly a few teams perhaps considered the underdogs to be mindful of in Glasgow. Naming the teams who will be in those medal games might not be an easy call at this stage but who do you predict to be in the final? Get in touch on Twitter @SkyNetball and @netballpundit.