A fantastic win over Hull and three players in the England squad - things are getting better and better for Southampton.
Earlier this week, Roy Hodgson announced that Adam Lallana and Jay Rodriguez would join Southampton captain Rickie Lambert in the England squad for the upcoming friendlies against Chile and Germany.
Under Maurico Pochettino, the Saints have only lost once in the Premier League this season and have been lauded for their all-action style and core of British players.
And the Sunday Supplement panel discussed the admirable system installed on the South Coast, why it's now producing the results, and what England and the FA can learn from it.
Rob Draper, Mail on Sunday: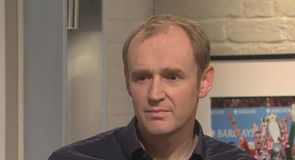 "They're the poster club for the FA commission and, ironically, they're owned by foreigners and managed by foreigners.
"There was a huge outcry when just over a year ago an English coach lost his job and an Argentine was transposed in there and you felt like they were losing the DNA of the club.
"People were saying 'it's changing and it's not going to be English anymore', but actually Pochettino and [owner] Nicola Cortese are very strong in saying that they want English players in here.
"But they've stuck to their word and I think one of the key things that the commission will look at is, 'how do you give game time to young English players?' And that's what Southampton are doing.
"They're giving Premier League game to time to some talented English players and that's allowing them to get to the level that they can get in to the England squad, whereas some of their counterparts at the bigger clubs can't get the game time and have fallen off the radar."
Matt Dickinson - The Times: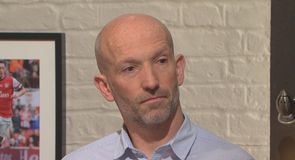 "They've been doing something right for a while.
"Obviously, we've got to give a lot of credit to Pochettino for the confidence and style he's put in that team to play very aggressively, but also you've got to go back about 10 years and look what they did at the academy with incredibly shrewd recruitment and some very good coaching.
"This stretches back over previous regimes and I know Rupert Lowe used to get a lot of stick for an awful lot of things that he did at Southampton but one thing he did do was invest an awful lot in the academy. It's not just necessarily home-grown players but they also spot players from all around.
"I do think these players can push themselves in to the World Cup squad. Lallana, especially, looks very exciting and his goal on Saturday was tremendous.
"We've given Roy Hodgson stick at times for the type of squad he's developing but I actually think at heart he wants a technical team and he knows he can't afford to take a team to Brazil who can't get on the ball and can't use the ball.
"I think he wants to use players like Jack Wilshere and Tom Cleverley who are comfortable on the ball and Lallana would fit in to that pattern. I think Lallana has got a real chance."
Do you think Lallana can make it to Brazil? Leave your comments below and don't forget to download the Sunday Supplement podcast here.