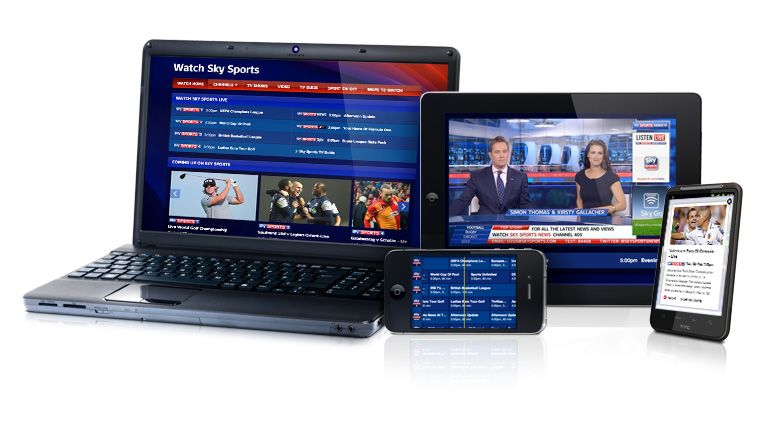 Ways to Watch Sky Sports
Sports fans will find a whole range of options to complement and enhance their viewing experience with Sky Sports. Whether its on the move with Sky Go, in stunning high definition via Sky HD or the ultimate second screen experience via the Sky Sports iPad App, Sky Sports provides the widest range of ways to watch your favourite sports.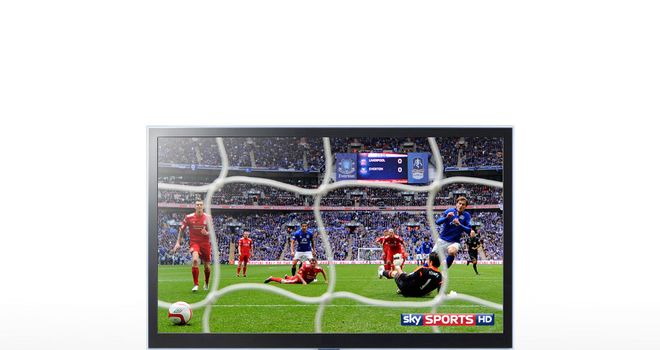 HD
Watch all your favourite sporting action in stunning high definition, HD takes you to the heart of the action with up to five times more picture detail.
More Info
Hide Info
Get more from your TV...
With six dedicated channels, Sky Sports brings you coverage of the greatest sporting contests from the UK, Europe and beyond.
Enjoy 115 games from the Barclays Premier League season, every live F1® race, domestic and international cricket, US Open tennis and lots more.
All 6 Sky Sports channels are also available in HD, as well as access to sports on Sky 3D when you also take Sky Entertainment Extra+, Sky Sports and the HD Pack.
Sky Go
Sky Sports is available on Sky Go, allowing you to watch your favourite sports live on laptop, mobile and selected tablet devices wherever you are.
More Info
Hide Info
Keep up to date with the live sporting action, wherever you are
Free at no extra cost for all Sky TV customers
Available on PC, laptop, mobile and selected tablet devices
UK/Ireland only
Requires 3G/wi-fi
Sky Sports APP
The Sky Sports for iPad app allows you to completely customise your sports viewing experience. With split screen functionality, you can enjoy live footage, see the latest stats and much more.
More Info
Hide Info
Ipad App
Available to iPad users
Free to download from the app store
View two different camera feeds simultaneously
Contains up-to-the-minute match/event data and statistics
Packed with live sport highlights
Access social media sites
Provides comprehensive guides to the sporting season
More
There's no better place to watch Sky Sports than on your TV, and with the variety of viewing experiences on offer, you wouldn't want to miss any of the action.
More Info
Hide Info
Red Button
Sky TV customers can follow the remaining fixtures via the red button
On Demand
Catch up on your sporting action from the last seven days
Multiroom
Keep the whole family entertained and enjoy Sky TV in every room with Sky Multiroom
3D TV
Experience front-row action with some of your favourite sports in 3D
Desktop / Laptop
Sign into skysports.com to get even more from your subscription, including all the live channels, video on demand and our premium Champions League and Heineken experience via the Sky Sports Events Centre.
More Info
Hide Info
Sky Go
There's no need to take your eye off the ball. Watch all 6 Sky Sports channels live on your desktop or laptop.
Events Centre
Sign in to skysports.com to access the Events Centre and watch all of Sky's UEFA Champions League and Heineken Cup matches online.
Highlights
Sky Sports Subscribers can sign into skysports.com to watch a wide selection of sporting highlights and Sky Sports shows.
Xbox 360
If you love Sky Sports and your Xbox 360 then prepare to get excited. Sky, has joined forces with Xbox to allow you to watch Sky Sports through your games console.
More Info
Hide Info
Sky Go already allows you to catch the action as it happens on your desktop, but you can now use your Xbox 360 to view the pick of the Sky Sports action.