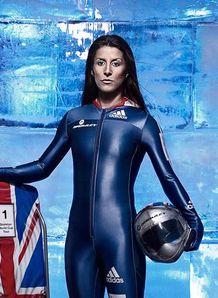 We take a look back at ten magical moments for British athletes at the Winter Olympics.
Olympic Ice Dance hopefuls Penny Coomes and Nick Buckland gave pupils from an ice-skating master class.
Sky Bet make Shelley Rudman the pick of Britain's individual medals hopes at this year's Winter Olympics in Vancouver.
In-form American Lindsey Vonn hopes to put memories of her crash in Turin behind her.