Why I Love the World Cup - Clarke
Steve Clarke tells Sky Sports Why he Loves the World Cup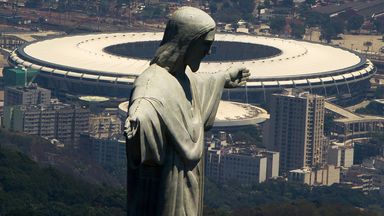 A World Cup is big business for media industries and this summer's showpiece will be no different

Patrick Barclay talks about the changing face of reporting on World Cups, from his early experiences to the current day, and explains what sells newspapers during the finals
One to watch
No.26 - Sergio Busquets
By no means the most exciting player in the Spanish team, Busquets is right up there in terms of the most important. The defensive midfielder is peerless in his role, recovering possession, breaking up play and giving the simple pass to the more creative players.
Who to follow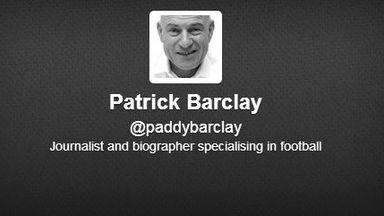 No.26 - @paddybarclay
National newspaper journalist Patrick Barclay has plenty of strong opinions on the game and frequently chats football with his followers. What is not to like? Barclay has been the every World Cup since 1982 and so the Scot knows what he is talking about.
World Cup greats
No.26 - Zico
One of Brazil's best ever players but, in three World Cups, Zico never progressed beyond the quarter-final stage. The skilful midfielder still had time to showcase his talent with the 1982 competition where he shone brightest, scoring four goals. Alas, it was not enough.