Why I Love the World Cup - Pearce
Stuart Pearce tells Sky Sports Why he Loves the World Cup
To underline the immense talent of Ronaldo, it is fair to say Portugal might not even be preparing for the World Cup finals had it not been for their mercurial main man.

Watch Ronaldo blast Portugal to a fourth consecutive World Cup with his hat-trick in the play-off victory over Sweden.
Ones to watch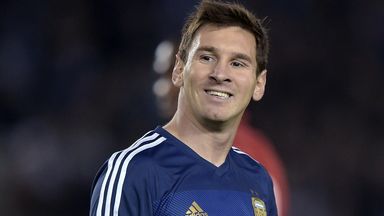 No.2 - Lionel Messi
Surpassed by Ronaldo as the Ballon d'Or winner this year, Messi did not have it all his own way and a spell on the sidelines did not help. But the Argentine still managed to score almost a goal-a-game and could secure his place as the greatest player if he stars at the World Cup.
Who to follow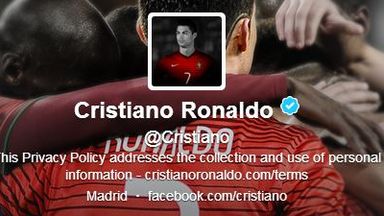 No.2 - @Cristiano
Who else but the man himself? With more than 26.5million already, Ronaldo is not exactly short of followers but he is rightly popular. From videos to behind-the scenes images, the Portugal mega star tweets plenty to give a great idea of what it is like to be in his boots.
World Cup greats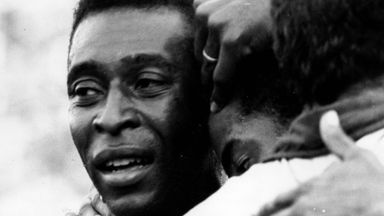 No.2 - Pele
For many people, the best footballer who has ever lived and still ahead of Ronaldo. Pele scored more than 1,000 goals, including 77 in 92 games for Brazil. Twelve of those goals came at four World Cups between 1958 and 1970, with Brazil winning three of those tournaments.