WWE Raw: A manic pub brawl and Chris Jericho given a Pedigree!
Watch how Sheamus and Cesaro triumphed in a pub punch-up...
Last Updated: 29/11/16 12:13pm
There was a good old-fashioned brawl on Monday Night Raw - in a pub, no less!
Sheamus and Cesaro initially had their differences while perched at the bar, with the Irishman wanting a pint of Guinness and the Swiss after a vodka martini, shaken not stirred.
Yet, they soon went from bickering about failing to win the Raw Tag Team Titles from The New Day last week to teaming up and pummelling some punters who questioned their fighting abilities.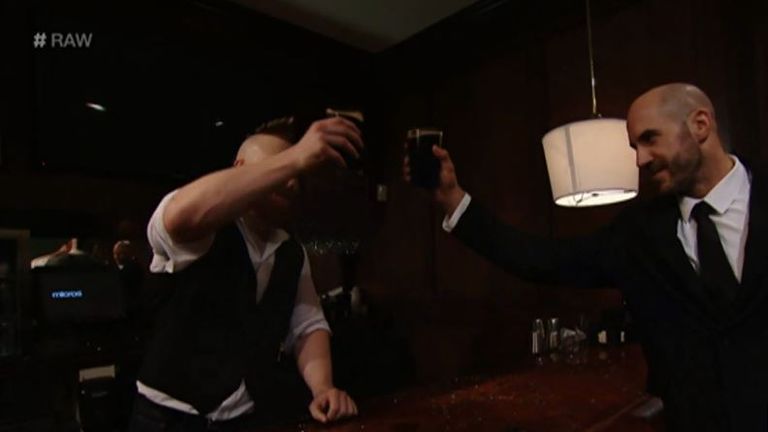 Watch how Sheamus and Cesaro cleaned house - and put one particular fellow through a wall - in the video at the top of the screen.
Chris Jericho, meanwhile, was also given a beating on Raw when a seething Seth Rollins dropped him onto a car with a Pedigree.
Jericho attacked Rollins during his Universal Title match against Kevin Owens last week and The Architect wasted little time exacting his revenge...
Missed WWE Raw? Catch the repeat showing at 10pm on Wednesday on Sky Sports 4 (channel 404).