Huge statements have been made by WWE superstars on RAW, Smackdown and NXT this week. But who have been the winners and losers?
GOOD WEEK:
Braun Strowman (RAW)
The 'Monster Among Men' is taking over the RAW locker room but this week his levels of carnage reached a new high.
Goldust, R-Truth & Kalisto were all victim to his strength, power and anger issues backstage before he tackled Big Show in the main event.
Strowman delivered arguably the highlight of the week, superplexing the 27-stone Big Show from the top rope, causing the entire ring to collapse.
Braun got up, stood over the horizontal Big Show and roared, sending a clear message to Roman Reigns, Brock Lesnar and the entire WWE.
Jinder Mahal (Smackdown)
What were the odds on Jinder Mahal becoming No.1 contender for the WWE Championship?
A few months ago he turned his back on Rusev after an ill-fated tag team attempt and he had the ignominy of recently being thwarted twice by Rob Gronkowski.
But Mahal, who appears to have struck up a potentially dangerous partnership with NXT's Bollywood Boyz, has a shot at Randy Orton at WWE Backlash for the title.
It would be his first taste of gold in WWE.
Tye Dillinger (NXT)
Dillinger's farewell to NXT couldn't have gone any better.
After months of struggles against the faction Sanity, 'The Perfect 10' got the better of bitter foe Erick Young in a steel cage.
Dillinger can now focus solely on his stint on Smackdown with that particular rivalry at the back of his mind.
BAD WEEK
Sasha Banks (RAW)
Long-time rival Charlotte Flair is No.1 contender for the Smackdown Women's Championship just a week after joining the show, while RAW's new recruit Alexa Bliss has guaranteed a shot at Bayley's title.
Monday night was Banks' best chance at championship redemption but she ultimately fell short in the fatal 4-way won by Bliss.
Sasha is not used to being out of the title picture and the fact her good friend Bayley still holds the gold must be unbearable.
Baron Corbin (Smackdown)
Never mind a bad week, it's been a bad month for Baron Corbin.
Beaten at Wrestlemania 33 by Dean Ambrose, he was victorious against him two days later on Smackdown only to see his rival traded to RAW before a rubber match was set.
He then lost a triple threat match for U.S. Championship without getting pinned and was then left out of the six-pack challenge to become No.1 contender for the WWE Championship the following week.
Oh, and he lost to AJ Styles via count out on Smackdown this week. Tough times.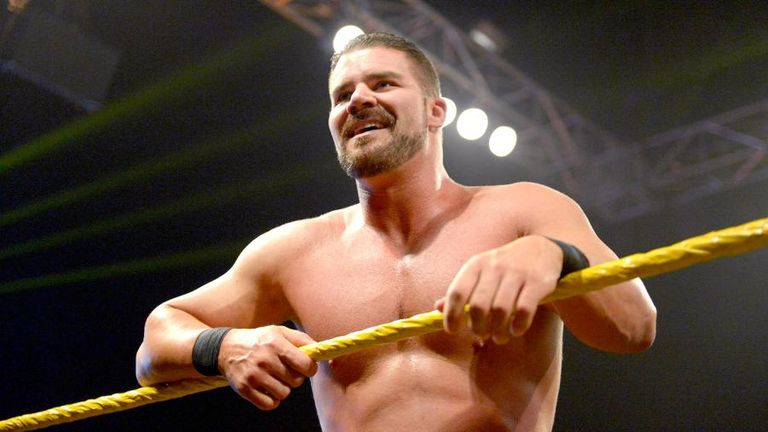 Bobby Roode (NXT)
Bobby Roode has been an incredible NXT Champion, as highlighted by his win over Shinsuke Nakamura at NXT Takeover the night before Wrestlemania.
But Roode's cockiness in the face of Hideo Itami on this week's NXT led to his downfall.
He was hit with the 'go to sleep', left in agony in the middle of the ring and now faces the Japanese star at NXT Takeover: Chicago with the title on the line.