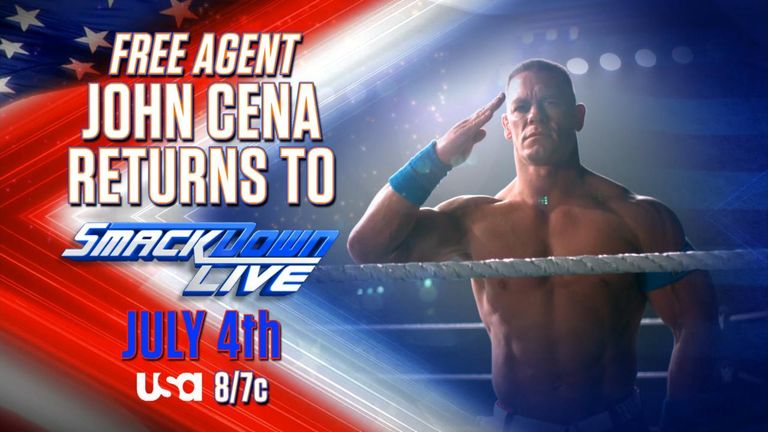 Questions about John Cena's position on WWE programming have arisen after he was billed as a 'free agent' during a recent promotion.
Cena's July 4 return was teased on RAW last night but fans were surprised to see him apparently be available to both live shows.
The 15-time world champion was drafted with the seventh overall pick by Smackdown only 11 months ago and his release by the brand wasn't mentioned during April's 'superstar shake-up', which saw talent traded between shows.
Cena hasn't been in the ring since Wrestlemania 33 after proposing to his now fiancee Nikki Bella but his return is generating much hype among supporters.
As a result of his free agency, Cena's list of possible opponents has almost doubled as he now potentially has the pick of both shows' rosters.
POLL: Now @JohnCena's a free agent which champion in @WWE would you like to see him face when he returns?

— SkySportsWWE (@SkySportsWWE) June 13, 2017
Cena's spell as a full-time WWE superstar may well be over after his recent success as an actor and TV host.
Arguably WWE's most valued talent, his spell away from the ring may actually work in the company's favour as it brings increased popularity from different demographics and allows Cena to focus on a few big rivalries around the larger pay-per-views.