Six men entered St Louis with the intention of becoming the next 'Mr Money in the Bank', but only one walked away with the briefcase after a hellacious battle.
As you can see in the video above, the competitors put their bodies on the line with some huge blows taken throughout the match.
The carnage began before the opening bell was rung when Baron Corbin attacked Shinsuke Nakamura from behind.
The ladders around the ring were often used as weapons, with AJ Styles slamming Dolph Ziggler below the ropes with one early on.
U.S. Champion Kevin Owens took a lot of punishment too, first landing on a ladder so hard it twisted thanks to Sami Zayn before being suplexed onto a different ladder later on in the match by Styles.
Other highlights included Zayn delivering a huge powerbomb off the highest ladder to Dolph Ziggler and AJ Styles getting his hands on the briefcase before the ladder underneath was taken away from him.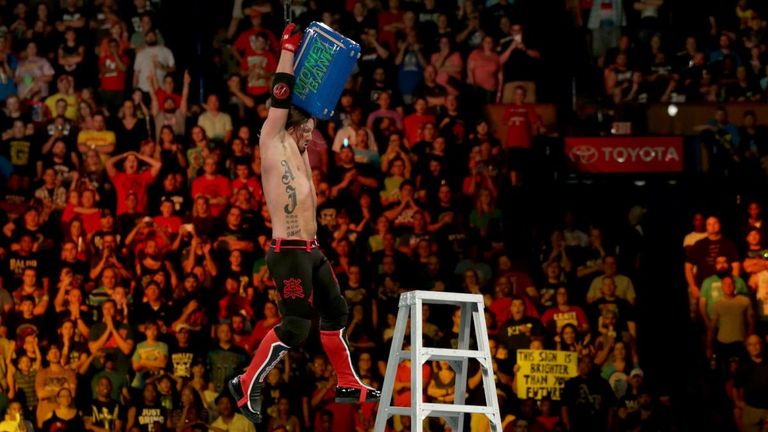 The winner of the ladder match now has a contract guaranteeing him a WWE Championship shot at a time and location of his choosing over the next 12 months.
The men's match was far less controversial than the women's version - click here to read a report and see highlights.