WWE: Braun Strowman destroys RAW main event
By Anton Toloui, WWE Editor
Last Updated: 18/07/17 7:43am
Braun Strowman has returned from injury to shake up the picture for the WWE Universal Championship.
Strowman charged to the ring during RAW's main event between Roman Reigns and Samoa Joe, who were battling to be the No.1 contender to Brock Lesnar's title.
Strowman, who hasn't been seen since being driven into a wall while in an ambulance at Great Balls of Fire, took apart both Reigns and Joe with ease.
The aggressive interference by Strowman means we still don't know who will face Lesnar just a month before SummerSlam.
It was also a momentous night for Kurt Angle.
The RAW general manager shockingly announced he has a son, WWE superstar Jason Jordan.
Angle explained he fathered a child, who turned out to be the American Alpha member, during a fling at college but Jordan was later put up for adoption.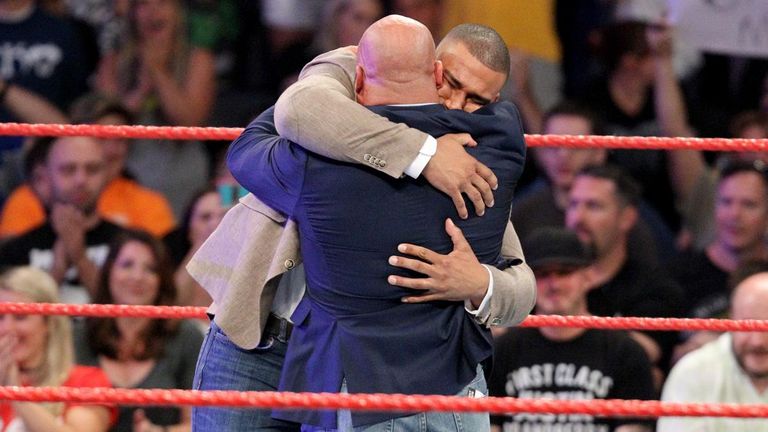 The pair hugged in the ring and it appears all is well in pro-wrestling's newest family.
It wasn't such a good evening, however, for Finn Balor.
The Bray-born star was busted open after being hit with a guitar by Elias Samson during their one-on-one match.
Balor will get his chance for revenge in a no disqualification match next week.
It'll also be a huge date for Bayley and Sasha Banks too.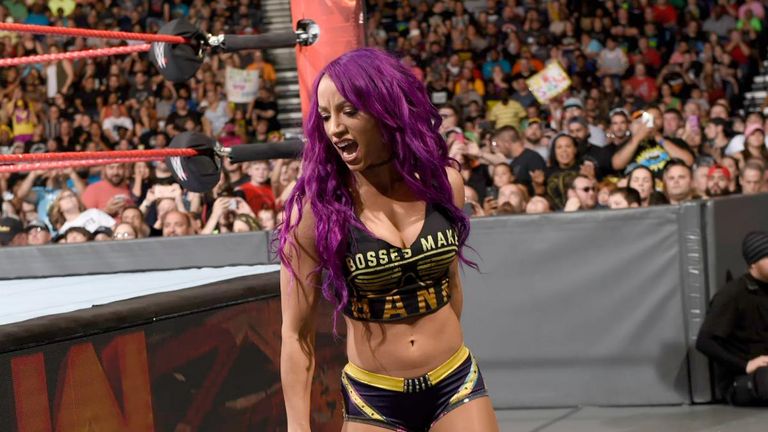 The pair will square off for the chance to take on Alexa Bliss for the Women's Championship at SummerSlam on next week's show.
Bayley pinned Bliss for the second programme in a row, thanks to Banks taking out Nia Jax outside the ring.