Russian authorities deny allegations of widespread doping among athletes
Last Updated: 04/12/14 11:39pm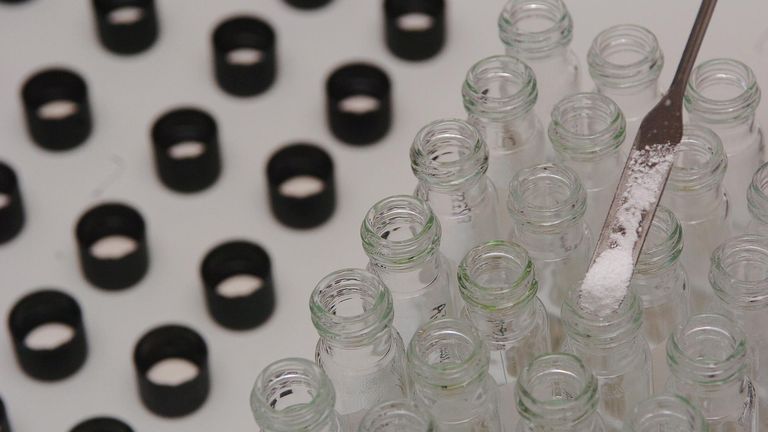 Russia has denied claims made in a German television programme that drug use is rife among its athletes.
An allegation that as many as 99 per cent of Russian athletes are using banned substances was dismissed by the Russian anti-doping agency, while Russia's Athletics Federation called the programme "a pack of lies".
The claims were made by former discus thrower Yevgeniya Pecherina, who was given a 10-year doping ban last year. She had already been given a two-year suspension in 2011.
Nikita Kamaev, managing director of Russia's anti-doping agency, said: "They do not have the facts or the documents which support any offences carried out against the anti-doping principles.
"In terms of the television programme, I have not seen it, as I do not understand German well enough. Therefore I am not able to comment on it."
Russia's Athletics Federation president Valentin Balakhnichev said: "I can say that there are a pack of lies and it is an unfair account. I will be able to give a more accurate and fuller commentary once we have studied the situation further."
A WADA statement read: "WADA has seen the German television documentary alleging systematic doping in Russia, and other breaches of the World Anti-Doping Code. WADA will ensure that all matters raised are fully investigated.
"WADA has in fact already received some information and evidence of the type exposed in the documentary. All of that information has been passed to the appropriate independent body within the international federation, the International Association of Athletics Federations (IAAF). We will await the outcome of that independent body's deliberations.
"In so far as the particular allegations against Russian authorities and others are concerned, these will all be carefully scrutinised and if action is warranted, WADA will take any necessary and appropriate steps under the Code."
The IAAF was implicated in some of the programme's claims, and a statement from athletics' governing body read: "An investigation by the IAAF ethics commission is already ongoing with respect to some of the allegations.
"We would like to underline that the IAAF ethics commission is completely independent of the IAAF and has full powers to investigate and issue sanctions when relevant. A transcript in English of the German TV documentary has been forwarded to the ethics commission.
"With regard to matters revealed in the documentary related to anti-doping and therefore, outside the scope of the ethics commission, these will be studied carefully and dealt with according to the relevant IAAF rules and in full co-operation with WADA."
UK Athletics chairman Ed Warner has urged the IAAF to act "swiftly and openly".
"We don't need this in a year's time, we need this in a matter of weeks' time," he said. "We don't want to go into the 2015 athletics season with suspicion hanging over Russian athletes.
"The allegations that have been aired are clearly extremely serious and it's vital the IAAF doesn't pay lip service to any investigation and is seen to thoroughly scrutinise what has or has not gone on here swiftly and openly."