Daniel Routledge blogs on gritty Newcastle and the commentating nightmare he is about to face
Newcastle know how to win ugly, says Daniel Routledge, as he prepares for a true commentating nightmare.
Last Updated: 13/12/12 1:25pm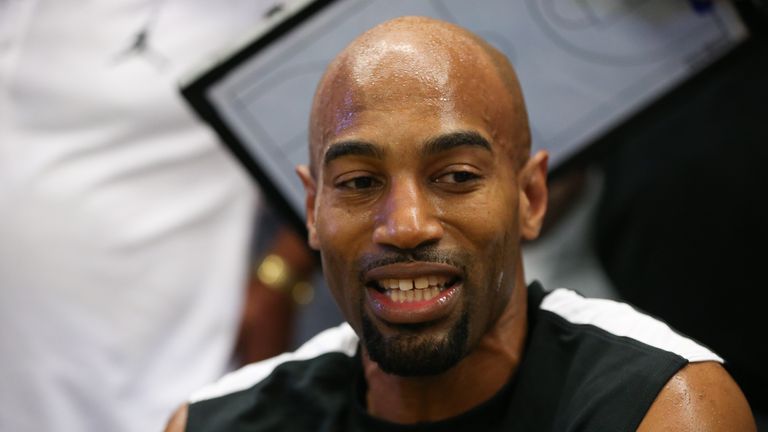 With 400-odd miles ahead of them, they were in jovial spirits and why not, having seen their team claim the most remarkable of victories? "If you win the league," I said to them, "that will be why."
Make no mistake, Plymouth were the better team. They had the better talent, they had the better of the game and they should have won - but Newcastle had that thing that all champions, whatever the sport, have.
Call it heart or spirit, call it winning ugly, call it eeking out a victory when everything is against you, call it what you will, Newcastle had it.
And they had it in spades; that refuse-to-lose, never-say-die attitude that can drag you through a game when all circumstances point to defeat and yet the scoreboard ends up saying victory.
Of course, no-one typifies that more than Fabulous Flournoy, but how he manages to mould a team in his own image year after year is quite mind-boggling.
It was the sort of win that was worth way more than the two points it earned them.
Respect
For every winner, though, there has to be a loser and you would have to be hard-hearted not to feel for the Raiders and their fans after that defeat. Often the body blows hurt more than the knockouts.
I have to say I have a lot of respect for Gavin Love for fronting up to me afterwards, it would have been easy to say: 'You know what Daniel, not tonight' and I would have accepted that in the circumstances.
But he not only gave me an interview in his usual genial way, but also gave an honest assessment of the game and I would like to publicly thank him for that.
Still at least the Raiders have an easy chance of bouncing back from such a defeat... playing the league leaders Leicester!
A Leicester team who've just qualified for the Cup Final, the team who've given up 59 points per game in their last five outings (and no that isn't a typo, seriously less than 60 points per game in the last month, how ridiculous is that?), and the team that has their former captain making his first return to his hometown.
In an intriguing quirk of fate, the top four all play each other this weekend. I'll be in Newcastle for their game against the Surrey Heat for our televised game this week, whilst Plymouth play host to Leicester at the Pavilions on Sunday.
Hard
From a commentator's point of view, facing the prospect of a passing spell of Travis Holmes to Chavis Holmes to Frank Holmes followed by Creon Raftopoulos subbing Caylin Raftopoulos into the game is not something I relish.
In fact, it is my worst nightmare since I did a South Korea game in 2006 when they had four Kims on the court at the same time!
I won't be in Devon on Sunday, but if I could I would because I'd be interested in seeing Anthony Rowe's return to Plymouth.
I'm sure it will be hard for all concerned, but I hope he gets the sort of welcome he deserves. Ant is one of the nicest blokes I've met in the BBL and I'm sure Plymouth fans will welcome back one of their own, even though he is no longer in green.
Whatever happens this weekend, it will be pretty impactful on the top of the table and I will have said Holmes more times than an over-zealous estate agent.