Leicester Riders must tighten up shooting to beat Newcastle Eagles in BBL Cup Final at NIA, says Daniel Routledge
Daniel Routledge says Leicester will get destroyed in the BBL Cup Final if their shooting is below par.
Last Updated: 10/01/13 1:34pm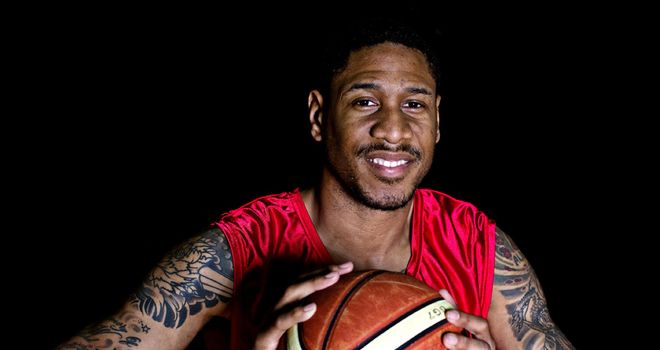 The Eagles won the play-offs in May 2005 and followed it up by sweeping the board the following season.
They completed the clean sweep again last year and, on Sunday, will be looking to retain the BBL Cup that they won in such impressive fashion 12 months ago.
Oh and for the record, 12 months on, that Charles Smith performance is just as good in hindsight as it was at the time!
Only an idiot bets against the Geordies in big games and that just about makes them the ever-so-slight favourites for me heading into the final at the National Indoor Arena in Birmingham.
They also have a great record against the Leicester Riders when silverware is on offer.
This will be the fourth time these two old clubs have squared off in a big final and so far it's 3-0 to Newcastle, including their play-off victory on this same court last May.
The BBL Trophy final of 2006 was one of the most one-sided finals as the Eagles, led by an MVP display from Drew Sullivan, now of the Riders, wiped Leicester out in the third quarter.
Dominating
I still have relatively clear memories of the 1990 Cup final down in Docklands as well, which was the first final meeting between these two.
88-81 if memory serves and remarkable, if for no other reason, because it was the only title that Kingston didn't win in a three-year spell! Was it really 23 years ago?
Coincidently this is the 100th game between these sides in the BBL era, with Newcastle dominating the match-ups 63-35 (there was a draw in there, too). But, of course, Leicester won the first meeting between the teams in late October.
In ordinary circumstances I wouldn't want to head into a game of this magnitude with a two week lay-off, but last time I saw Newcastle they were pretty banged up so could probably do with the rest.
Likewise I'm not sure I would have chosen to play two games in the week before the final as Leicester have had to, but they won both, moved level with the Eagles at the top of the league and didn't pick up any injuries, which has got to be a boost.
If you'd asked me last Saturday after their impressive display against Worcester, I might have just leaned towards Leicester in this game, but their stone-cold shooting display at London in our live game on Tuesday has shuffled me back towards the Eagles.
I'm not really sure which way this game might go and that's not just a fence-sitting job.
Crushed
I look at the length Leicester have in the wings with the likes of Jay Couisnard and Sullivan and think they have the tools to make life hard for the likes of Smith and Joe Chapman.
But Newcastle have so much experience of these situations and I put a lot of store in that. Not to mention the way they beat Plymouth before Christmas when they showed they had what it takes even when Smith and Chapman weren't on the court.
One thing I'm pretty confident of, however, is if Leicester shoot like they did on Tuesday they will be crushed; 34 per cent from the field, 17 consecutive misses from the three-point line, 11 missed foul shots is something Newcastle will punish in way that a shorthanded Lions couldn't.
After the game in London, someone with a good knowledge of Leicester suggested to me that their performance was no bad thing ahead of the final; get a terrible shooting night out of the system, remind themselves of their frailties and yet without the taste of defeat.
It's a plausible line of thought, but, make no mistake, Leicester cannot allow Newcastle to pack a zone defence and offer no threat from behind the arc.
But what intrigues me about this game is that I can make an argument for both defences to come out on top, so what I'm trying to say is I don't know. Honestly. No hedging, no splinters, I just can't pick a winner and that is what excites me the most!
So if you're lucky enough to be there on Sunday I'm sure you'll have a great time, if not, sit back and enjoy action with us on Sky Sports!