Toronto Raptors perfectly set to banish past postseason disappointments
Watch Sixers @ Raptors, live on Sky Sports Arena in the early hours of Thursday morning (1am)
By Aiden Maughan
Last Updated: 05/12/18 6:41pm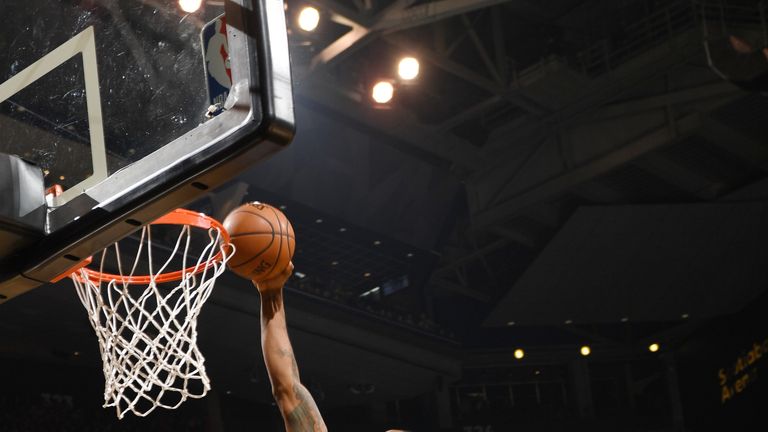 The Toronto Raptors have looked dominant in regular seasons past only to disappoint in the playoffs. This year the Eastern Conference leaders look set to banish those disappointments and mount a genuine title challenge, writes Aiden Maughan.
There has been no shortage of scepticism around the Toronto Raptors and their NBA title-winning hopes. For the last three seasons they have racked up 50+ regular season wins only to fail to find their best form in the postseason, losing twice in the Eastern Conference semi-finals and once in the Conference finals.
A 20-5 start - comfortably the league's best record - is in keeping with their usual regular season form, but the manner in which they have earned those wins suggests, come April, they may be set to finally realise their postseason potential.
What's different this season?
The Raptors are one of a handful of genuine two-way teams, as stingy on defense as they are explosive on offense. Toronto, along with Denver and Milwaukee, rank in the league's top 10 for both offensive (avg points scored per 100 possessions) and defensive (avg points allowed per 100 possessions) rating.
Offensively, head coach Nick Nurse has continued the work started last season by his predecessor Dwane Casey who resolved to move the Raptors away from an isolation-heavy offense (which frequently sputtered in the postseason) to a more fluid three-point shooting attack.
Under Nurse, the Raps are making the fifth-most three-balls in the league (11.7 per game). Two seasons ago they ranked 21st.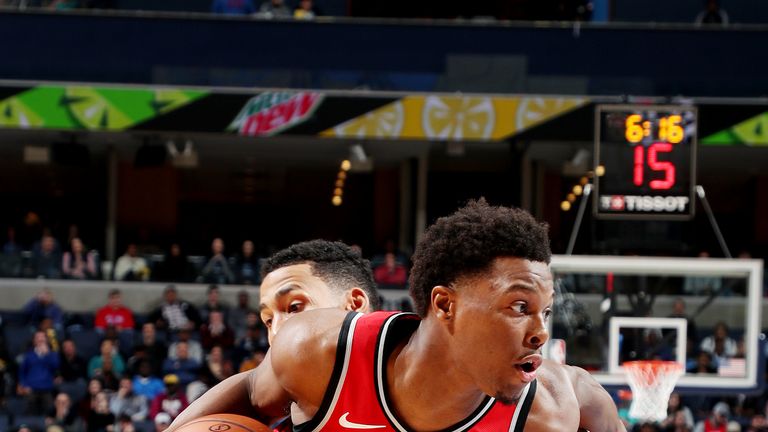 This season the development of their young players and added roster depth have ensured a more balanced offense. In the past, opponents solving the twin-threat of guards Kyle Lowry and DeMar DeRozan left the Raptors stagnant offensively.
Now they are getting contributions from everywhere. Old stagers Serge Ibaka and Jonas Valanciunas now have more clearly-defined roles in the offense and have contributed more consistently as a result. Sixth-man spark plug Fred VanVleet has continued to score heavily off the bench.
Pascal Siakam is blossoming into a potential All-Star this season. The Cameroonian forward, now in his third year in the league, has already earned Eastern Conference player of the week honours this season, and his 63.6 field goal percentage (not to mention his league-leading 71.0 per cent shooting on two-pointers) illustrates the efficiency with which he gets his points.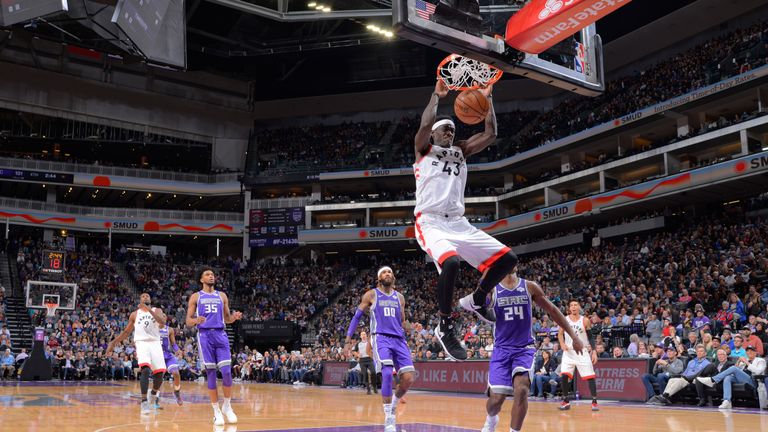 Epitomising the Raptors' prowess at both ends of the court, Siakam has also improved his defense, posting a career-high average in steals this term and using his length and athleticism to shut down attackers on the perimeter.
Siakam has a realistic chance to become the league's next break-out two-way star and, thanks to a blockbuster summer trade, has an elite two-way All-Star alongside him to guide him on that path.
The Raptors' decision to trade then-centrepiece DeRozan to the San Antonio Spurs for Kawhi Leonard and Danny Green has reaped early dividends at both ends of the floor.
Leonard, who missed all but nine games of last season with Spurs before eventually forcing his way out of town, is in the MVP conversation and has quelled any concerns over his commitment to the Toronto cause with 25.6 points (on 48.7 per cent shooting) 8.5 rebounds and 1.6 steals per game.
Leonard leads by example on both ends of the court and his team-mates have followed him thus far. The Raptors' defensive rating of 106.7 (points allowed per 100 possessions) is the league's seventh-best mark and bodes well for the postseason, where the game slows down and defense becomes even more valuable.
The presence of Leonard, a former defensive player of the year and Finals MVP, means Toronto now have an elite defender to guard the opponent's best player, something they could not rely on DeRozan to provide.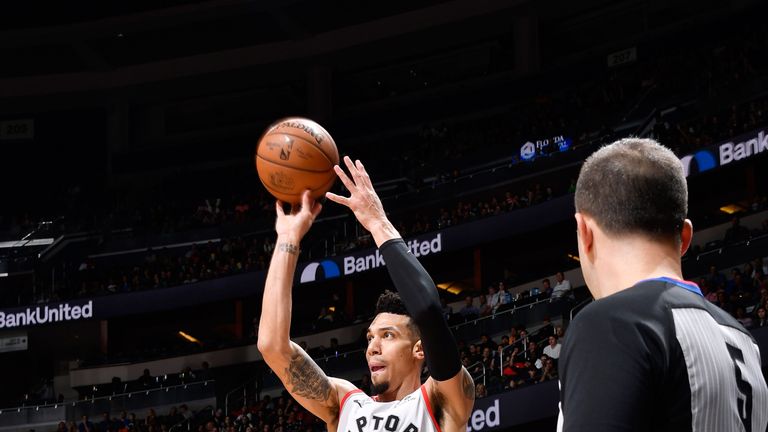 The postseason experience of Leonard and Green - who played key roles in San Antonio's 2014 title win - will also be crucial for Toronto come playoff time. The former Spurs duo have taken and made big shots under the most intense postseason pressure. That means more options for Nurse in crunch-time and less focus on one or two players (Lowry and DeRozan in past seasons) to carry the team over the line.
With 57 regular season games to go, and a further two months of playoff basketball after that, it's way too early to call the Golden State Warriors' visit to Toronto an NBA Finals preview.
But the opening 25 games of this campaign have suggested things are different for Toronto this time around. Their league-leading start, and the reasons behind it, suggest they are far better prepared to succeed at the business end of the campaign.
Finally, the regular season force appears to be fully equipped to make a momentous postseason run.
Wednesday night's games
Golden State Warriors @ Cleveland Cavaliers, 12am
Denver Nuggets @ Orlando Magic, 12am
Washington Wizards @ Atlanta Hawks, 12:30am
Oklahoma City Thunder @ Brooklyn Nets, 12:30am
Charlotte Hornets @ Minnesota Timberwolves, 1am
Philadelphia 76ers @ Toronto Raptors, 1am, live on Sky Sports Arena
Los Angeles Clippers @ Memphis Grizzlies, 1am
Detroit Pistons @ Milwaukee Bucks, 1am
Dallas Mavericks @ New Orleans Pelicans, 1am
San Antonio Spurs @ Los Angeles Lakers, 3:30am
Sky Sports is the new home of the NBA in the UK with live coverage throughout the week, including selected live games free to all Sky subscribers via Sky Sports Mix.
And www.skysports.com/nba will be your home for news, reports, video and features throughout the season while you can follow us @SkySportsNBA