Jamie Moore
Trainer & Pundit
Carl Froch v James DeGale is one of the fights Jamie Moore wants to see happen in 2015
Khan-Brook and Smith-Fielding also on his wish list
Last Updated: 07/01/15 2:57pm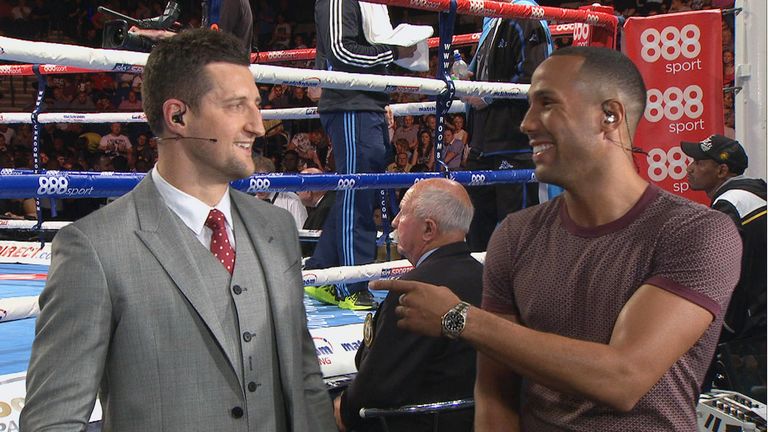 All boxing fans start the new year with a list of fights they would like to see - here's Jamie Moore's top five for 2015.
Carl Froch v James DeGale
Froch-DeGale is so intriguing and it's the one I really want to see happen. Of course, Froch has beaten Groves twice and DeGale has lost to Groves but since then he really has come into his own and improved unbelievably since that night in 2010, and would cause The Cobra all sorts of problems.
We should find out soon but as much as I would like to see it, I don't think Froch will take it. Don't get me wrong, it's not certain he would lose but I think he knows it's a tricky night's work, and does he need that at this stage of his career?
A fight with Julio Cesar Chavez Jnr is much more winnable and stylistically it suits him far more. He will not have to go looking for him, so from a fan's perspective you want to see it and can understand why Carl is going for Las Vegas.
Sky Bet odds: Carl Froch 4/7 James DeGale 11/8
 Carl Frampton v Scott Quigg
Scott is out of the short-term equation due to a hand injury and Frampton has his first defence against Chris Avalos at the end of February, but I think we all want to see this later this year. And I think we have all seen both of them admit they want it, both promoters want it and we have even heard them talking about where, not just when!
We all saw how many people watched Frampton win the IBF belt in Belfast and although Scott is building up a solid fan-base it might well be best to put it on there. And what I like about Quigg, is that he's not afraid of anything; he will go over to Belfast, he's that sort of fighter. 
If I was to put any money on, I would back this fight happening late summer. Both have those world titles and both want it, that's for sure. I've already been given a bit of flak from Manchester fans because working up there on the Stephane Jamoye fight back in September, I said I would go with Frampton. I am not one to sit on the fence and it will be a close, close fight but right here and now, and without much conviction, I have to stick to that.
Sky Bet odds: Carl Frampton 1/2 Scott Quigg 13/8
Kell Brook v Amir Khan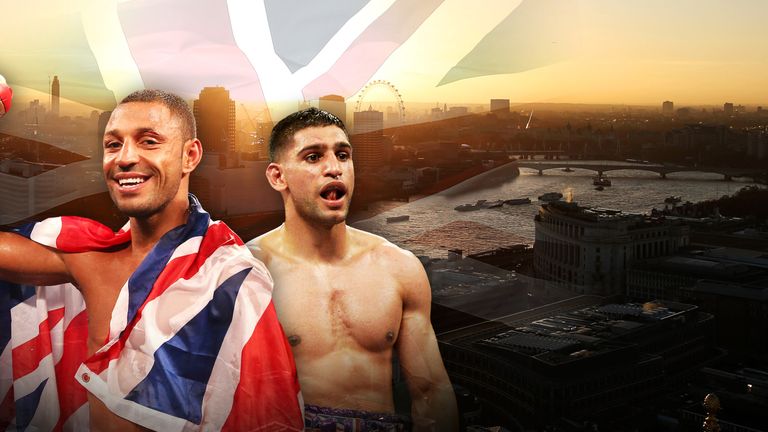 It seems like Floyd Mayweather could decide whether this fight is made. He needs to make up his mind on Pacquiao first and I am not going to hold my breath on that one! But if that does go ahead, I believe the one British fans want to see will happen. Amir wants one of the big two first - and you can understand that - but if they get it on, then it has to be Kell Brook.
I can see this one happening this year -  two brilliant, British boxers and rivals, around the end of June, start of July. I hope Amir is getting to the point now where he will give up chasing Mayweather, but continue to produce results that keep his name in the frame. The trouble is, Amir Khan is big news in America and if that Mayweather-Pacquiao fight doesn't happen, then they will want him to fight either of the two.
I give Kell a better chance than a lot of people but the one that thing that would worry me is how he recovers from that stabbing injury. We really need to see how he gets on when he returns in March. I want to see how he is mentally, more than physically. And when you win a world title, it is often the pinnacle of your career, or the start of a new chapter - that's what we need to find out with Kell.
Sky Bet odds: Kell Brook 6/4 Amir Khan 4/7
Callum Smith v Rocky Fielding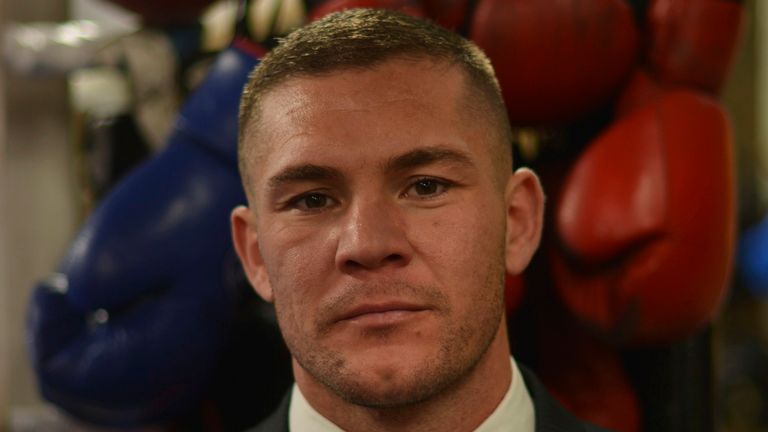 Everyone has seen more of Callum Smith and he looked great last time out but the fact that Rocky is trained by Oliver Harrison, how can I go against him? A genuine 50-50!
Jamie Moore
The first three are on the world scene but this is a big, big domestic scrap. Liverpool is booming right now, thanks to the Tony Bellew and Paul Smith world title fights in particular, and a fight city like that deserves to see something to really get their teeth into. We had it in Manchester with Ant Crolla and John Murray and it splits the city, in a friendly type of way, and Liverpool deserves something like that, too.
There was talk of Fielding taking on Callum's brother Paul Smith but then he messed up the weight when he was supposed to fight Charles Adamu, and that put paid to that. If Eddie Hearn wanted that fight now we'd had heard about it, so I think he might just be waiting until it becomes a bigger fight.
Eddie knows just how big Callum v Rocky would be in Liverpool but he's probably waiting to see what happens next month. If Paul wins his rematch against Arthur Abraham to become a world champion and vacates the British super-middleweight title, that's the key to open the door to this fight. As for who wins? Everyone has seen more of Callum and he looked great last time out but the fact that Rocky is trained by Oliver Harrison, how can I go against him? A genuine 50-50!
Sky Bet odds: Callum Smith 2/7 Rocky Fielding 5/2
Luke Campbell v Tommy Coyle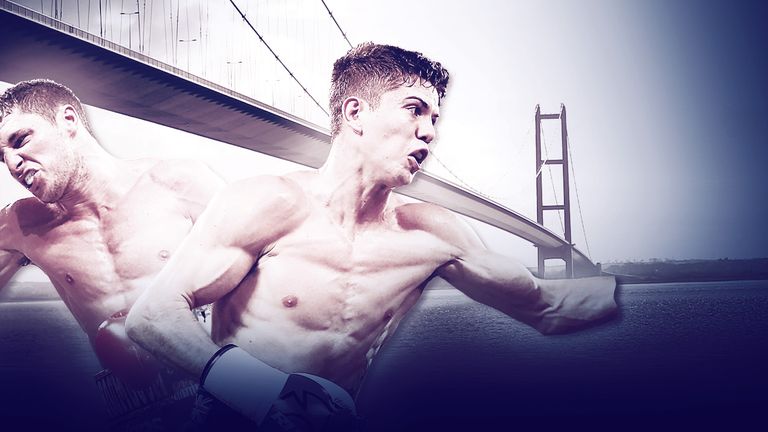 From a personal point of view this is the one I want to see - and I am not alone. Every time I go up to Hull, all people talk about is Coyle against Campbell. They all want to see it and so do both figthers. They don't dislike each other and there is no animosity, they just want to find out who the best lightweight in Hull is!
I was working with Tommy when he took on Derry Mathews outdoors in Hull and it was a fantastic occasion, way more than just a fight. But honestly, this one will be twice as big. Fingers crossed they are both in action in March and if they come through safely, we are talking the KC Stadium, in the summer, sold out. Early June has been mentioned but Tommy's first child is due then, so it could be moved back to the end of the month. But it will happen.
Luke Campbell was far more decorated as an amateur and technically he has a better base from that, but Tommy Coyle is a more hardened, seasoned professional who has come through more tests than his friend has to date. There are plenty of questions Luke hasn't answered yet, which we will certainly be asking in the summer! I think you know who I think will win this!
Sky Bet odds: Luke Campbell 1/5 Tommy Coyle 100/30