Paul Smith
Boxer & Pundit
Paul Smith wants to see Amir Khan face Floyd Mayweather, then Kell Brook
Lee-Macklin a Dublin dream and Quigg-Frampton also appeals
Last Updated: 07/01/15 5:49pm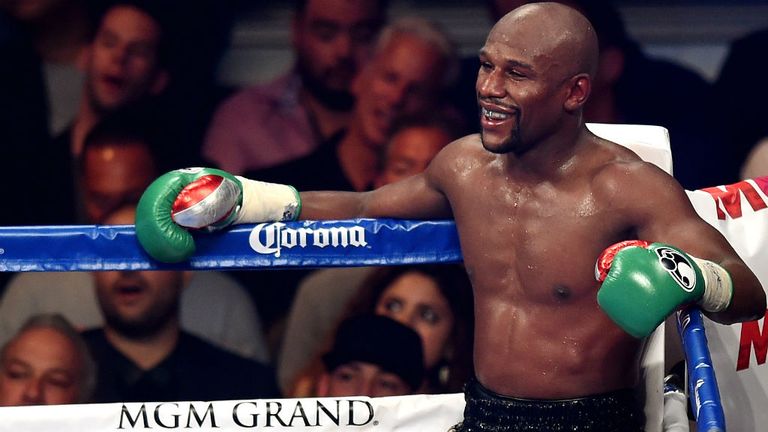 All boxing fans start the year with a list of fights they would like to see and even though he is fighting for a world title himself in February, Paul Smith still has a wish list for 2015
Floyd Mayweather v Manny Pacquiao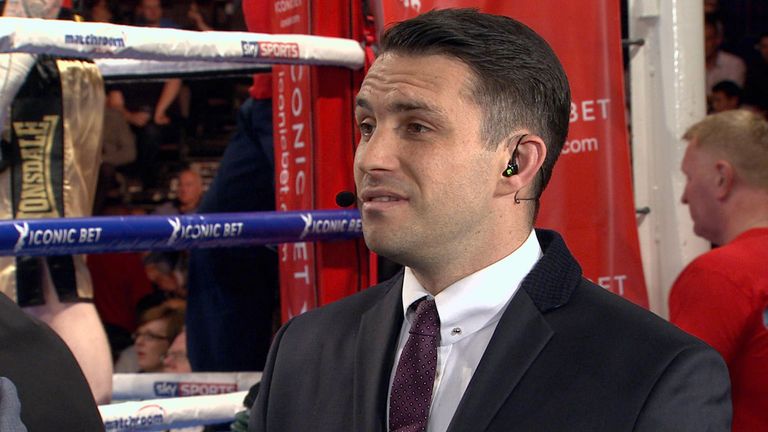 It will be a global event and will blow any other pay-per-view sales out of the windown. An absolute megafight.
Paul Smith
Like everyone else I want to see this fight above all, but if it does happen it will be on Mayweather's terms. We know he has signed a new deal with Showtime which takes him to that magical 50 fights, and he may want to finish against Manny and go out 50-0. Who knows, he might go out level with Rocky Marciano on 49-0! 
This fight should have happened five years ago, but the delay has only increased the intrigue and rivalrly and it is one we all want to see. It will be a global event and will blow any other pay-per-view sales out of the window. An absolute megafight.
Mayweather is the favourite but Pacquiao has always got a chance, simply because of his explosiveness, his speed and the simple fact that Freddie Roach is in his corner. I think he is the best trainer in the world and the way he can break down an opponent tactically means Manny has always got a chance.
Floyd Mayweather v Amir Khan
I would love to see how Mayweather copes with Khan early on, because that speed will give him nightmares. They do say timing beats speed and it probably does but time and time again I have said Amir is the real deal, an excellent fighter, and to me is actually the only man on the planet who can beat Floyd Mayweather. 
Timing out of the ring is just as important and I always thought that if Miguel Cotto had been given the opportunity to fight Mayweather three or four years earlier, then we might have been looking at the boxing world from a different angle. I am not saying Mayweather dodges fights but he doesn't take on guys who are at the peak of their powers, who he knows will give him problems.
So will Mayweather fight Amir? I'm not so sure. He's got a viable excuse now in the shape of Manny Pacquiao. Amir has been waiting and waiting but he has the attitude that if he wants to be the best, he has to beat the best.
Amir Khan v Kell Brook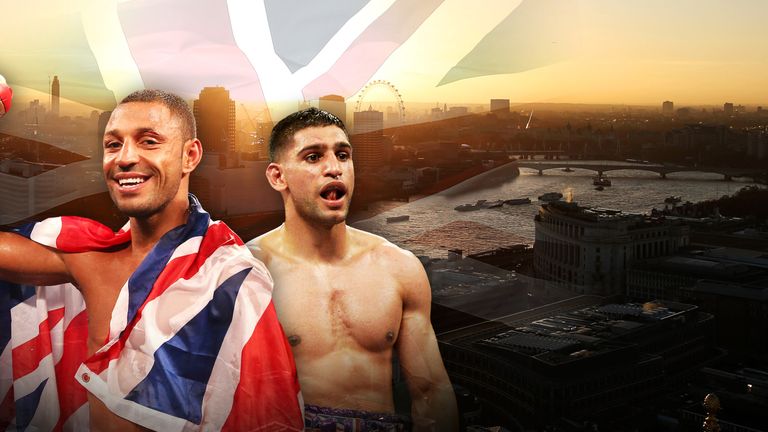 This is a great fight and the one thing I know is some people will write off Brook, some will write off Khan. It is one of those fights we want and need to see. The rivalry has been brewing for a few years - there is bad blood between them but although it is a massive fight for us here in Britain, it will still be viewed as a domesic fight in America.
This is a difficult one to call because I know them both well and have a lot of respect for them, because they are top-level fighters. We always thought Kell would win a world title and he excelled when beating Shawn Porter out in America. Surely now is the time!
All these fights revolve around Mayweather and I would love to see the all-British affair as the last of the three but then again, why not make this one first? Brook has the world title and Amir is a big, big name in America now, but it has to happen here in Britain. I wouldn't be surprised if we see it, but this year? We will see
Andy Lee v Matt Macklin
It sounds daft as we are not sure if Macklin is going to fight again, and give Billy Joe Saunders respect because he will challenge Lee next, but I would love to see this one because the styles are made for each other and it is either a bad night for Lee, or a bad night for Macklin. I don't think this would end up a close fight either; there would be no grey areas between these two, it would be black or white.
Andy Lee did fantastically well to beat Matt Korobov and that surprised me, but the one thing a lot of people ignore with  him is that he can bang. He has that long rangy style, a bit like a Tommy Hearns, which could catch Macklin or, conversely, play into his hands if Matt could get inside.
We all talked about it a while back and we would all have it in Dublin. It would be unreal. We are talking about fights that are events, and I think we would all look forward to this one. Both are now, it would seem, heading in different directions and I just wish we were doing this a year ago. 
Carl Frampton v Scott Quigg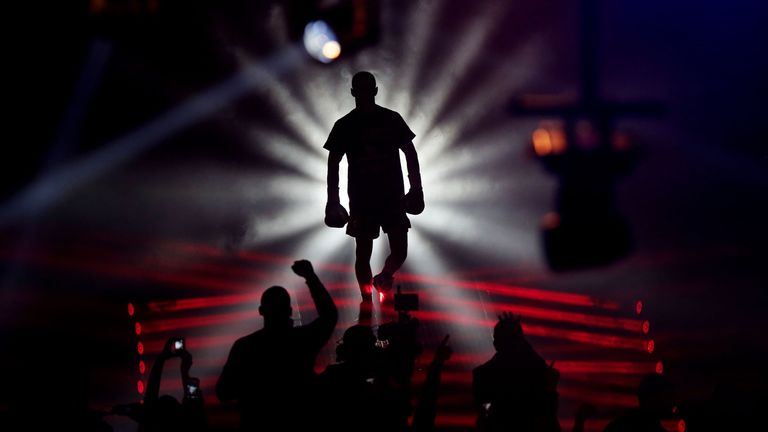 People keep saying I am pro-Quigg because I am still active and of course I train with him, but I will say right away that I think Scott wins because I have seen what he does every day - and I have not seen that with Carl. Quigg is meticulous when it comes to boxing. Frampton, though, is a quality fighter and I am a fan of his, too.
If this fight happens it will be a very dangerous one for them both. We are - Guillermo Rigondeaux aside - talking about the best two in the world at super-bantam and I am leaning towards Quigg. They are two big punchers but Scott's bodyshot is the best around.
I would just love to see this, as a fight fan. The only worry is, like Brook-Khan, they are both guys I rate, and like. I think it will happen but the promoters are the deciding factors. Eddie Hearn and Barry McGuigan need to agree on where, and on what channel, because the one thing I do know is this has pay-per-view written all over it. The logistics could well put a stop to this. Both sides need to sit down and sort it out because if Quigg and Frampton sat down at a table, they would have a chat, have a cup of tea and a packet of biscuits, then shake on it.