Paul Smith
Boxer & Pundit
Paul Smith says there is no pressure when he heads out to face Arthur Abraham again
Gallagher's gym is moving out to Berlin for a week!
Last Updated: 12/02/15 8:49pm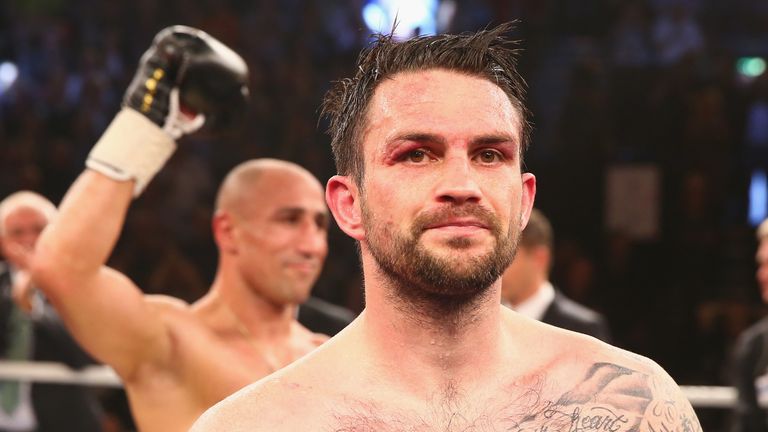 Paul Smith will set up camp in Germany on Monday and insists there is no pressure on him as he prepares for his rematch with Arthur Abraham.
The last week or so is always a pain. But this time I am flying out to take on Arthur Abraham and there is absolutely no pressure on me. None at all.
Yes, I am fighting for a world title. Yes, I am out in Germany. Yes, the countdown is really on now, but I am being honest when I tell you that for all the hard graft and preparation, this is nothing compared to the first fight.
Last time I kept hearing 'this is it, this is a world-title fight and you're fighting this monster, Arthur Abraham, the world champion, the best super-middleweight in the world behind Carl Froch'. But this time I'm thinking I am taking on a guy I beat last time. And I know I can beat him again this time.
I am working more on the technical side of things this time. The fitness is always there and I'm always going to do the 12 rounds. I even feel a bit stronger this time around, so it is the tactics we are really focusing on. The one thing that doesn't need working on is my confidence.
I can see why a lot of people think this rematch brings more pressure to the table but I just don't see it that way. This time everything is going the way I want it to, how it should be going. Last time I would panic in the preparation; I'd wake up in the middle of the night thinking I'd overslept for a session.
Things like that are the sort of things that play on your mind when you don't know what to expect. This time I know I have done everything asked of me in the gym, in terms of how I have approached it. I just know I've done everything. And more.
Friends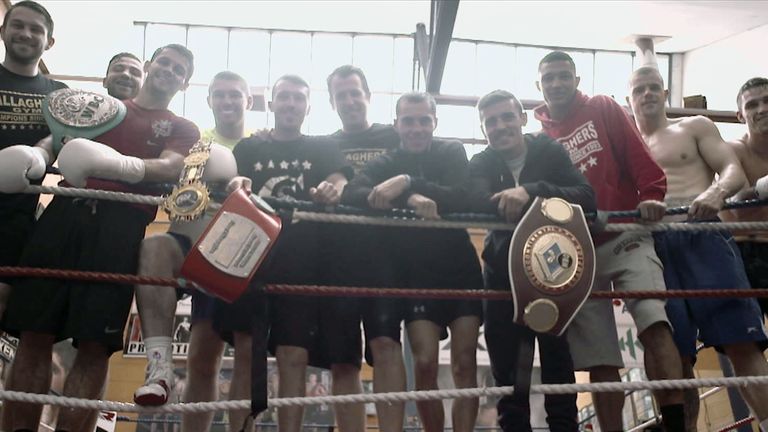 I will be sparring today, I'll be sparring Saturday and then spar for the last time on Monday and then I can finally get out to Berlin.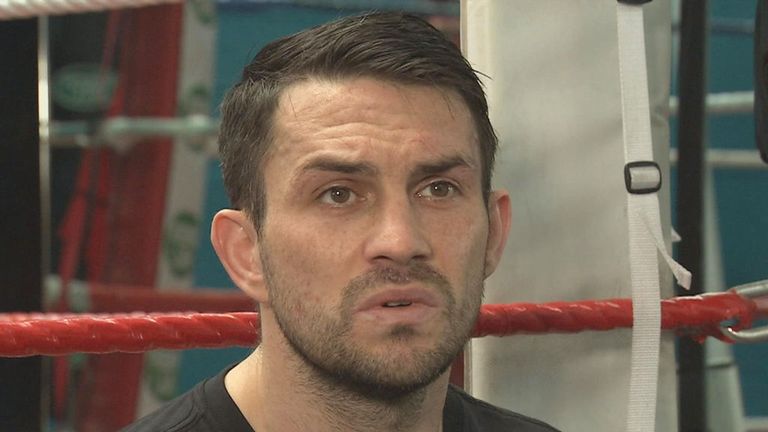 We are basically picking up the camp and moving it out to Germany!
Paul Smith
Before I fly out I'll do a check-weight first with the British Board, then I'll get going. Tuesday is the public workout, Wednesday the press conference; Thursday is the last bit of weight taking off and then Friday it's the weigh-in itself.
To be honest it's the same as any fight but the last two were for a small matter of a world title so it was - and is - top of the tree. But there is no more pressure and the one thing it will be is almost, literally, a home away from home.
For a start all the team will fly out with me on Monday. Loads of friends and family are coming over later in the week, but this will be a normal week for us. Obviously Joe Gallagher is at the head of it, but then come Scott Quigg and Ant Crolla who will be working my corner and Mick Williamson will be joining us closer to the fight.
My brothers Stephen, Liam and Callum, Scott Cardle and possibly one or two of the other lads from the gym will be coming out as well. And once Joe has done what he needs to do with me out there, it will be what we are all used to - a packed gym. It was the same back in the day when Ricky Hatton was fighting, the world title fighter was always the priority but we were all part of it.
Liam is fighting two weeks after me, and he is coming out a day later on the Tuesday - so he can't disrupt has training. Stephen's fighting in April, but doesn't need sparring. Callum is just back in training and Quigg and Crolla are both just on the mend, so they are all going to be in there, working hard, as usual.
We are basically picking up the camp and moving it out to Germany!
You can watch Paul Smith v Arthur Abraham live from 8.00pm, Saturday, February 21 on Sky Sports 3.