Zeuge vs Fielding: Rocky Fielding believes England's World Cup run will inspire him to win in Germany
By Tim Hobbs
Last Updated: 10/07/18 11:18am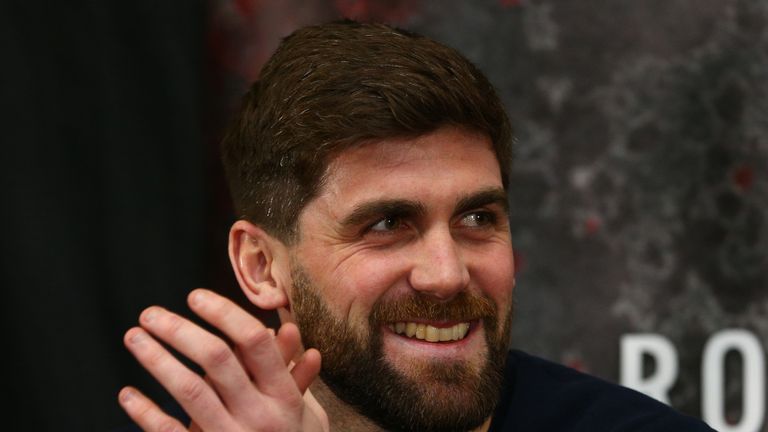 Rocky Fielding is confident England's World Cup run will drive him on to become Britain's latest world champion.
The Merseysider challenges unbeaten WBA 'World' super-middleweight champion Tyron Zeuge in Offenburg, south eastern Germany, on Saturday night, live on Sky Sports.
Fielding and trainer Jamie Moore both fly out on Tuesday, the day before Gareth Southgate's side meet Croatia in the semi-final of the 2018 tournament in Russia.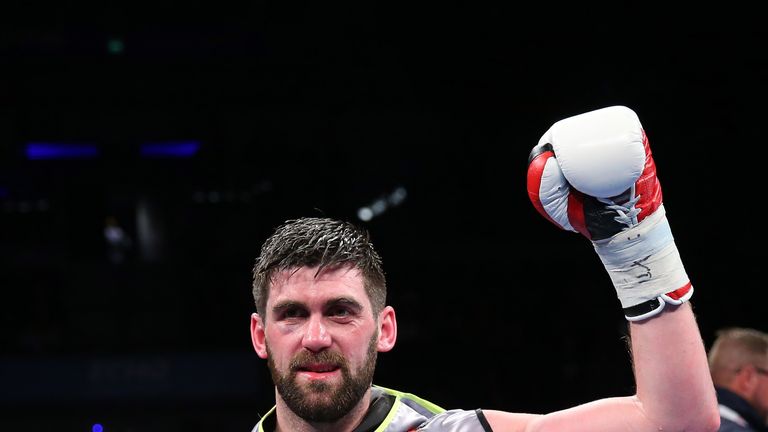 There's people close to me texting me 'it's is coming home, the belt's coming home'. That's all I've got in my head.
Rocky Fielding
The nation is behind the football team as they look to win the World Cup for the first time since beating West Germany in 1966 and Fielding hopes the support will inspire him to take the WBA 'World' title away from Berlin's Zeuge.
"I am out in Germany for the semi-final and I am just hoping they win and then it's a big, big weekend for us all," he told Sky Sports.
"Against Colombia, they got kicked to bits but held on in there. I've not even been as far as London before, I am out in another country, I fight on Saturday night, then they could be playing in the World Cup final and have just started thinking 'there's something good going on here'.
"In the past I've slated England in tournaments because they haven't performed but now everything seems to be going well and hopefully they will get it done on Sunday - and I can do the same.
"It's been good to watch, relaxing and watching it with them getting through and winning the next ones, that was just a good sign for me.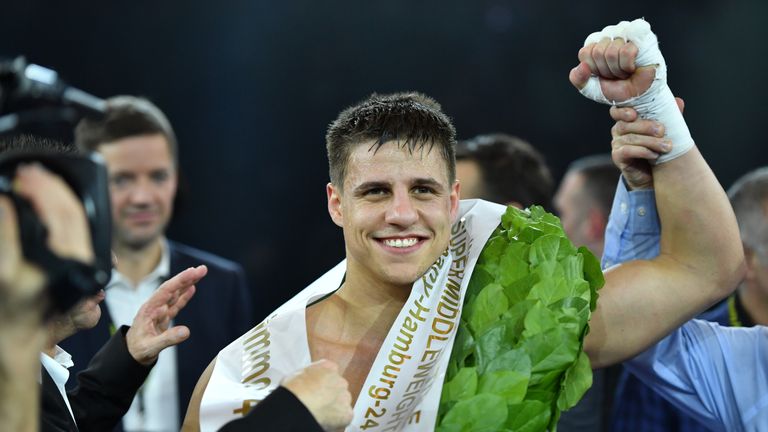 "When they got through, there was me four rounds up now and I am ready for five, six, seven, eight rounds. Now the next game and there's me ready for the middle rounds. It's those little things in my head and I just hope they can win on Wednesday and the same to me, on Saturday.
"All I've been getting is texts that have been saying 'bring it home'. It's not just because we all love the World Cup, and there's people close to me texting me 'it's coming home, the belt's coming home'. That's all I've got in my head."
Fielding will not only be looking to win a title that Carl Froch held back in 2014 but avoid joining a growing list of British fighters that have lost world title attempts on German soil.
His close friend and stablemate Martin Murray - who will be out in Offenburg as part of his team - has lost controversial world title fights to Felix Sturm and Arthur Abraham, while Paul Smith was beaten by Zeuge last year and also ended up on the wrong end of two decisions against Abraham, while Matthew Macklin suffered a split decision loss to Sturm.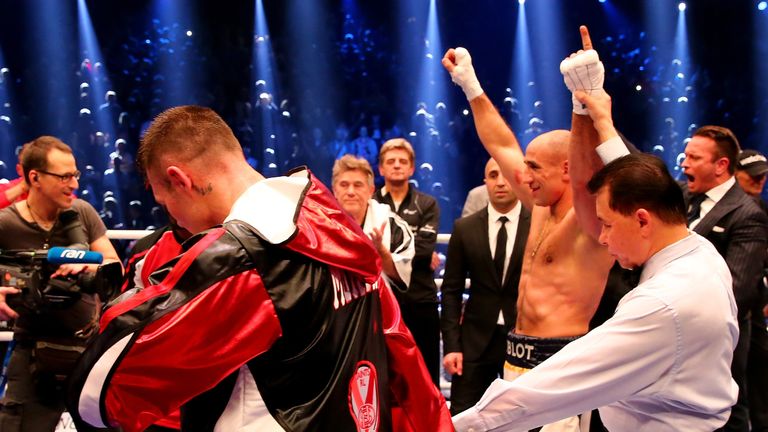 Fielding was ringside for some of those fights and although he admits he is unlikely to walk into the Baden-Arena sporting an England shirt, he would rather not rely on the scorecards on Saturday night.
"I am not sure how well it will look to the Germans and the fans and as people keep saying, the judges," he said when asked about wearing an England shirt.
"I suppose it would be even worse if England were playing Germany in the final and it would be upsetting them even more. But on the Sunday I will be over there, and will go and buy one for the final.
"I've got to show them the boxing I can do and that should get me the rounds and if I catch him and hurt him and I can get him out of there, that's even better.
"But I'm not looking too much at the judges and the scoring and people can say you're three rounds down before you hear the first bell, but I am just got to concentrate on what Nigel (Travis) and Jamie (Moore) have been working on."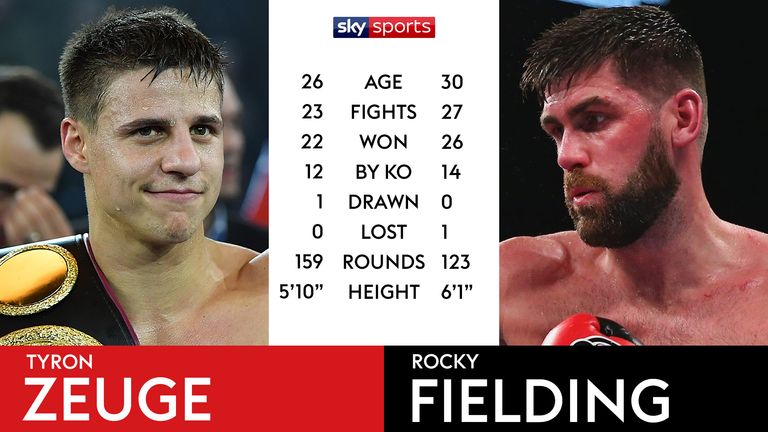 Watch Rocky Fielding challenge Tyron Zeuge for the WBA 'World' super-middleweight title in Offenburg, Germany, live on Sky Sports Arena, from Saturday, 9.45pm and Sky Sports Main Even from 10pm.