Anthony Crolla open to fighting stateside if world titles are tied up
By Matt Horan
Last Updated: 18/05/18 10:17am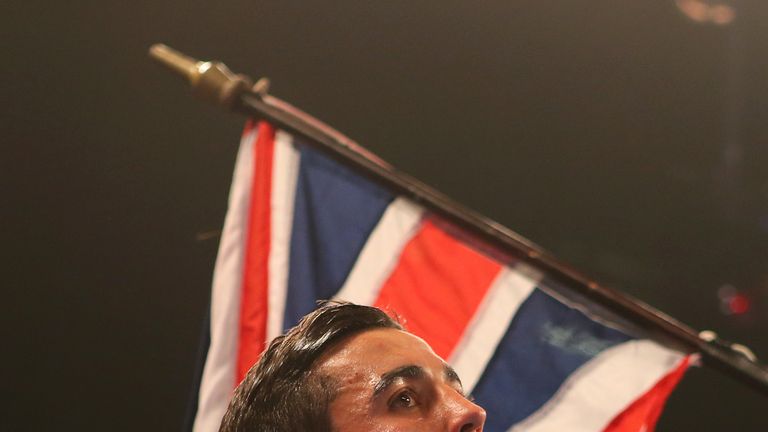 Anthony Crolla is hoping a chance to fight in the United States may arise but also admits that "it would be an honour" to take on Vasyl Lomachenko in Manchester.
'Million Dollar' is currently waiting on fight news as the lightweight division, headed by Lomachenko, Jorge Linares and Mikey Garcia, continues to go from strength to strength.
The past weekend saw the Ukrainian pound-for-pound standout, now a three-weight world champion, defeat Linares to claim the WBA lightweight world title that Crolla used to own.
With Garcia (WBC) and Robert Easter Jr (IBF) likely to unify later this summer and Lomachenko mooted to face WBO champ Ray Beltran next, Crolla realises he may have to wait in the wings for another bid at world glory.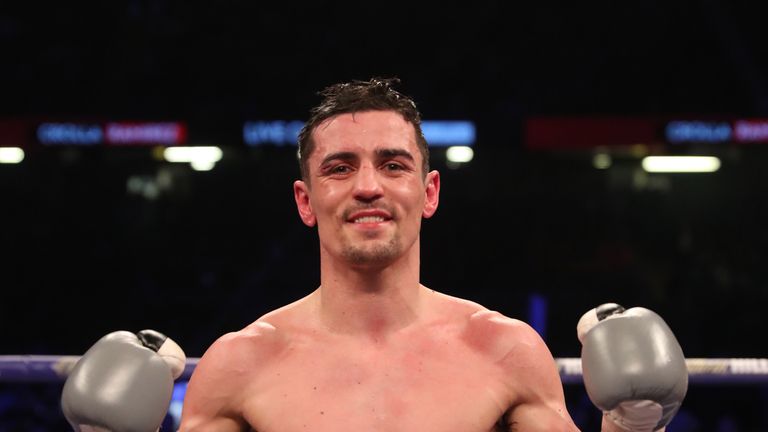 So many people say they want a trip to The States and I'm more than happy to go if an opportunity came up – in fact, I'd jump at it!
Anthony Crolla
"That's the situation now," Crolla exclusively told Sky Sports, "I am waiting on news, but I want to and believe I can become a world champion again.
"It's a tough division at the moment and I'm not sure what's going to happen with Lomachenko, while Garcia is going to fight Easter Jr.
"Beltran is a good guy and we've sparred before, but it seems he's the Ukrainian's next challenge, so it's all up in the air. I just want a shot and am happy to fight any of the champions.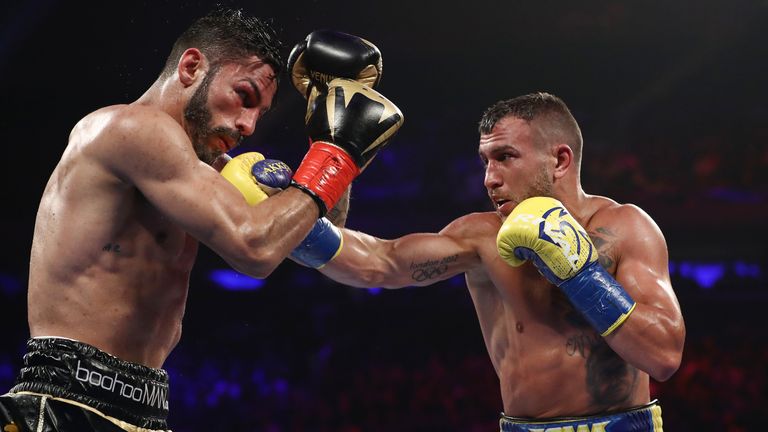 "The WBC and WBA have me rated very highly so whoever I have to fight, I'll be happy to go at it."
There were rumours that Crolla, who outpointed Ricky Burns last October, could be on course for another world level domestic showdown with Luke Campbell.
However, the WBC called a final eliminator between Campbell and Yvan Mendy - who holds a win over the Hull Olympic gold medallist - so 'Million Dollar' may look stateside.
"There was talk about the Campbell fight and I know we both wanted it, but he has a great opportunity to avenge his Mendy loss and line up his own world title shot so fair play to him.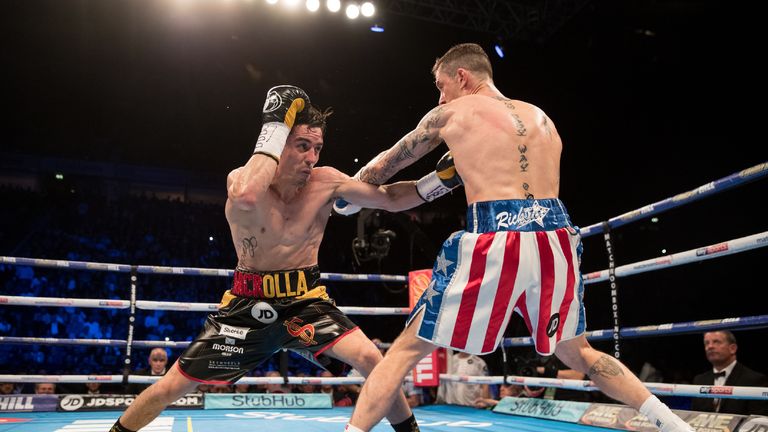 "I'm hoping to get a final eliminator myself, I'm not too far away, but I should know more in a few weeks. Going to America is still a dream for me and I know I could take good numbers over there.
"So many people say they want a trip to The States and I'm more than happy to go if an opportunity came up - in fact, I'd jump at it!"
Crolla watched as his former dance partner Linares took on Lomachenko at the weekend and, although the 31-year-old admits he is in no position to call out the gifted Ukrainian, he would be honoured to share the ring with him.
"That was a brilliant fight between two unbelievable craftsmen, they both showed so much skill and ability in there - I loved it.
"Jorge has beat me twice so I can't say I want to fight the man who beat the man who beat me. I'm not saying that at all.
"All I would say is that Lomachenko is an unbelievable fighter, a future all-time great, and you always want to share the ring with the best of your generation.
"I'd love to try my luck against him. He has openly said he wants to fight in the UK so, in that sense, you'd say it would either be against myself or Campbell.
"I'm by no means saying I deserve a shot, but if he wants to fight in England, I could be the man. I know there's no chance of it in USA."