Isaac Dogboe plans to become multi-weight world champion
By Matt Horan
Last Updated: 13/06/18 5:23pm
Isaac Dogboe has ruled out an immediate rematch with Jessie Magdaleno as he reveals his ambitions to become a multi-weight world champion.
The new WBO super-bantamweight king overcame a first-round knockdown back in April as he rallied to an emphatic 11th-round stoppage of unbeaten American Magdaleno in Philadelphia.
The defining victory meant 'Brave-Son' became the youngest ever champion in Ghana's boxing history and the 23-year-old now wants to challenge himself further.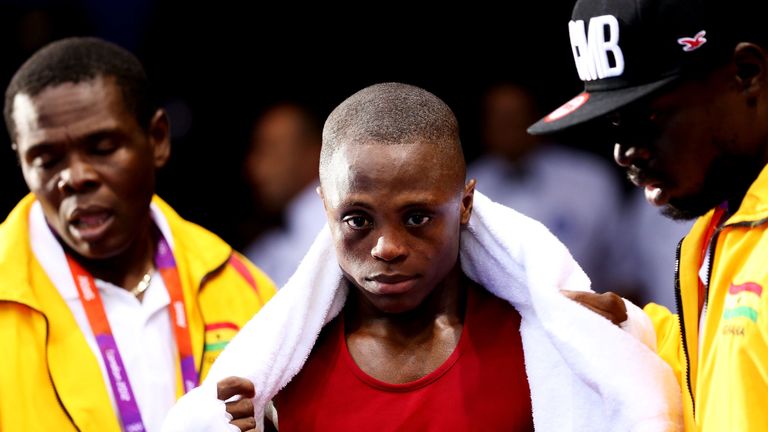 My first defence will be in the USA on August 25 and then I want to unify the division and face the very best.
Isaac Dogboe
An immediate rematch with Magdaleno had originally been mooted, but Dogboe claims the American's camp have opted to go in another direction, leaving the Ghanaian with his sights firmly set on unification fights and a grand vision of climbing several weight classes.
"Magdaleno keeps posting things about a rematch, but I've been told his camp don't want to fight me right now," Dogboe exclusively told Sky Sports.
"I've said 'You're a nice guy, Jessie, I don't mind fighting any day, any time' but his team think I'm too dangerous for him.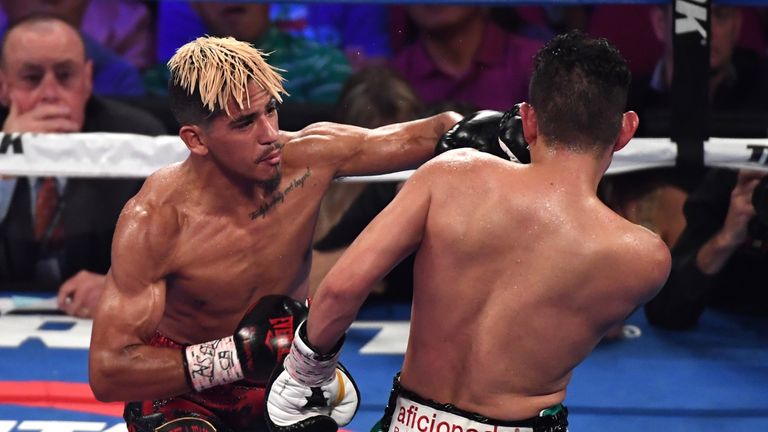 "Apparently he will move up in weight and, hopefully, we can meet again at featherweight.
"That's my plan eventually, as well. I make super-bantam easily and am strong, but I'm looking forward to moving up and flying through the divisions.
"I want to become a five or six weight world champion."
Dogboe has revealed that his next outing will take place stateside, later on this summer, and, should he retain his WBO title, he wants to jump straight into a unification fight.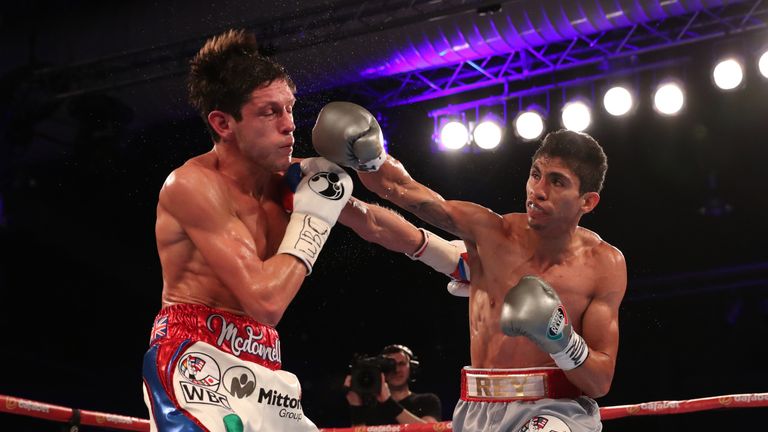 "My first defence will be in the USA on August 25 and then I want to unify the division," 'Brave-Son' continued.
"I want the big names in boxing and the top guys in my division right now are Daniel Roman (WBA), Rey Vargas (WBC) and Ryosuke Iwasa (IBF) - that's who I want to face!
"A lot of people assumed Magdaleno would beat me easily with his hand speed and southpaw stance - I was sidelined.
"But we knew what we had to do to win that fight and we weren't going to let the opportunity slip through our hands.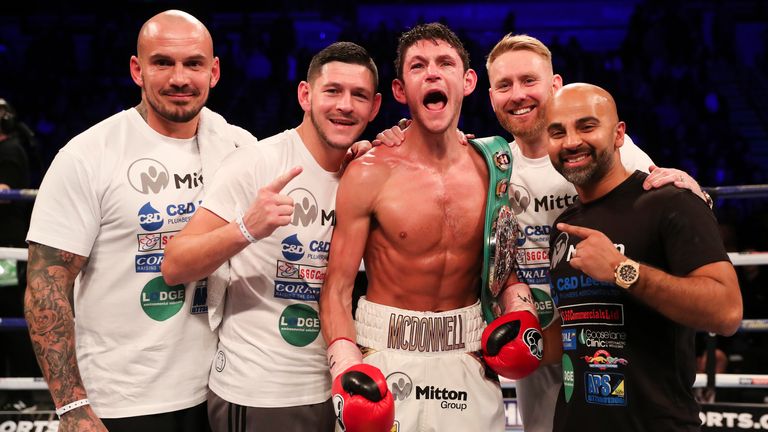 "God prepares my hands for war and my fingers for battle.
"Coming into the fight, we did think we could go there and blow Magdaleno out within three rounds, and then I found myself on the floor and I wasn't expecting it.
"I got back up though, unhurt, and kept fighting. I just thought I had to put him back down and wanted to engage."