David Allen vows to test Tony Yoka's heart in heavyweight fight in Paris
By Richard Damerell
Last Updated: 19/06/18 4:44pm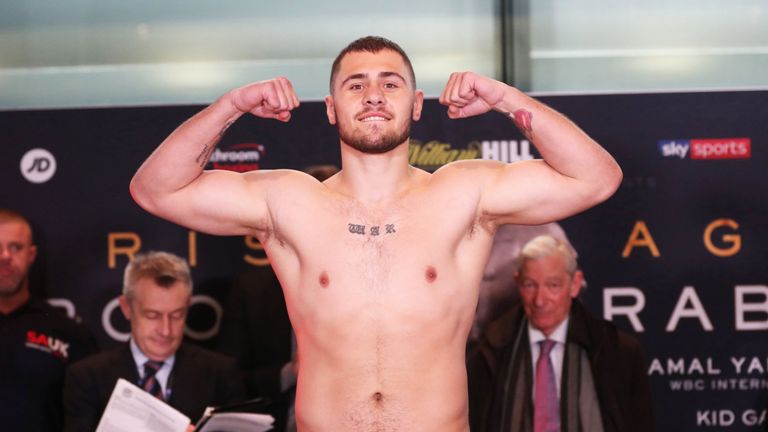 David Allen has vowed to test Tony Yoka's heart after receiving words of advice from Tyson Fury for his upcoming fight against France's Olympic gold medallist.
'White Rhino' will travel to Paris for Saturday's fight with Yoka, who defeated Joe Joyce in the super-heavyweight final at the Rio 2016 Games.
But Allen is not overawed by his highly-rated opponent after strengthening his body and mind in recent sparring sessions with Fury.
Allen told Sky Sports: "Tony Yoka is supposed to be a big name in France, well I had never heard of him, so how big a name is he really?
"He's a good amateur, a good three-round fighter. This is a 10-round fight. Can he do what he does for three for 10? I don't know. If he can, he will beat me. I'm under no illusions, he's a world-class amateur. I had 10 amateur fights, therefore I wasn't a world-class amateur.
"Physically, while I might not be at the top of my game, mentally I've never been better.
"I've been sparring with Tyson Fury. He's been giving me lots of great advice. Telling me to use my boxing, you're a good boxer, use what you've got.
"I'm going to go in there, I'm going to out-think, out-box, outmanoeuvre the Olympic gold medallist. People will start to take me seriously."
Yoka is yet to fight beyond six rounds in his four victories and Allen intends to give him a harsh lesson about life in the professional ranks.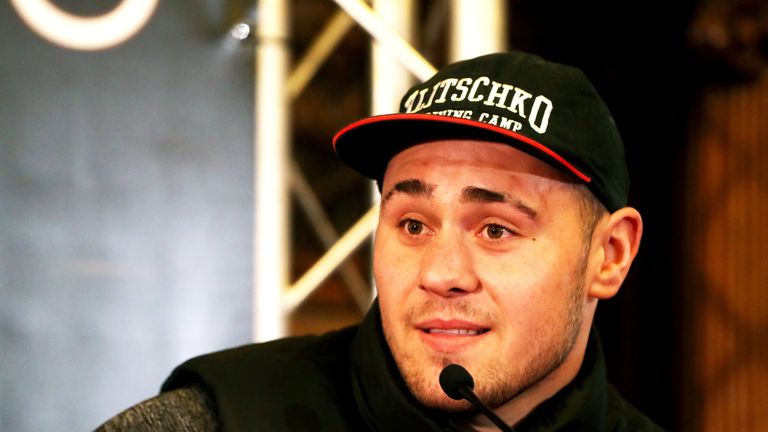 I won't be stopping, I won't be quitting, and I'll be talking to him in English and French.
David Allen
"We get him into the second half of the fight, we get him tired, frustrated, fatigued, then I'll use my physical strength, my heavy hands," said the Doncaster man.
"We'll work the body, the head. We hit him everywhere we can hit him until the referee tells me to stop.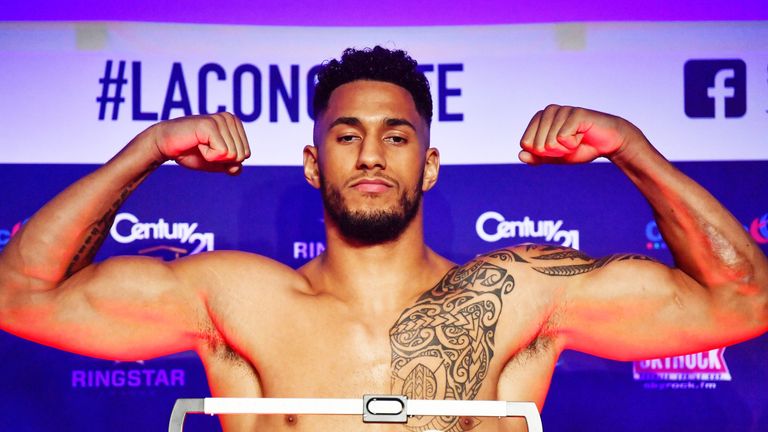 "Then we'll see if he's got the grit, if he's got the heart for the game, because he'll need it when we get past halfway, one million per cent.
"I won't be stopping, I won't be quitting, and I'll be talking to him in English and French."