Natasha Jonas suffered a crushing defeat on Saturday night as she fell to a stoppage loss to Viviane Obenauf.
Jonas had cruised to six straight wins in the paid ranks and had hoped victory over Obenauf would put her within touching distance of a fight with Katie Taylor, but those hopes came crashing down at the Ice Arena Wales.
Obenauf, beaten by Taylor previously, took the fight to 'Miss GB' from the first bell and unleashed a barrage of thudding blows that saw her score three knockdowns before the contest was mercifully waved off.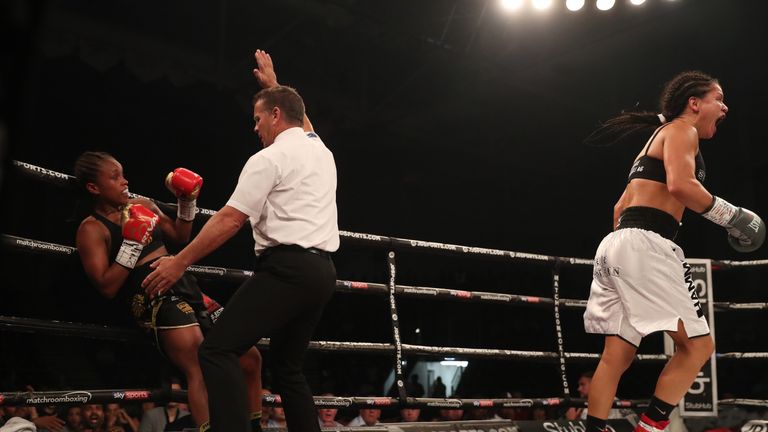 It was a huge upset win in the super-featherweight division, but one the delighted Brazilian victor, who claimed the WBA International title, had predicted, saying afterwards: "I always knew I was going to be in a good place. Last time I fought, I wasn't.
"I knew I would be ready. We are going to talk about what's in the future and I am sure it's going to be great."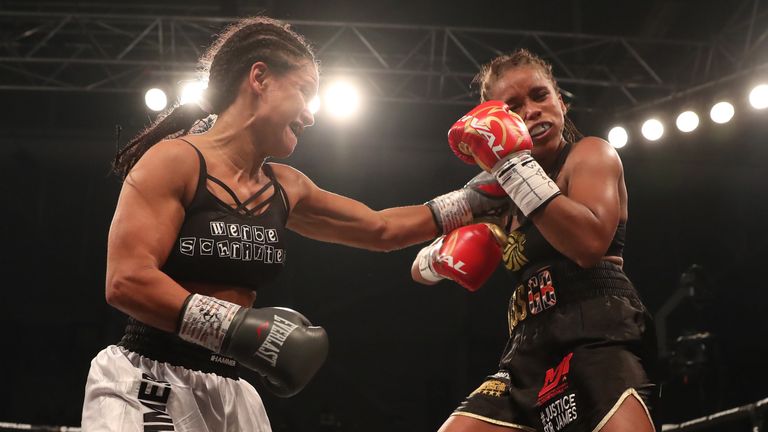 Surging forward in the opening two minutes, Obenauf's intent was clear as Jonas struggled to get a foothold, two searing straight rights immediately getting the Liverpool favourite's attention.
A cute left hook and swift combination from Jonas in the second suggested the Brit had found her feet and could take control, but she was soon in a world of trouble.
As the bell sounded for the third, Obenauf came out with urgency and soon had her counterpart down after a powerful combination culminated with a huge right that dropped the unbeaten Liverpool fighter.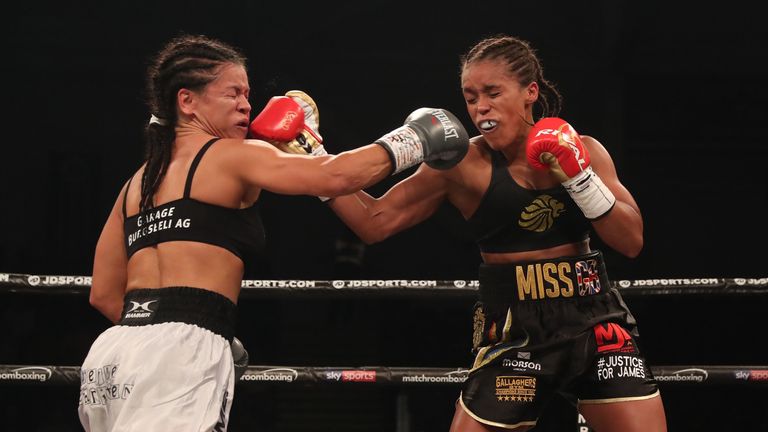 After a worrying stagger across the canvas, Jonas regained her senses to take the count, but she was not up for long, another pummelling right sending her down, scrambling her senses further, the bell eventually keeping her in the contest.
The minute before the fourth was clearly not enough time for 'Miss GB' to recover in any way and Obenauf, sensing victory, had no intention of changing the tactics, marching her foe down and again hammering away with both fists.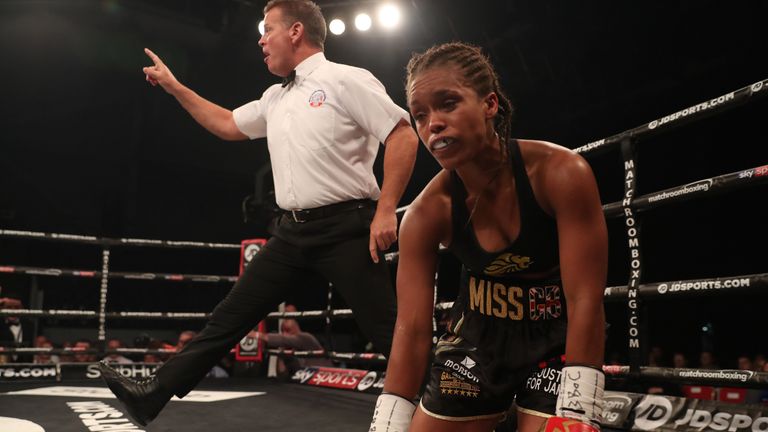 A hard right quickly had the Merseysider down and, despite bravely making the count once more, Jonas' defence had now totally abandoned her.
Obenauf ruthlessly fired away as her beaten foe sagged on the ropes before both trainer Joe Gallagher and the referee simultaneously called off the bout.