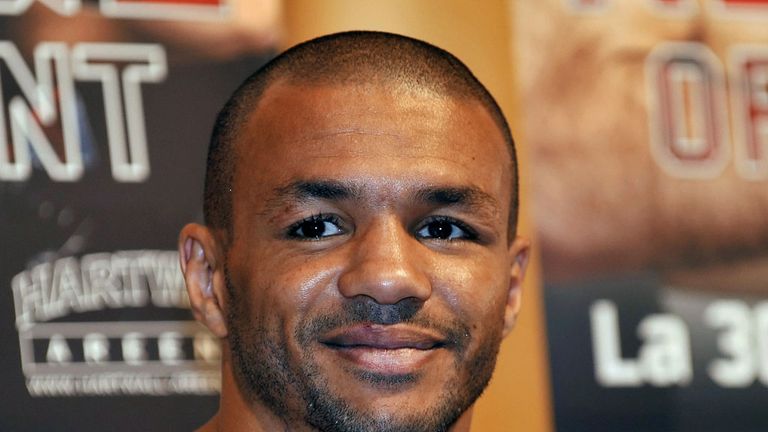 European welterweight champion Leonard Bundu is confident he has what it takes to see off highly-rated challenger Frankie Gavin when the pair meet on Friday at the Wolverhampton Civic Hall.
The 39-year-old, who is unbeaten in 32 professional fights, defeated Lee Purdy in December, stopping the Englishman in the 12th round of their bout at London's ExCeL Arena.
The veteran Italian is aware that Gavin – who won the 2007 World Championships as an amateur – will pose a stiffer test, but Bundu remains unfazed.
"It's great to be here in England again, after knocking out Purdy last time, I know that I can fight in front of a hostile crowd and get the result in another country," he said.
"But Gavin is leagues above Purdy, Gavin was a world-class amateur, in the professionals he's done very well, he's unbeaten and the British and Commonwealth champion. 
"Still I think that this is not his time yet, he's very mistaken if he thinks because I'm 39 that I'm old and past it. I feel like I did when I was 20. 
"He'll have the opportunity to fight for it another time, but this Friday night the title is coming home to Italy."
Gavin, who boasts a perfect 19-0 record as a professional, is determined to put on a show for his hometown fans and take the next step in his quest for a world title.
"Everything has fallen perfectly into place for this fight and there's no excuse for not winning on Friday," the 28-year-old Birmingham native said.
"He's going to have to knock me out cold to keep hold of the belt, but that is never going to happen in a million years. 
"Frank Warren has got me the European title fight in my backyard, the place will be jammed out with my fans.
"I have got to focus on what I've got to do and that is beat him and beat him well. I have not underestimated him – I'm the challenger and he's the champion.
"I've got to tear it from him and that will mean having to get into the trenches and going toe-to-toe with him. It's going to be exciting in there so don't blink."