Featherweight Josh Warrington joins Matchroom stable ahead of European title fight
Last Updated: 27/08/14 9:33pm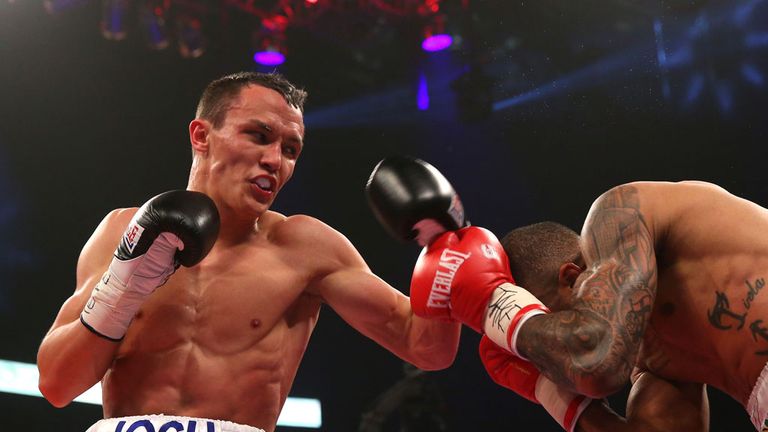 Josh Warrington has signed with Matchroom ahead of his European title fight against Davide Diele in October.
The unbeaten featherweight, who fights for the vacant belt live on Sky Sports on October 4, joins Eddie Hearn's stable on a five-fight deal.
Warrington will attempt to cap a dream year when he tackles Diele in his home city of Leeds having already won the Commonwealth and British titles in the past 10 months - the second of them against Martin Lindsay on home territory.
He said: "It's great to have signed the deal so that I know that there's going to be more big nights in Leeds in the next year. I have already had orders for over 1,300 tickets and I reckon I might do 2,000 for this one.
"Against Lindsay it was pretty short notice and on a Wednesday night, so this time there's plenty of time to promote the show and the fans can look forward to a great night out in the city.
"The atmosphere was incredible last time and I reckon we'll top that for this one."
Hearn said: "Josh is the biggest ticket seller in the country right now, and we have an opportunity to do something very big in Leeds.
"We dipped our toe in the water in May and now we're diving in headfirst. It's a huge opportunity for Josh and I think we could see one of the most memorable atmosphere in a British arena for some time."
Watch Warrington live on Sky Sports on October 4 as part of a card featuring Ricky Burns, Brian Rose and Callum Smith.