Kevin Mitchell says finding peace in life makes his world title challenge even more dangerous
Essex man calm ahead of latest run
By James Dielhenn
Last Updated: 30/01/15 10:47am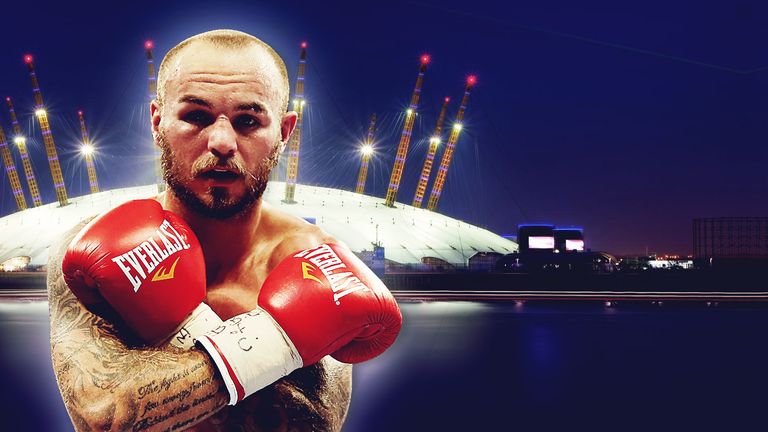 Kevin Mitchell insists the rocky lifestyle and knock-out defeats that held his world championship dream back are finally behind him.
Fight Night Live
Saturday, 8pm, Sky Sports 1 HD
The Romford puncher fights Daniel Estrada at the O2 Arena on Saturday, live on Sky Sports 1 HD at 8pm, for the right to challenge WBC lightweight champion Jorge Linares.
It is his fourth and final run at a championship having lost two title matches and had a third taken due to weight irregularities before his last fight.
I used to be broke, living off nothing and trying to get by. I was used to being hungry. As a youngster my biggest fights were outside of the ring.
Kevin Mitchell
But Mitchell believes defeating his personal demons, his greatest opponent, clears the pathway to a title belt.
"Experiencing difficulty outside the ring makes it easier in the ring," he told Sky Sports. "I used to be broke, living off nothing and trying to get by. I was used to being hungry. As a youngster my biggest fights were outside of the ring. Now as a man my life is in perspective.
"As a young kid I didn't have any money but then earned quite a bit when I was 18. I spent it ridiculously, I didn't know what I was doing with money. I went out drinking and clubbing and doing stupid things.
"It's a bit of a mad lifestyle, isn't it? All fighters are different from the average man, you don't do this job unless you're different.
"People mature at different ages – physically I matured at 18 but mentally I've got my things together and got myself in line in the past two years.
"Now, as a 30-year-old man, I understand what has to be done and how to do it. I train hard, stay in the gym and stay focused."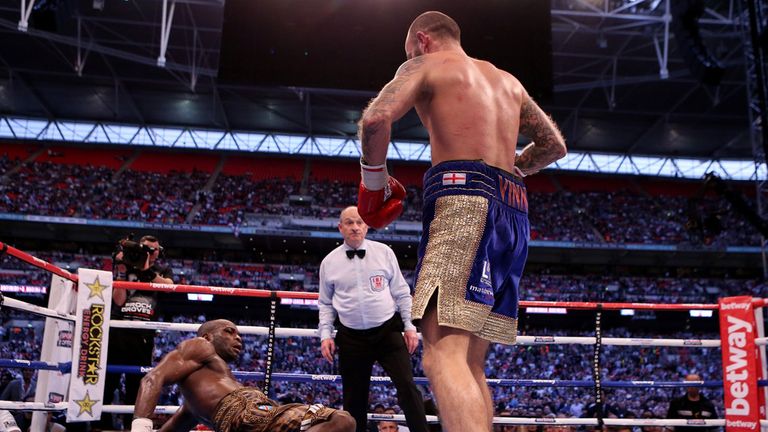 'Time is running out'
Kevin Mitchell
DoB: 29/10/1984
Birthplace: Romford
Division: lightweight
Stance: orthodox
Height/reach: 5'8"/68"
Nickname: The Hammer
Record: 38-0-2 (KOs 28)
Mitchell has only lost twice in 40 fights but both were brutal stoppages in world title encounters by Michael Katsidis and Ricky Burns.
A rugged beating of Ghislain Maduma in his most recent outing didn't deliver the promised IBF lightweight title shot as Mitchell violated weight regulations by putting on too many post-weigh-in pounds.
But that blip hasn't dwindled his motivation - the onset of fatherhood and the straightening out of his personal life has refocused Mitchell .
"Nothing's changed, my dream as a kid was to be world champion," he said. "I used to watch Naseem Hamed, Nigel Benn and Frunk Bruno and I dreamed of that lifestyle – I wanted to be champion of the world, I wanted to be successful and I wanted to be known.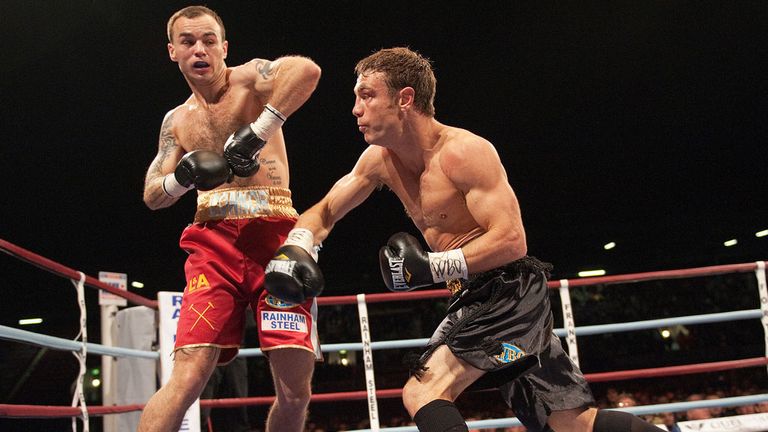 "My children now motivate me – I want to earn enough money to make them secure so they don't have to live the life I did as a kid, so they don't get in trouble.
"Having kids makes you realise you have motivation. I've got a talent and I've got to use it – time is running out, I haven't got long left.
"I had my children young, I thought I was a man but didn't realise until I got a bit older that I was still a baby. They've definitely put the world championship in perspective.
"I'm at my best when my back is against the wall and I feel a bit like that now."
Fight Night Live, featuring Mitchell v Estrada, is Saturday at 8pm on Sky Sports 1 HD.