Paul Smith has picked up a few tips from Chris Eubank ahead of Arthur Abraham rematch
Last Updated: 17/02/15 1:30pm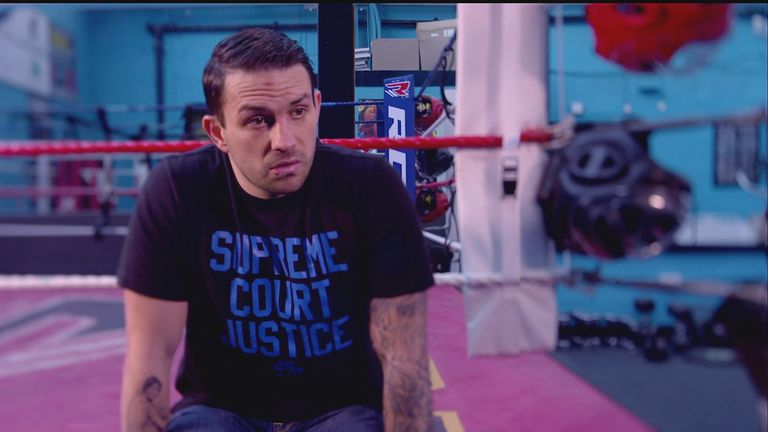 Paul Smith received advice from former world champion Chris Eubank ahead of this weekend's rematch with WBO super-middleweight king Arthur Abraham.
The Liverpudlian has undergone a strenuous training camp for his second shot at Abraham this Saturday night in Berlin, live on Sky Sports.
As part of his preparations, Smith and his brother Liam have been sparring with rising middleweight contender Chris Eubank Jr, who travelled up to the Bolton gym with his father.
Liam admits that Eubank Snr, the former WBO belt holder, has been a constant source of guidance, offering the occasional tip to Paul as he finalises his game plan with long-term trainer Joe Gallagher.
"He's up to his old tricks, his dad, but he is a knowledgeable man and he's good to watch as well," Smith told Sky Sports.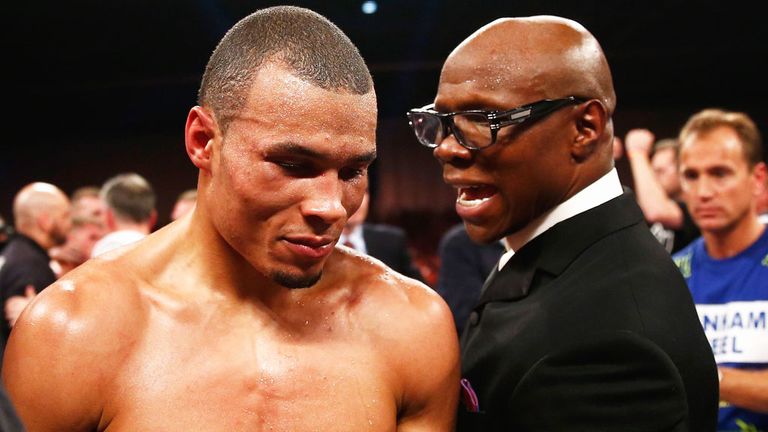 He's done all he can to try and give Paul advice when he's sparring.
Liam Smith
"He always comes over and has a chat when you're on the bag and offers you advice. He's done it to Paul as well.
"When they've all finished sparring, he grabs all the kids in the gym and watches them all on the bag, giving young kids advice. He was good to have in the gym.
"Paul sparred Chris Jnr and then his father went home and watched Paul's fight with Abraham. He came in the next day and said to him: 'You threw 30 jabs in the ninth round and 40 in round 10 and they were your best rounds, you need to jab more'.
"He's done all he can to try and give Paul advice when he's sparring. Of course Joe is in charge, but it was nice seeing Chris Eubank trying to help Paul out the best he can."
The Smith camp reacted angrily after Abraham was awarded a wide points win in September, with the judges barely recognising the efforts of the British fighter.
But Liam feels this contentious ending has worked in favour of his older sibling, who is more confident than ever about dethroning 'King Arthur'.   
"I thought he'd just done enough to nick it, but it was typical Paul really. He fell of a roof and landed on a trampoline," he said.
"If Abraham had got that by one round, there wouldn't be any of this stuff, no rematch.
"He's got his chance to put it right and I think he goes there knowing he can do it, because before we were hoping he was good enough to beat Abraham. Now we know.
"He went there last time knowing he can mix with the world elite, but now he knows he can beat Arthur Abraham. He's 100 per cent confident he will go out there and beat him."
You can watch Paul Smith's world title challenge against Arthur Abraham this Saturday night, starting at 7.20pm on Sky Sports 3.