Boxing Expert & Columnist
Paul Smith will be facing a far more motivated Arthur Abraham this weekend, says Johnny Nelson
Long-reigning champion took surprising shortcuts in first meeting
Last Updated: 20/02/15 1:47pm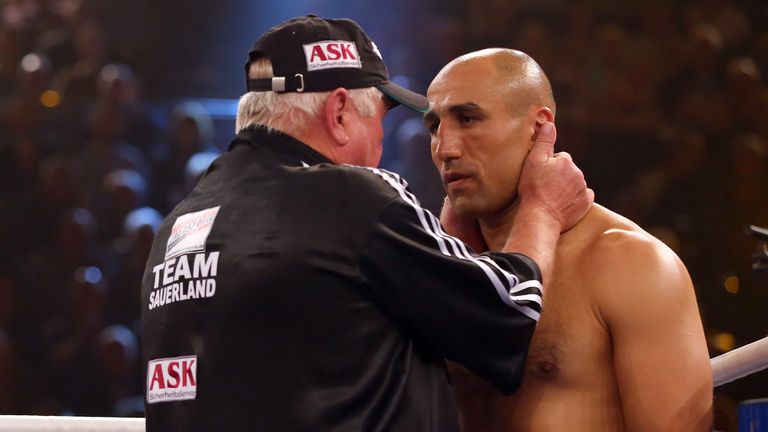 Paul Smith is heading out to Germany for a second shot at WBO king Arthur Abraham and Johnny Nelson believes he is facing an even tougher task...
First of all, anyone going out to Germany – we all have that chip on our shoulders and think that we're not going to get a fair crack of the whip – and Paul is probably a prime example of that. He's experienced that himself, having been out there to box the same man he is fighting on Saturday night.
He might be paranoid, but it will be down to how he views it. To me when I went out there, if I boxed to the best of my ability, did the best I could and let the public see clearly that I won, it didn't really matter – that's how I got my head around it. Each time I went in there, I made sure I outboxed them.
That's the approach Paul needs to take. He needs to outperform Arthur Abraham on every level, on the jab, on work-rate, on combinations, needs to work twice as hard to make it quite clear that he's the better boxer technically. He doesn't have to be the stronger boxer, he doesn't have to be the more aggressive boxer, but he must make sure whatever Abraham does, he does it twice as much and the judges see that and the public see that. It will be too embarrassing for the judges to do what they did last time.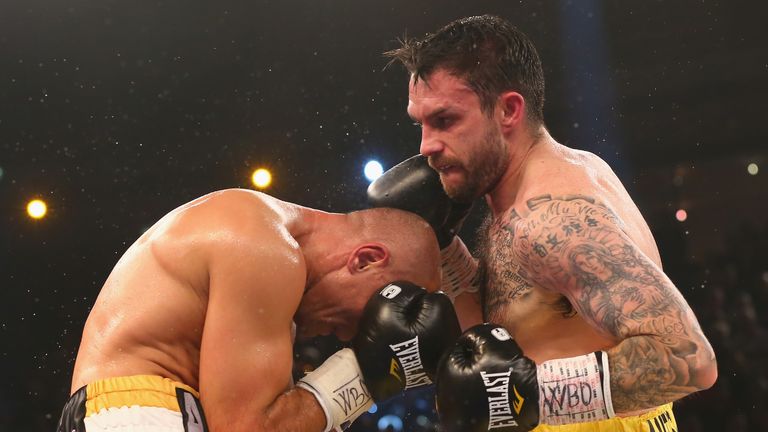 Paul, the first time he went out there, had that advantage of surprise. Abraham probably thought he was going to be a pushover.
Johnny Nelson
Paul, the first time he went out there, had that advantage of surprise. Abraham probably thought he was going to be a pushover. The second time round this is going to be a harder fight for him, because now Abraham knows there is a good chance this guy could beat him. He will take this more seriously.
I remember being out there the last time, and even the day before the weigh-in I saw Abraham go for a jog with all his sweat gear because he was well over weight. Then he was coming down for his meal afterwards and washed it down with a pint of beer. I was sat in the restaurant and saw it with my own eyes. It was when he had been for a run in the morning and then the next day as well, and even after the weigh-in. I'm thinking: 'I've never seen that before'. But I think he thought, 'it is an easy fight, I'll not kill myself training'.  
It's going to be a tougher task for Paul this time around. Abraham knows what to expect, he knows Paul isn't going to fold, he knows that Paul is better than what he thought he was in the first place. He knows if he's going to cut corners, then his title will slip out of his fingers.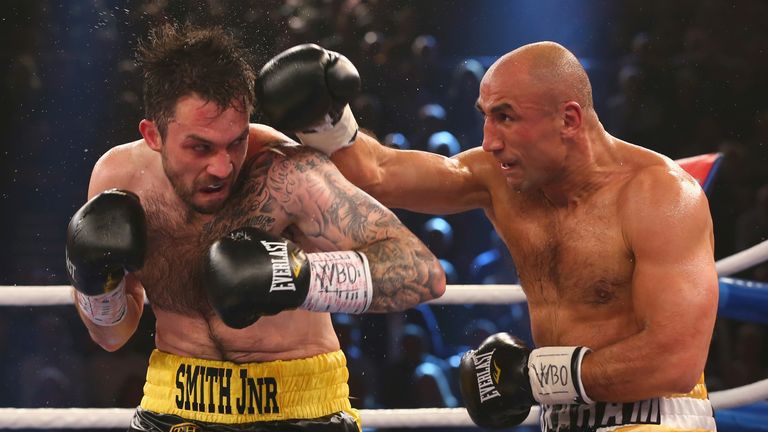 Paul is naturally the smaller guy, but he has good hand speed, he has good variety of shots and is underrated in his boxing ability.
If Paul pulls it off – and it's a tall order – then he does it on points because he'll have worked on pace. We heard his trainer Joe Gallagher speak about how tough the task will be now and he realises the best chance was maybe the first time around. It's going to be a tough ask for Paul. I would favour Abraham to pull off the win, but Paul has shown me that he can pull the win out of the bag.
You can watch Paul Smith's world title challenge against Arthur Abraham this Saturday night, starting at 7.20pm on Sky Sports 3.