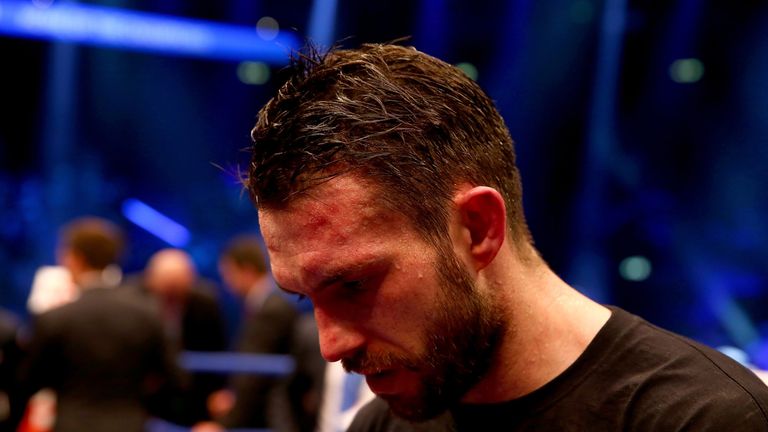 Paul Smith conceded he could do no more after suffering a second points defeat at the hands of Arthur Abraham in Berlin.
Smith suffered defeat against the German veteran in Kiel last year, when the scorecards showed nothing like the quality he had put in, but he felt the 116-112, 117-111, 117-111 result this time was accurate.
Abraham (42-4) bossed long spells of the punishing bout and Smith said he was more than worthy of holding on to his WBO super middleweight title.
"I felt I left it all in there tonight, I'm not going home with any or many regrets," Smith told Sky Sports.
"He shook me once or twice, he was better tonight (than the first fight).
"I thought I was a bit better but I never quite recovered from the body shot or the shot in the fifth or the fourth.
"I thought I came on late, I've had a good telling off in the corner and managed to push on but I remember looking at the sign around five or six thinking 'he's hurt me with this body shot'. I was feeling it because the body shot takes a lot out of you."
"I feel I've held my own more than enough with a quality world champion. He's only behind Carl Froch in the super middleweight division and I believe I beat him the first time but that's gone.
"He beat me tonight."