Jamie Moore
Trainer & Pundit
Jamie Moore discusses Nathan Cleverly, Leon McKenzie... and Rooney v Bardsley II
Last Updated: 17/03/15 6:12pm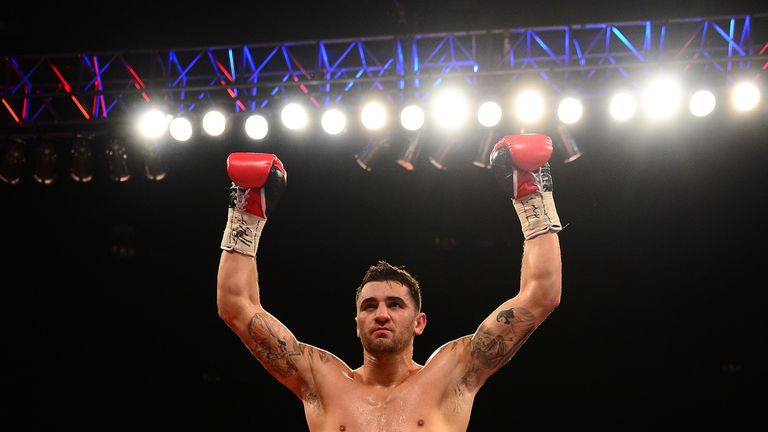 Jamie Moore has his say on Nathan Cleverly's return, Sergey Kovalev's win, Leon McKenzie - plus he sheds some light on Wayne Rooney's boxing video.
The big boxing story of the week was Wayne Rooney v Phil Bardsley - what did you make of the home-made video?
Jamie says: I'm well-informed that, straight after the video clip ended, Rooney jumps up and he's fine. They were just having a bit of craic, let's just say it was a well-edited video.
I think Rooney has been having acting lessons more than boxing lessons – for a start, why didn't he parry Bardsley's jab?
I've known Bardsley for years through Steve Foster Snr. I remember when he was 16 as a young apprentice at Manchester United he would come and train at Oliver's with us. He's always been around the boxing.
He comes down to my gym to stay in shape during the football pre-season. So he knows what he's doing boxing-wise! He's been around the game his whole life.
After the way Rooney played on the day that video was released, I'm hoping for Rooney v Bardsley II!
Juergen Braehmer v Robin Krasniqi is Sky Sports' live Saturday night fight and a certain Nathan Cleverly is waiting in the wings...
Jamie says: The interesting thing with this fight is to see whether Nathan Cleverly can go on to establish himself at light-heavyweight, and whether we believe he can step up to the plate and beat either of these guys.
He's in line to challenge the winner of this fight so I'll be tuning in to evaluate what Cleverly might be able to do. 
In the rematch with Tony Bellew, Cleverly was very negative and didn't do much. Nothing came out afterwards about any injuries – I thought at the time he damaged his right hand but maybe that will come out as time goes on.
Braehmer is a southpaw and not a bad fighter at all. On paper it seems like he will come out on top so I'm interested to see what he can do on Saturday night, and what that means for Cleverly's chances of picking up a world title for the second time.
Another fighting footballer is in the headlines - Leon McKenzie won his first title since swapping goals for punching but what other footballers can pack a punch?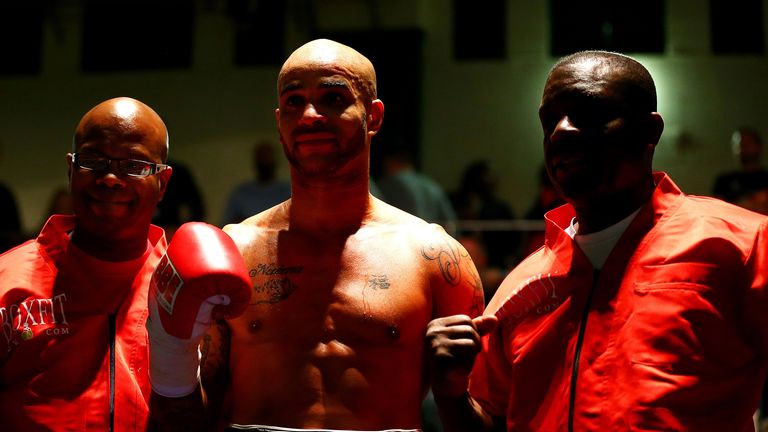 Jamie says: The Curtis Woodhouse story is brilliant. Leon isn't getting the stick that Curtis got because people are holding back thinking 'hang on, look what Woodhouse did'. Who's to say McKenzie can't do the same?
Even though McKenzie has won a Masters title it will feel like the Lonsdale title because it's his first. He's a southpaw with some good, basic skills. Super-middleweight is booming in Britain.
Phil Bardsley told me that, if they've got a game on a Sunday, the footballers all sit around watching Sky Sports' boxing on the Saturday night. Every single player has so much respect for boxing. It's good to know elite athletes respect boxers.
The only footballer I've seen in the boxing gym was Joey Barton – he did a bar-bag session which is one of the hardest things you can do – and he's got some heart. What an effort.
Sergey Kovalev stopped a game Jean Pascal at the weekend - were you impressed? What's next for Krusher?
Jamie said: I had a feeling Pascal would put it on him. Everyone's in reverse immediately with Kovalev but I thought Pascal would test his mettle. Kovalev wasn't at the point where he had to dig himself out of a hole but he certainly showed some different attributes.
I think future opponents might have watched that fight and seen glimmers of hope of how they could beat Kovalev. It's certainly interesting if you put him in with Adonis Stevenson who's got the skills to put him on the back foot. Adonis can punch, that would be a real 50-50 fight. I look forward to that fight being made and unifying the division.
Finally... Floyd Mayweather's training for an angry Manny Pacquiao with some Rocky Balboa wood chopping - maybe you could consider training your fighters like this?
Jamie says: I haven't had my fighters chopping wood but we do have a conditioning exercise where we hit a big tyre with a sledgehammer!
Mayweather was being tongue-in-cheek with his Rocky IV comparisons, I've never seen him do that before and he's never talked about this training before. I assume it was for a bit of publicity and was all a joke.
Freddie Roach has said Mayweather has made Manny Pacquiao mad but I don't believe that. I don't think Manny can get mad, I've only ever seen him smile! That's a smokescreen from Roach because he would encourage Pacquiao to stay focused and not lose his head. The thing is with Mayweather, if you lose your game-plan, he'll make you pay the ultimate price. That's the price Pacquiao paid when he smelled blood against Juan Manuel Marquez and got knocked out by a short right hand that was very Mayweather-like.
Tune into Fight Night International, Braehmer v Krasniqi, on Saturday at 10pm on Sky Sports 4 HD.