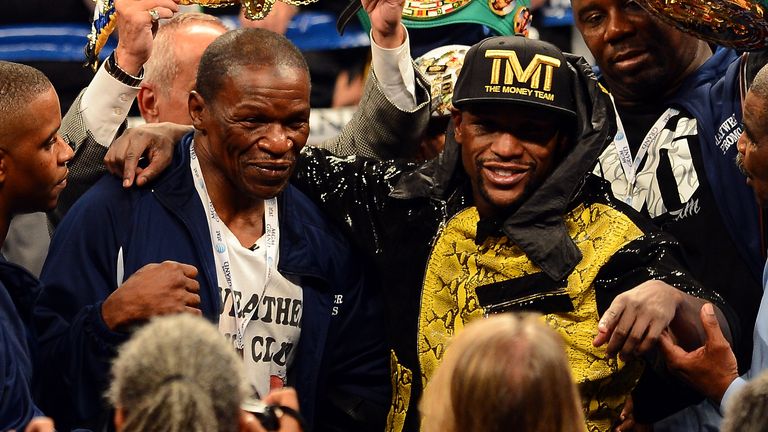 Floyd Mayweather Sr has taken a swipe at Freddie Roach as a war of words broke out between the trainers ahead of Floyd Mayweather Jr's fight with Manny Pacquiao.
Roach, the long-term trainer of Pacquiao, insisted the Filipino is a 'much better boxer' and claimed that Mayweather Jr has been forced to train himself during his 47-fight unbeaten career.
These brash comments drew a crude response from the American's father Mayweather Sr, who will work the corner for the upcoming clash in Las Vegas on May 2.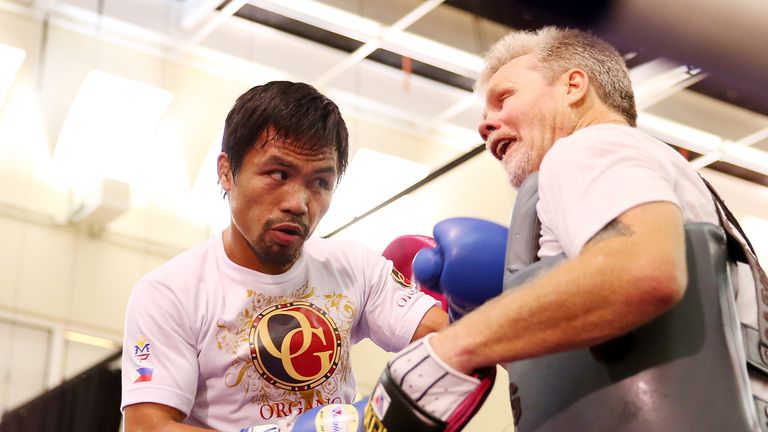 He is self-made, but the thing is, he's never really had anyone teach him how to really box.
Freddie Roach on Floyd Mayweather Jr
Speaking to fighthype.com, the 62-year-old appeared to take a dig at the ill-health of Roach, who has endured a long struggle with Parkinson's disease.
He said: "We were enjoying a beautiful day until we heard what Freddie 'The Joke Coach' Roach had to say.
"Freddie, you have the problem, not me. Why are you not training all of your fighters anymore? Why do other people have to hold the mitts and speak for you.
"How can you be a trainer when you can't even hold the mitts. Nobody knows what you're saying anyway. You have others talking for you and holding the mitts for you.
"Manny don't know if you're talking about boxing or talking about taking a walk in the store.
"Freddie don't want Floyd Mayweather Sr in the corner, because he knows I'm the master. He don't want the master in the corner."
Pacquiao has been sparring with former world title challenger Dierry Jean and unbeaten prospect Kenneth Sims as he prepares for Mayweather's slick ring skills.
Few fighters have troubled the 37-year-old, who has captured world titles at multiple weights, but Roach is confident he can plot his first defeat.
"He grew up in the ring. He grew up with his uncle and his dad fighting, but he just became a fighter naturally," said Roach. "He is self-made, but the thing is, he's never really had anyone teach him how to really box.
"So (Mayweather) does set traps, but if you're smart enough, you will see it. And Manny's smart enough to see it."