Muhammad Ali can't wait for Floyd Mayweather and Manny Pacquiao fight
Last Updated: 23/04/15 10:17am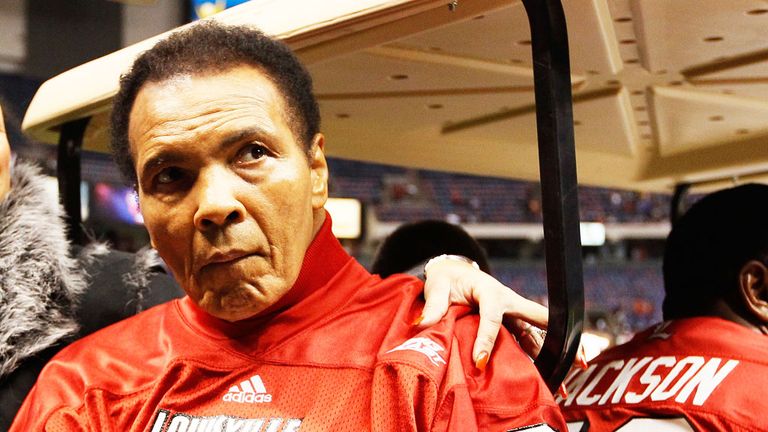 Floyd Mayweather and Manny Pacquiao's megafight on May 2 has caught the attention of boxing's biggest name of all, Muhummad Ali.
'The Greatest' posted a rare tweet in his own name late on Tuesday, adding his voice to the who's who of the sport counting down the days to a fight billed as boxing's biggest in years.
The veteran of the 'Rumble in the Jungle' and the 'Thriller in Manila', among other classic contests, wrote: "Looking forward to Floyd Mayweather vs. Manny Pacquiao and wishing both the best of luck. Rumble, young men, rumble! #AliTweet"
Mayweather v Pacquiao is live on Sky Sports Box Office and the cost of the event will be £19.95 / €24.95 across all forms of booking, up until midnight Friday, May 1. From then on the cost will still be £19.95 / €24.95 if bookings are made via remote control and online, but will cost £24.95 / €29.95 if booked via the phone.
Please note an additional £2 booking fee still applies if bookings are made via a telephone agent. Cable customers please contact your operator for booking information