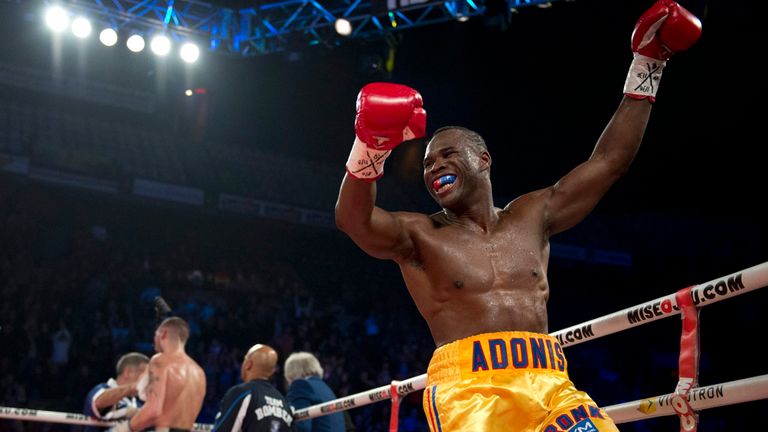 Adonis Stevenson insists he will not compromise on his explosive style when he takes on Sakio Bika on Saturday night.
The WBC light-heavyweight champion has developed a reputation as a fearsome knockout merchant since his one and only defeat five years ago, and all but four of his 25 wins have come by stoppage.
The likes of Tavoris Cloud and - famously - Chad Dawson proved no match for the Canadian's power, but former super-middlewieght champ Bika is a veteran of six world title fights and has never failed to go the distance.
Stevenson knows the calibre of opponent he is facing live on Sky Sports in Quebec City this weekend, but his aim is the same as ever.
"I'm looking for the KO," he said. "Knockouts sell. I can do a lot in the ring, but first and foremost I'm a knockout artist."
Saturday's fight is Bika's first title fight at 175lbs, but Stevenson said: "He is still going to have the same power moving up in weight. He should actually be stronger.
"I'm very focused because I know Bika is very dangerous. I know he's going to come into the ring and try to give me trouble."
Bika is in at the deep end on his light-heavy debut, but little will faze a 41-fight veteran who has been in with Joe Calzaghe and Andre Ward in a pro career spanning almost 15 years.
He said: "He's knocked people out, but I've never been knocked out. On Saturday I'll be the one to knock him out.
"I'm very hungry to get a world title back. I didn't come here to Canada just to walk and look around.  I came here to take this belt back home and I'm very confident I'm going to do that."
Watch Stevenson v Bika as part of a big night's live boxing on Sky Sports 2 this Saturday. Anthony Joshua is also in action, and coverage begins at 8pm.