Jason Quigley launched his career in Los Angeles under the expert guidance of Oscar De La Hoya
Former Sky Scholar kicks-off his diary
By Jason Quigley
Last Updated: 10/04/15 4:09pm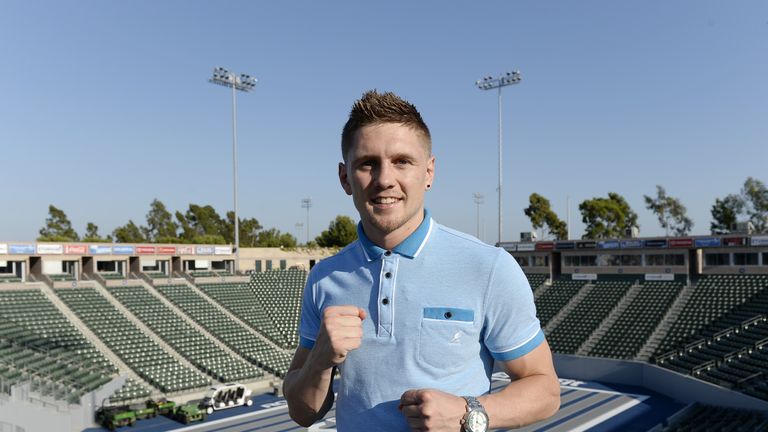 In his first fight diary, Irish middleweight Jason Quigley reveals how boxing legend Oscar De La Hoya inspired him to launch his ring career in Los Angeles...
Jason Quigley
Age: 23
Middleweight
Fights: 5
Wins: 5 (KO 5)
Defeats: O
When I got the offer from Golden Boy it was a no-brainer. It came in December, so it was definitely the best Christmas of my life. When I got off the phone, I instantly thought: "Is this really happening?" It was a wee bit hard to believe. My family were delighted for me, they know how hard I train, and they have worked just as hard for me at home. My mother doing the washing and cooking, and my father, who trained me, really helped me from day one and they knew first-hand the work I put in and were really happy for me.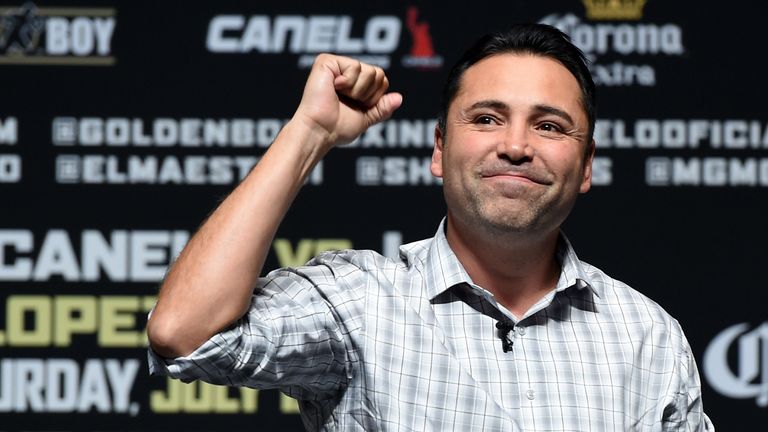 My first impressions of Oscar are the exact same as they were until then. He's an absolute gentleman.
Jason Quigley
My main reason for joining Golden Boy was (president) Oscar De La Hoya. The man has been inside the ring and I don't think there are many promoters that can say they have been there and done it. That kind of experience is vital to me, especially when you have him 110 per cent behind you.
When I first met him, it was in his office and I was really buzzing as I had only seen it before on programmes like 24/7.  A lot of this is hard to believe, because coming from Donegal in Ireland, it's a real country town and it's very quiet. Going to Los Angeles to meet Oscar De La Hoya, to be in his office, it was just an amazing experience and one which I will never forget.
My first impressions of Oscar are the exact same as they were until then. He's an absolute gentleman. The man is a superstar over here and of course back at home. The Mexican fans, as soon as they see him, there are crowds of people around him. He takes time out to see as many people as possible. He hasn't changed one bit since the day I met him. He's always giving advice and I cannot say enough good words about him. My career couldn't be in safer hands.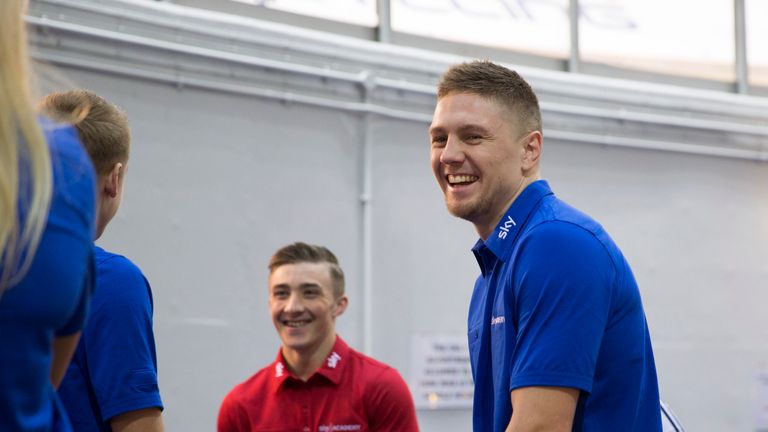 It's so humbling to do all these things and living over here. I could never not love where I come from, but coming over here is a totally different world. It's so great for me to give my family and friends the opportunity to come here. I've been up to the Hollywood sign and I went to Six Flags Magic Mountain, but that's pretty much it, because I've been so busy with my fights.
I'm in the gym constantly. I live next to Venice beach and I'm down there all the time, which is probably one of the most visited places in the world. It's beautiful. There is a small Irish community out here, but I'm still getting tapped into it. Maybe after this next fight I can meet more of them.    
It's your loved ones that make a place very comfortable and a home. No matter where I am in the world, if I have my loved ones, that's where I will be happy. I'm out here on my own at the moment, but through time as I settle myself in, hopefully I can keep doing well and start bringing them out.
In his next diary entry, Jason describes his professional debut at one of the sport's most famous venues and looks ahead to his sixth fight on April 30.