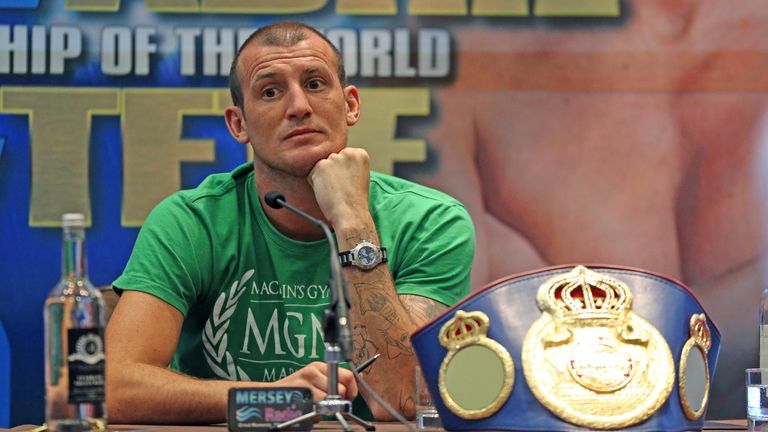 Derry Mathews will fight Ismael Barroso on April 18 for an interim version of the WBA lightweight title.
Venezuelan Barroso has stepped in at short notice after Mathews' challenge for Richar Abril's WBA belt was called off for a second time.
Champion Abril has twice withdrawn because of illness, prompting Mathews to claim "he doesn't fancy the fight", and the Liverpool lightweight now faces an unfamiliar challenger.
Barroso has fought almost exclusively in South America and Central America, the one exception being his March victory over Issouf Kinda in New York.
The 32-year-old southpaw is unbeaten in 19 fights, two of which have been drawn, and has stopped 16 of his 17 beaten opponents.
Mathews tweeted: "Like I said, why have easy fights?"