Jamie Moore
Trainer & Pundit
Jamie Moore talks Josh Warrington, Scott Quigg, Anthony Joshua & Manny Pacquiao
Filipino uses legendary film preparations
Last Updated: 15/04/15 3:29pm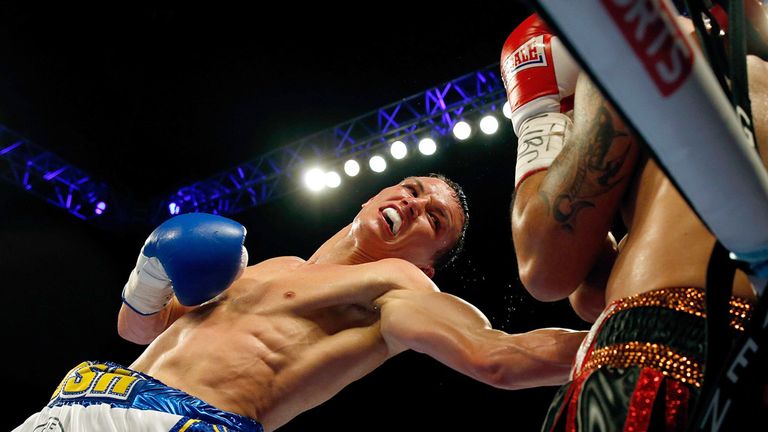 Jamie Moore discusses Josh Warrington's punch power, Scott Quigg's dream options, Manny Pacquiao's Rocky II impersonation plus much more.
Jamie says: His shot selection wasn't good enough. The problem wasn't that Warrington can't hit hard enough, it's that his shots were getting repetitive. 
The lesson to learn is that if Warrington had extra gears he could have stepped up and stopped him.  The second lesson is that he should have picked his body shots better.
He probably could have got the kid out of there after eight or nine rounds if he had a few different gears. 
He does punch hard enough, he hurt the kid several times. If he had extra gears, stayed disciplined and didn't allow himself to get bored he could have got him out of there. We already knew his engine is second-to-none and he's got such a good work rate. 
He definitely punches hard enough to box at the level he's currently at but he needs to find the key to the door to step up – Saturday night will help him do that.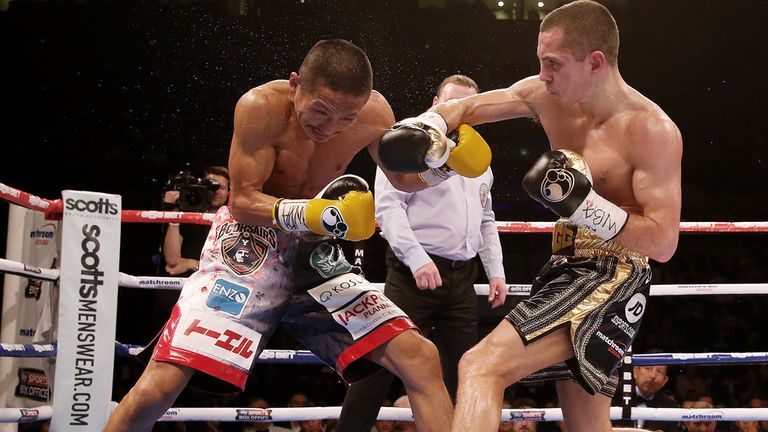 Jamie says: Style-wise, I'd rather see him fight Donaire because that's a better spectacle for the fans. I'd prefer to see Donaire instead of Rigondeaux fly over here and fight Quigg in Manchester – how good would that be?
If he goes in against Rigondeaux, who absolutely nobody wants to fight, then you have to take your hat off to him. We'll know he's not avoiding Frampton if he's willing to fight Rigondeaux.
Rigondeaux is such a technician, and so difficult to hit, that fighting him wouldn't be as exciting. Quigg would find Rigondeaux such an elusive target and I'm not sure how much success he'd have.
As British fights fans we'll be disappointed if the Frampton fight doesn't happen but it's not been completely shelved, it's just put to the side. You couldn't ask for a better second-choice than Donaire or Rigondeaux, who is the best super-bantamweight in the world.
Anthony Joshua has stepped up to fight in Birmingham on May 9 before his May 30 scrap in London. What does that say about his progression?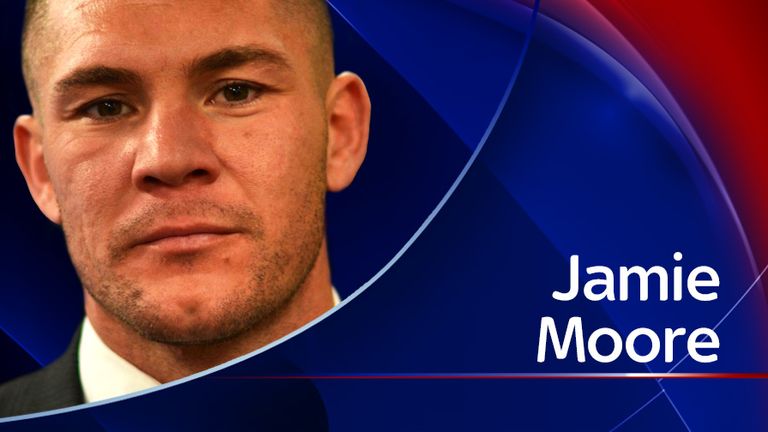 Mike Tyson was the most exciting heavyweight ever, I believe, when he was coming through the ranks because he built up an aura through boxing so regularly. That's the same with Joshua.
Jamie Moore
Jamie says: It's quite obvious that Joshua and his team ooze confidence and they want to rebuild the momentum he had before his injury.
He's getting rid of people so swiftly that he's not taking much out of the tank – it's a known fact that, after knocking an opponent out, he goes back to the dressing room and does a few rounds on the pads just to blow off some steam.
Mike Tyson was the most exciting heavyweight ever, I believe, when he was coming through the ranks because he built up an aura through boxing so regularly. That's the same with Joshua, let him stay on people's TV screens and people's lips.
Jamie says: I think Peterson nicked it, it was very close. Garcia bossed the first four rounds but Peterson then took over – it could have been a draw but I believe Peterson won.
I'd like to see them fight again at welterweight.
They're two world champions under different organisations holding titles above the championship weight. That shows that both fighters struggle to make light-welterweight and there's much bigger fights for them at welterweight.
Jamie says: We saw that in Rocky II when Micky tied up Rocky's arm to force him into boxing orthodox! It certainly worked in that fight so maybe it will work for Pacquiao!
That's common sense if he's been neglecting his left hand because it used to be such a devastating weapon. It makes sense to kick-start it into gear.
He relies on the one-two-three-straight combination, finishing with the straight right hand, which is a good shot in itself and one that I think could be key against Floyd Mayweather if he has success.
If he can throw the straight right from a southpaw stance then unleash a left afterwards, it makes the three weeks before this fight even more intriguing!
Book Mayweather v Pacquiao, Sky Sports Box Office, May 2, via your phone or online now. If you want to record the event, book via your Sky remote from April 25. skysports.com/maypac