Jim Watt
Boxing Expert & Columnist
Paul Smith v Arthur Abraham on Saturday has an air of Froch-Groves II, says Jim Watt
Has the challenger missed his chance to become world champion?
Last Updated: 19/02/15 4:32pm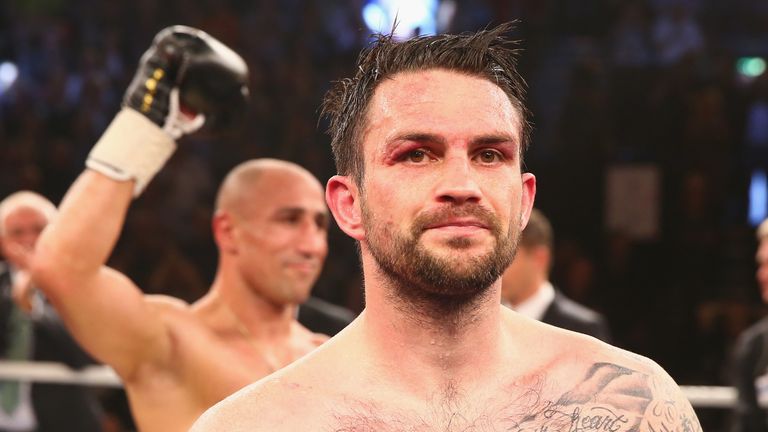 Paul Smith and Arthur Abraham have met before and the controversy around it has led to a rematch that has Jim Watt fearing a repeat performance...
I am sure this is going to be great rematch to watch and it does have an air of Carl Froch v George Groves II about it.
If ever the challenger from London was going to win that world super-middleweight title against the odds, it was that first fight between them up in Manchester. And had there not been such a controversial ending, would we have got a rematch?
I have a feeling that if Smith was ever going to beat Arthurt Abraham, it was that night back in September, in Kiel. Maybe like Froch has admitted, he took his defence too ligthly.
Smith and Groves surprised us all and were far better than we expected and of course that could happen second time around. It could go the same way as that night in Wembley Stadium. I am hoping it doesn't go the same way, because I want Paul Smith to give us another world champion.
But, you have to make Abraham the favourite. It is almost certain that he took the first one too lightly. German television didn't want the first fight to start with and I am sure that rubbed off on Abraham; I am sure he looked at Paul's record and thought it was going to be an easy defence.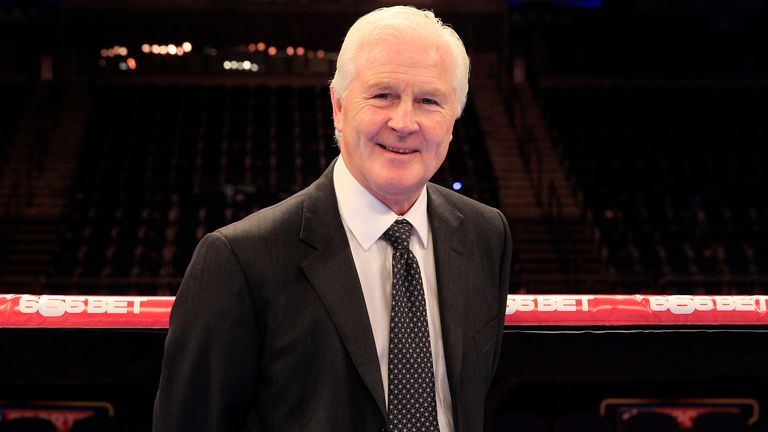 You have to make Abraham the favourite. It is almost certain that he took the first one too lightly
Jim Watt
Don't get me wrong, he is professional and was in shape, but I don't think he was psyched up before that first one - and you can't do that during a fight. Well, this time I think we will see a better Abraham. He knows he is in with a serious challenger.
He has just turned 35, he's had 19 world championship fights and that is a lot of miles on the clock, but will that enable him to change or improve? Surely Arthur Abraham is what he is.
But, the one thing that concerns me most is that Paul can not fight any better second time around. He was right; he was beyond anything he had produced in the past and it was a brilliant, but huge effort. Whether he can improve on that, I don't know. I hope so.
I want to see Paul start faster. Abraham was good in the first half and we were worried Paul was in too deep, but how wrong we were.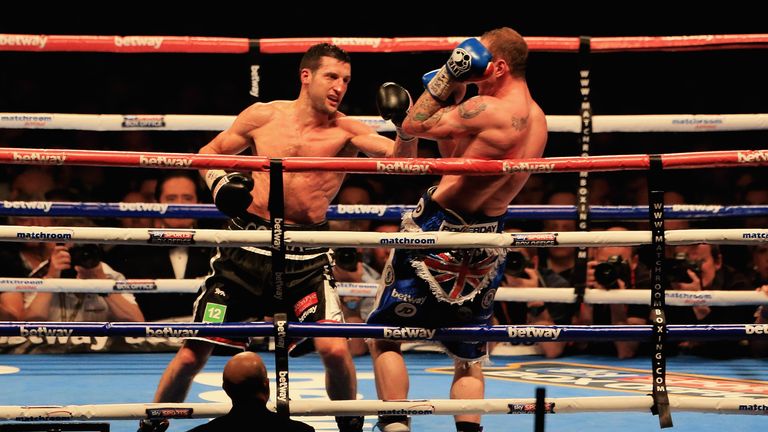 He does know this time what he's got to do to win. That will make it even better but I think most of us are expecting whoever wins to win it inside the distance. Abraham can bang and if the champion has nothing left to offer, maybe Smith can do the same?
Hope
Yes, the judges were rightly outed in the first one but Joe Gallagher said it from the start of this: we need to win well. The one thing I am sure they will come up with is the quantity but can he produce better quality? He needs a fair shake at least.
Tactically Abraham is not going anywhere. He will be there all night long right in front of you and that might well sucker him in but I am hoping Smith gets that jab going.
The most conclusive defeat Abraham has suffered was by Froch, who just kept in on the end of those long jabs, didn't let him get those counters in but he was brilliant, just stood his ground and kept landing long, straight hard shots.
Add the body shot that did well last time and there is a chance of a surprise but I just fear that Abraham has stepped up mentally for this one.
I am not sure this is going to finish early despite everything that both fighters have been telling us. It's bad when you are going into a world title fight knowing you've got to knock the guy out - and while Smith and his camp are spot-on saying that, I wonder if we will see it. I am leaning towards Abraham on points, but only if he - and the judges - are better this time around.

You can watch Paul Smith's world title challenge against Arthur Abraham this Saturday night, starting at 7.20pm on Sky Sports 3.