Jim Watt
Boxing Expert & Columnist
Luke Campbell and Tommy Coyle will stay on collision course, says Jim Watt
Campbell bravely fighting on despite his father's ill health
Last Updated: 08/03/15 2:19am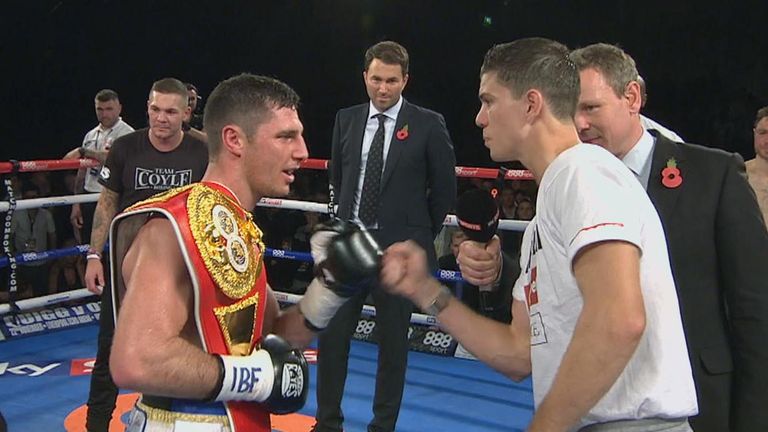 Lightweights Luke Campbell and Tommy Coyle will warm up for their summer showdown this Saturday and Jim Watt is expecting a testing night...
Luke Campbell's decision to fight this weekend shows the tremendous support he has from his dad and the rest of his family. His life must be in turmoil, but they want him to continue his career. It's a really tough time for Luke and I sympathise with him.
At the moment he is building up to the summer fight with Tommy Coyle, so I think it will just be a tool sharpener. It's a fight that he will be glad to get over, and then he can get his head back to thinking about the most important thing in his life - which is obviously his dad.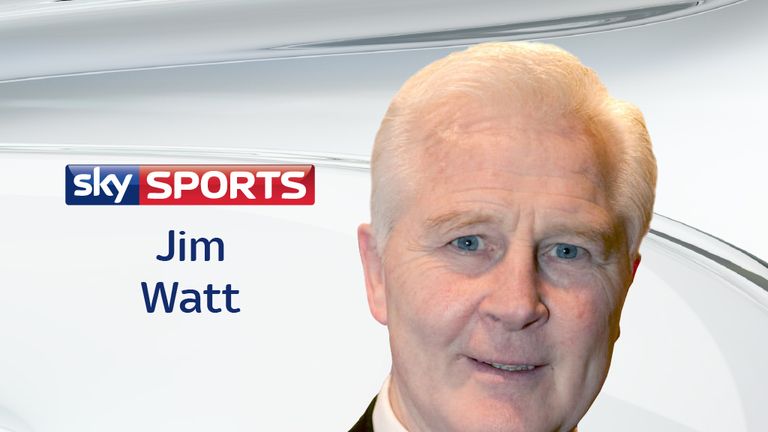 I think Luke Campbell is developing into a really terrific professional. He's adapted to the pro game a lot quicker than I expected.
Jim Watt
I think Luke is developing into a really terrific professional. He's adapted to the pro game a lot quicker than I expected. With such a successful amateur career, I thought it would have taken him some time to change his style.
Coyle is top of the bill here. If you're on the undercard, then they can give you an easier job, but this is a tough fight for him. Gethin is an opponent who deserves a lot of respect and this is a fight in which he will be looking to relaunch his career.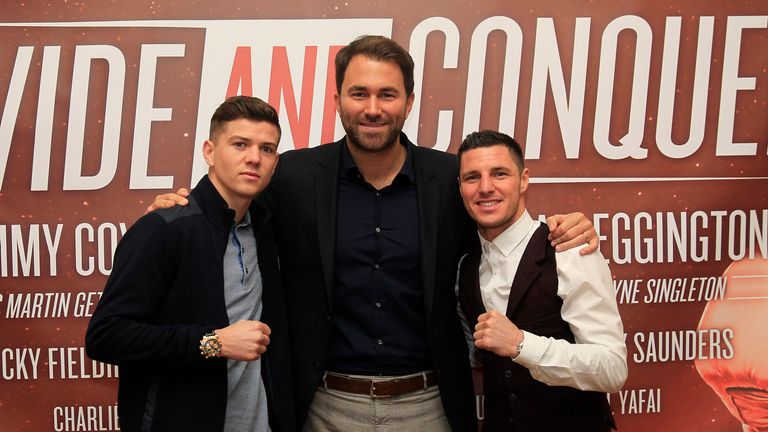 Coyle is on the rise, he's got a reputation, and I'm sure Gethin would like to take advantage of that with a win. He's been a good solid pro, under the radar, but I just feel the momentum is with Coyle, whereas Gethin has suffered a few losses recently. Boxing in Hull, I just think that might make the difference for Coyle.
I would expect Campbell to get his job done pretty quickly, inside the distance, but I think Coyle will be involved in a tougher fight that should go all the way.
The Campbell-Coyle fight is huge for both boys and it's terrific for Hull. They are both really flying at the moment. I would say Campbell has the edge over Coyle at the moment. He's a special talent, there's no question of that. Just look at his amateur record for how long he lasted at the top level.
Both of them fought Daniel Brizuela and I know different fighters make different fights, they don't tell you everything, but Campbell completely dominated him, whereas Coyle had the fight of the year. If they fought now, I would lean towards Campbell.
Watch Tommy Coyle and Luke Campbell in action at the Hull Ice Arena live on Sky Sports 1 from 7.30pm on Saturday.