Steve Collins confident of victory for Frank Buglioni over Fedor Chudinov
By Dev Trehan
Last Updated: 24/09/15 4:09pm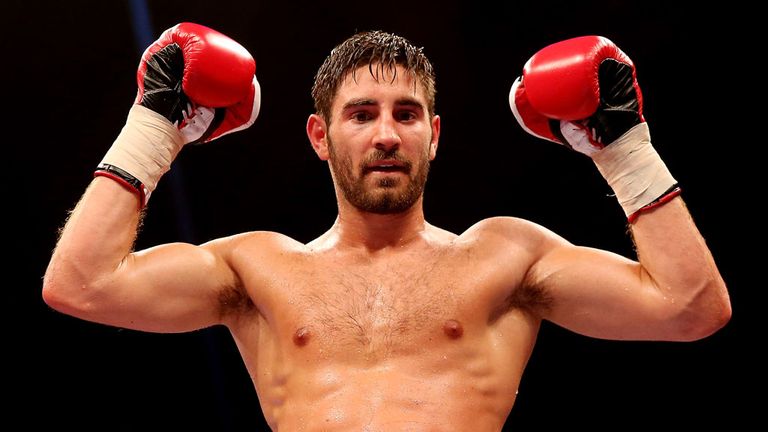 Steve Collins is convinced Frank Buglioni will stop Fedor Chudinov and become WBA super-middleweight champion on Saturday.
Buglioni locks horns with the unbeaten Russian in a rescheduled clash at Wembley's SSE Arena, after a July date was postponed when Chudinov suffered a broken nose in sparring.
But Collins, who has helped brother Paschal train Buglioni for his world title shot, insists the delay has played right into the hands of the Enfield man.
"Frank Buglioni is an extremely talented fighter with tonnes of ability and I'm expecting him to win inside the distance," Collins told Sky Sports.
"I'm very confident. I'm not a dreamer, I'm a realist and the fact is Frank is talented enough and good enough to beat any super-middleweight in the world. Right now - where Frank Buglioni is - there are very few guys in the division that can go 12 rounds with him.
"He's fighting a guy who is at his level experience-wise in professional boxing, so it's an even match going in but we believe our preparation has been better.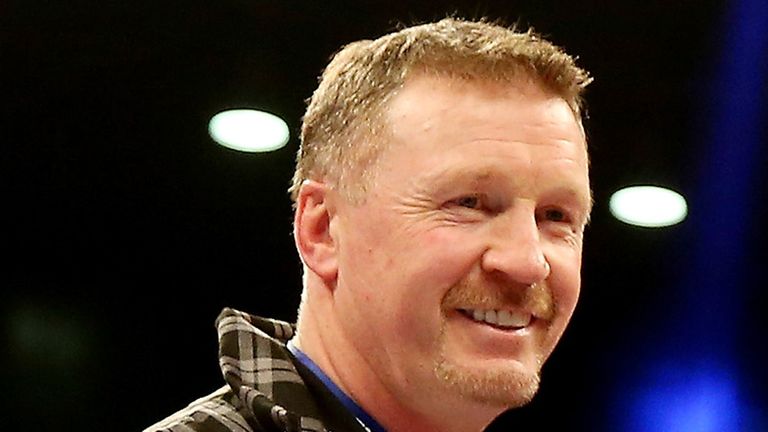 "We prepared for a July date which fell through but we took another fight which means Frank is now sharper and more experienced. He took a week off and went straight back into training camp so he's now twice the fighter he would have been in the first fight.
"He's been living in training camp in Dublin and is surrounded by world-class fighters. He's been eating, drinking and sleeping boxing and he's ready to lift the belt on Saturday."
An interesting sub-plot to the fight sees Collins pit his wits against long-term rival Roy Jones Jr, who will be in the opposite corner after he started training Chudinov four weeks ago.
Collins has seen several proposed fights against Jones Jr fall through in the past but the Celtic Warrior, now 51, insists he's still ready to go toe-to-toe with the five-weight world champion.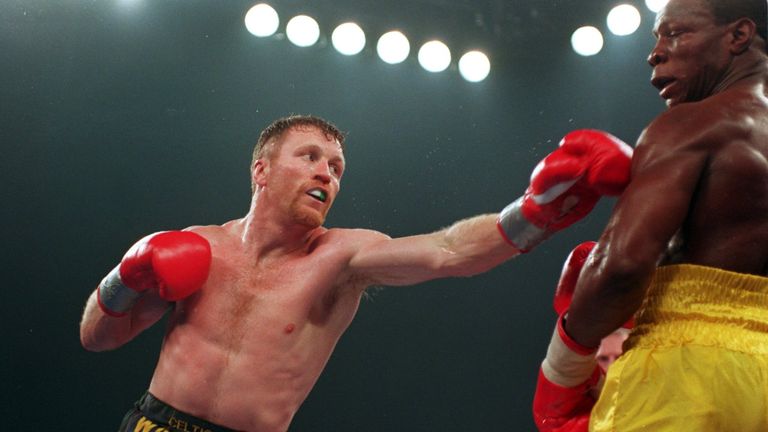 I spoke to Roy and he said if the money is right he'd take a fight against me. We're both in great shape for our age and it would be a big fight.
Steve Collins in his heyday against Chris Eubank
"We're not bothered by Roy Jones Jr because it's going to be Buglioni and Chudinov stepping into the ring not Collins and Jones," added the former WBO super-middleweight champion. "It's going to be what they have on the night not what we have.
"But I've just had a quick word with Roy and he said if the money is right he'd take a fight against me. We're both in great shape for our age and it would be a big fight.
"We get on well and respect each other but obviously we have a disagreement about who could beat who. That's the competitive side in us but I'm ready to fight him - I've been ready for 20 years to fight him."