Ben Hall is a hard-hitting light-middleweight going places
By Ike Robinson
Last Updated: 06/10/15 10:40am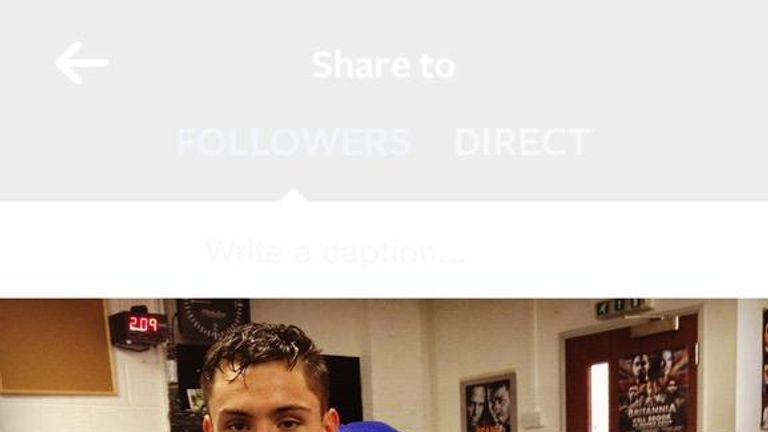 Ben Hall looks huge for a light-middleweight and is already being whispered about as one of British boxing's brightest young things.
The 23-year-old from Essex (6-0-1) hopes to make a statement on October 10 when he takes on another highly-rated unbeaten fighter in Aston Jolly (7-0-1) at York Hall - and his trainer Peter Sims believes there is no ceiling on Hall's potential.
Sims told Sky Sports: "He's a really good prospect. I think he's three or four fights away from a British title. Then I think he can go all the way.
"Ben had two fights under Paul Cook and he came down to me because he's friends with Martin J. Ward, who he boxed with at Repton. I also knew his uncle, who used to work at Billingsgate fish market with me a long time ago.
"He boxed prospects or unbeaten kids initially and I wanted to see him in with someone heavier so he boxed super-middleweight Lewis van Poetsch last time out. He had Van Poetsch on the floor three times and then stopped him in the fourth.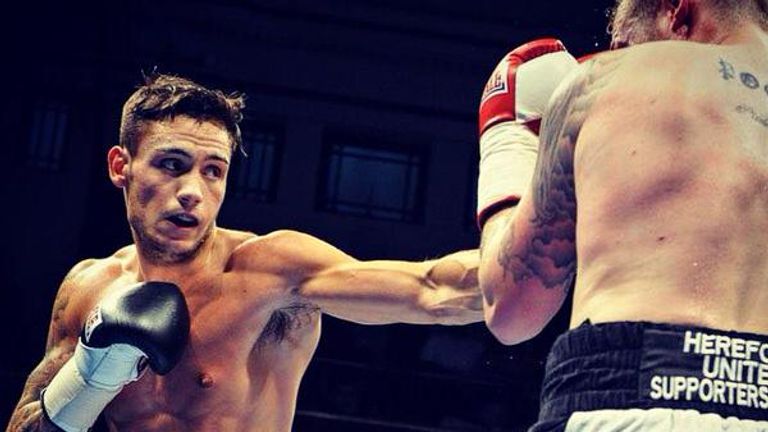 His record doesn't show it but he can really punch. He's just learning how to distribute it.
Peter Sims
"Ben's such a nice kid. Everyone he meets says he's like the boy next door. He's the sort of boy you want your daughter to bring home. I've got a lot of time for him and I have a good relationship with him and his family.
"His record doesn't show it but he can really punch. He's just learning how to distribute it. Early on in his career he used to load up everything and burn himself out but he's getting the hang of it now. He's got everything and it's just a case of putting everything together now."
Boy next door or not, there's a matter-of-fact confidence about Hall, too.
He said: "I'm not really worried about knocking Jolly out. I'm just going to go and do what I do in the gym. People might laugh at the minute but it's world class. If I do what I do in the gym, people will talk about me. I want to impress.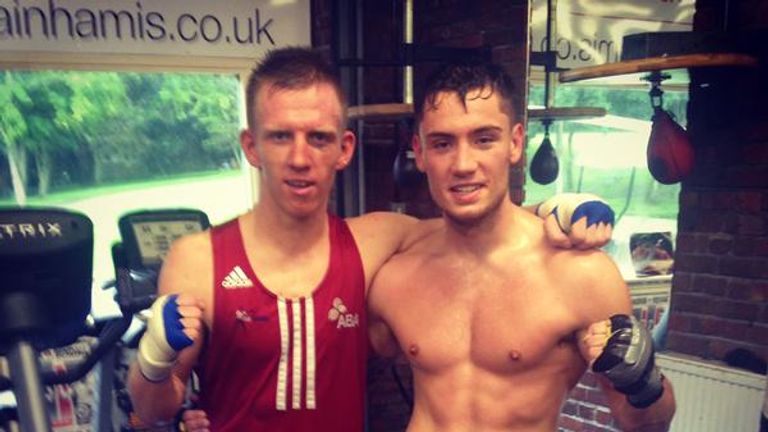 "I started boxing at home. It's in my blood and since I was born, my Dad has put gloves on me. I first went to Dagenham ABC at 13 and then moved to Repton after 14 fights. I had a good amateur career, winning 36 out of 41 fights.
"I've been inspired by a few fighters growing up. I like James Toney and Oscar De La Hoya but my favourite at the moment is Felix Trinidad. As a welterweight and light-middleweight, he was explosive. With Pete's help I'm trying to do what he did and put more weight on my front foot."
One of Hall's current sparring partners is promising welterweight Ted Cheeseman - a Matchroom fighter who is trained by Peter Sims' brother, Tony.