George Groves to fight on with new trainer, would work with Rob McCracken but not Adam Booth
Last Updated: 07/10/15 11:58am
George Groves is not retiring and is already on the look-out for a new coach - including Carl Froch's trainer Rob McCracken.
The super-middleweight admits he "definitely" thought about walking away from boxing - and had not spoken to any media - following his third world-title defeat against Badou Jack in Las Vegas last month.
Groves confirmed that he will no longer be working with trainer Paddy Fitzpatrick following the split-decision loss but in an exclusive interview with Sky Sports News HQ, he revealed he would be happy to work with McCracken.
"I'm no longer with my coach Paddy Fitzpatrick," he told Sky Sports News HQ.
"After the last fight, I think he came to terms with the fact our styles just didn't gel. His style of training didn't really work with my style of fighting."
Groves was then asked if he would like to work with a top-level trainer, like Freddie Roach, Virgil Hunter and three of Britain's best-known names.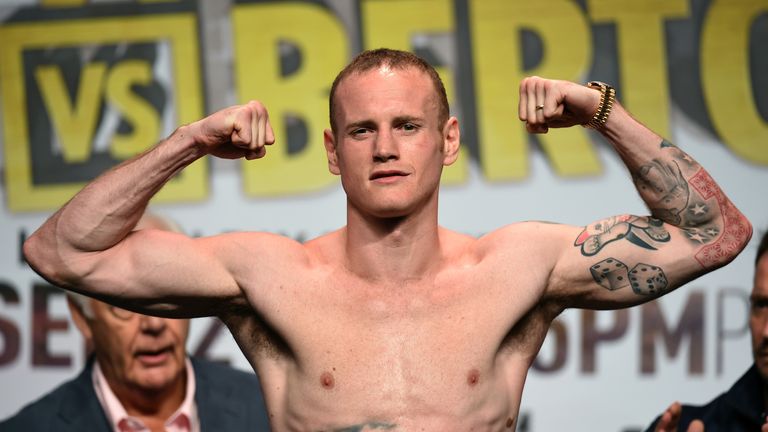 I think Rob is a great trainer - one of the most successful trainers in the UK at the moment. If you can't beat them, join them!
George Groves
He will "categorically never" work with Adam Booth again, but was full of praise for Shane McGuigan and McCracken.
"If he [McCracken] was still training Froch, it would be a problem," he said.
"But I think Rob is a great trainer - one of the most successful trainers in the UK at the moment. If you can't beat them, join them!
"I wouldn't be opposed to it. In boxing, you have no enemies: one week you are at loggerheads with someone, then the next week it all works out."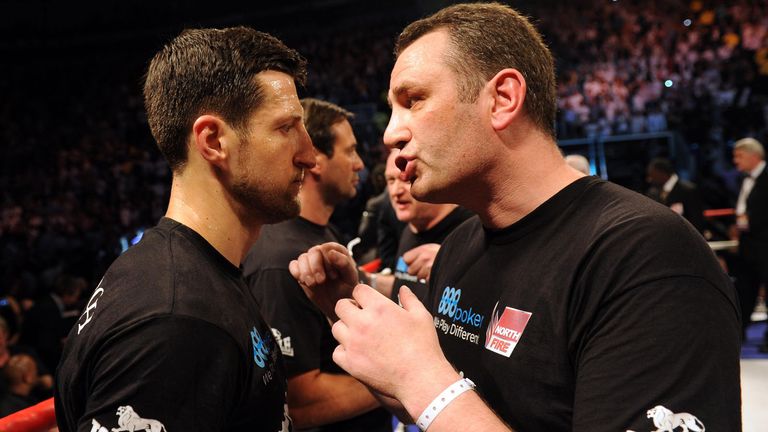 Fitzpatrick recently admitted that he and Groves were likely to go their separate ways but the fighter himself revealed he even thought about retiring during his training camp in Big Bear, California.
He had contemplated calling it a day in the ring if he had become WBC super-middleweight champion, following the last two years and those two defeats at the hands of McCracken's man Froch in 2013 and 2014.
"I felt I'd given a lot to boxing in the last two years and just for myself, my sanity and to make the right decision, I didn't need any distractions," he said.
"So I came off social media, just came home, relaxed, thought things through.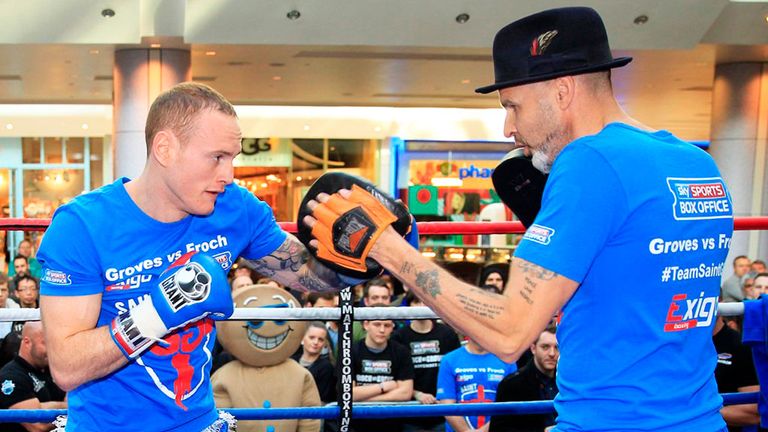 "I talked with some close friends, not from boxing - who would give me an honest opinion - and at 27, you don't need to be so melodramatic or make bold statements but at the same time, I want to do something I enjoy and at times I haven't enjoyed boxing.
"It's been a rollercoaster ride. Having bounced from one situation to the next has probably papered over the cracks, over certain situations that aren't quite right, and I've paid the price for them.
"I haven't got to be where I want to be, so something has to be addressed."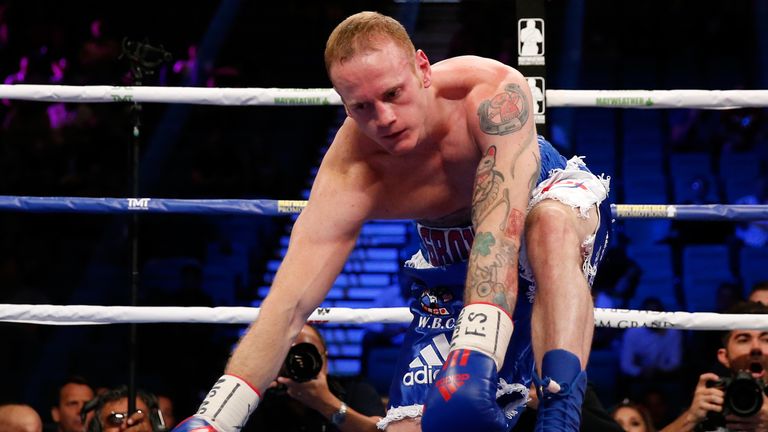 Groves is not looking at getting back into the ring yet, but is already back in the gym ticking over, trying to rebuild a career that is not finished.
And even after having a dig at James DeGale, telling him there is no way his comeback fight will be against his life-long enemy, the super-middleweight promised he will be back at the top level.
"I am not in an immediate rush," he said.
"I'm not in a rush to be fighting, at the highest level. Hopefully my performances and my name will bide me that time and and I won't be forgotten overnight.
"I want to go on, achieve more, be involved in big fights, win world titles, defend them and unify them and that's still the case."