Tyrone Nurse out-points Chris Jenkins to win the British super-lightweight title
Last Updated: 22/11/15 11:03am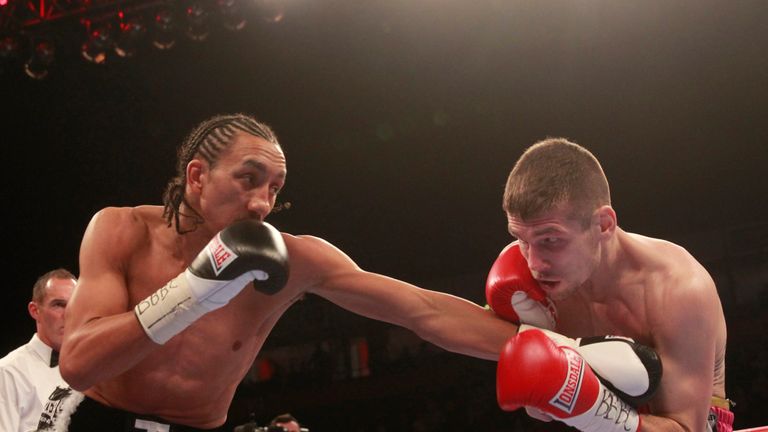 Tyrone Nurse took the vacant British super-lightweight title by out-pointing rival Chris Jenkins second time around.
Although it was similar in terms of style and graft to the pair's drawn first encounter, there was a wide disparity in the result when the decision went to the judges after 12 rough and tumble rounds.
Nurse (32-2-1-KO6) was down in the fifth but eventually took a unanimous decision - 115-112, 115-112, 116-111 - and the title he - and many - thought he had won first time around.
"I thought I won the first six," he told Sky Sports.
"Especially when I dropped in and he held on for dear life. I couldn't see after he headbutted me! Ha ha. I'm a 12-round fighter now though and was a lot fitter this time than I was last time.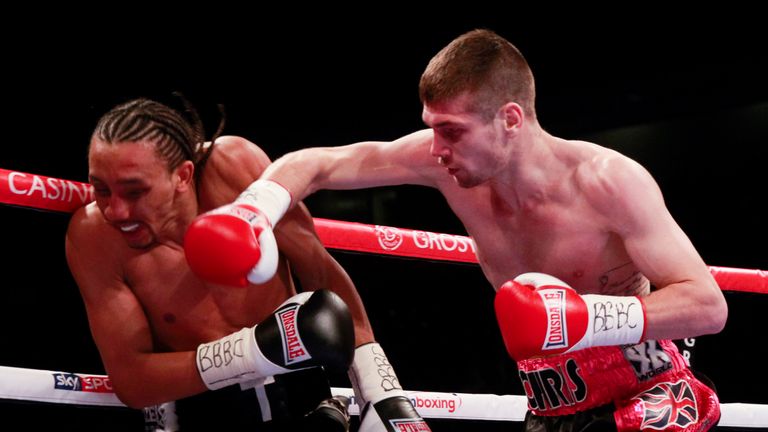 "Fair play to Chris. He caught me with a cracking shot. It was a good close fight and I don't think it was as wide as that. I thought it was unlucky first time but this was a great fight and I enjoyed it."
Jenkins gave it his all again but he did not make the best start, getting caught in a clinch and emerging with a deep cut over his left eye in the third, but it was not long before he landed the best shot of the night.
A clinical right in the fifth landed flush and left Nurse trying his best to stay up, but he was down on all fours and forced to take the count.
It did not take the Yorkshireman long to recover and, for the next few rounds, there was little to choose between them. Jenkins kept coming forward, Nurse remained elusive and landed plenty of counters, leaving little between them - just like their first fight.
But slowly Nurse seemed to take control and in the 10th Jenkins suffered another nasty cut, this time over the right eye. 
It left him with little option but to get back on the offensive and he might well have taken the penultimate round with his jab sharper and his combinations clicking again.
But as the fight came to a close, it started as it finished, with Nurse landing sweet single shots and moving at all times, staying out of range and frustrating Jenkins before the decision was announced.
Ryan Burnett picked up the British bantamweight title but had to go to the distance despite putting veteran Jason Booth on the floor in the first round.
The Belfast bantamweight prospect landed a big right that forced '2Smooth' to take the count, but could not finish the job as the bell saved the Nottingham man.
It did show Burnett's explosive power but also underlined the resilience that Booth has shown over the years.
Burnett, with Adam Booth and David Coldwell in his corner, was in complete control and threw plenty of body shots until the end but just could not find a way through. Instead, he strolled to his first domestic title on points and took his unbeaten start to 12-0-KO9.
Flyweight sensation Charlie Edwards made his first defence of the English title with a stunning shot against Phil Smith. The 22-year-old from Epsom ended it in the sixth round with a perfect right-hand uppercut, giving him his third stoppage out of six.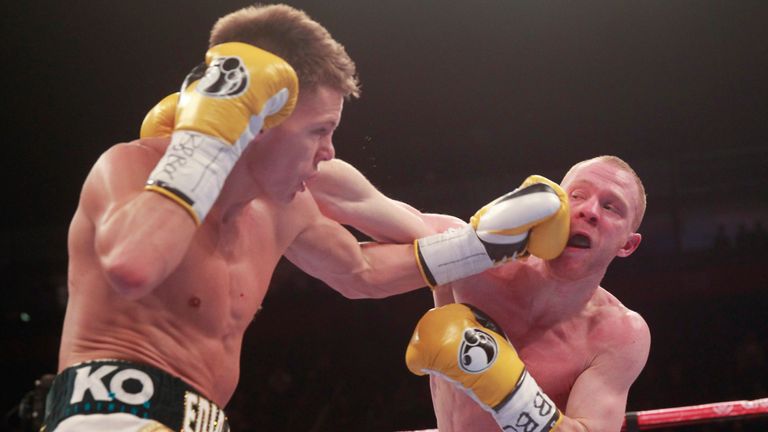 Former world title challenger Brian Rose was back in the ring for the first time after avenging his infamous loss to Carson Jones earlier this year. The Lion (28-3-1-KO8) was made to work for the full eight rounds by Latvian Ruslans Pojonisevs, but was given an 80-70 shut-out.
On another big night for Joe Gallagher and his gym, Marcus Morrison started with a win, taking his unbeaten start to 8-0-KO5. The middleweight prospect did not have it all his own way against the experienced Simon Lucas, and after six rounds edged it 58-57.
Super-lightweight Liam Taylor, who was beaten by Nurse back in April, made it back-to-back wins since that defeat by stopping Imre Simon in the second.