Police are investigating a hate crime allegation following world heavyweight boxing champion Tyson Fury's outspoken remarks about homosexuality.
A member of the public made a complaint after watching a daytime BBC TV programme in which Fury's comments were discussed.
Greater Manchester Police (GMP) confirmed they were investigating an allegation of a hate crime and will be visiting the complainant to take a statement.
A GMP spokeswoman said: "At 10.30am this morning, we received a report of a hate crime following comments made about homosexuality on the Victoria Derbyshire programme.
"As with all allegations of hate crime, we are taking the matter extremely seriously and will be attending the victim's address to take a statement in due course."
Fury denied making several homophobic comments attributed to him in an interview before his win over Wladimir Klitschko with The Mail on Sunday, which has stood by its story.
His uncle and trainer Peter Fury appeared on the Victoria Derbyshire show amid controversy over his nomination for Sports Personality of the Year, and he said his nephew should remain on the shortlist.
More than 100,000 people have signed an online petition to have Fury, who has openly said he does not want to win the award, removed.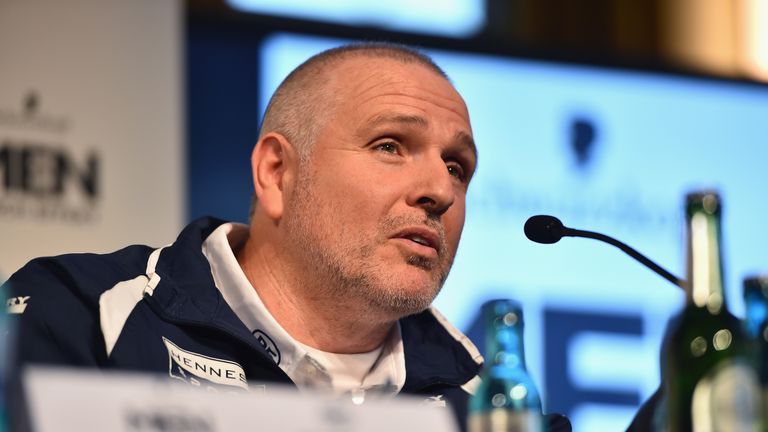 But Peter Fury did admit there should be an apology from Tyson for airing his views in public, as he said: "He gives his opinions. He's not a robot. There is freedom of speech - we're in 2015.
"If he's offensive, he needs to explain his actions and move on from there. But he's entitled to his opinion just like everybody else. It's not against the law.
"Of course, paedophilia is nothing like homosexuality. There's a vast, vast difference, there's no similarities whatsoever.
"He's not saying in his own view that homosexuality is anything like paedophilia. Maybe he should refrain from saying that. I think he should, and I think he needs to address it properly, and explain to the people out there exactly what he does mean.
"If it's coming out exactly like that, that paedophilia is the same as homosexuality, there needs to be some sort of redress."