Deontay Wilder and Artur Szpilka do not go face-to-face at their final pre-fight press conference
Last Updated: 15/01/16 1:57pm
A pre-fight face-off between Deontay Wilder and Artur Szpilka was cancelled following their New York bust-up.
The pair clashed at Wednesday's photo-shoot at the One World Trade Center, where Wilder (35-0-KO34) and Spzilka (20-1-KO15) went head-to-head after a brief altercation, ahead of the WBC heavyweight showdown, live on Sky Sports, this weekend.
With tensions running high, the traditional pre-fight press conference face-off did not take place on Thursday, with former undisputed world heavyweight champion Lennox Lewis standing between the pair.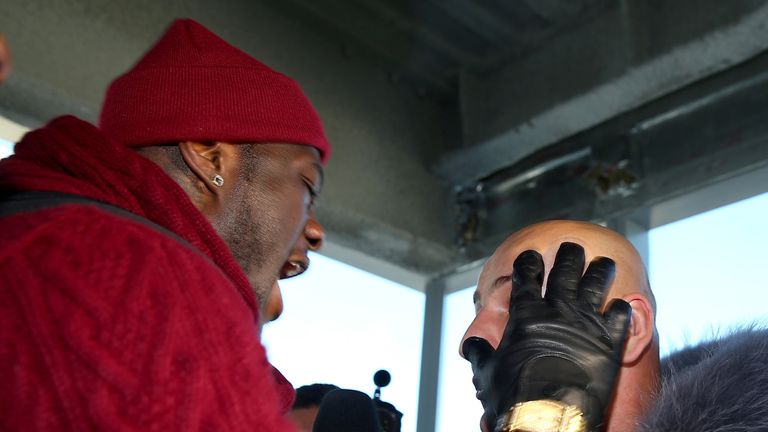 WBC champion Wilder is expecting fellow world title holder Tyson Fury to be ringside at the Barclays Center in Brooklyn.
While Spzilka is confident he will make history and become Poland's first heavyweight world champion, the 'Bronze Bomber' seemed sure he will retain his WBC belt, signing off in his usual style.
"And still the heavyweight champion of the world... Bomb Squad!
You can watch Wilder v Szpilka as well as the vacant IBF heavyweight title fight between Charles Martin (22-0-1-KO20) and  Vyacheslav Glazkov (21-0-1-KO13) from 3.00am, Sunday, Sky Sports 1.