Boxers, Trainers & Pundits
Carl Frampton vs Scott Quigg: Experts offer their fight predictions
Joshua, Brook, Hatton, DeGale, Groves, Fury and the rest
Last Updated: 27/02/16 10:31pm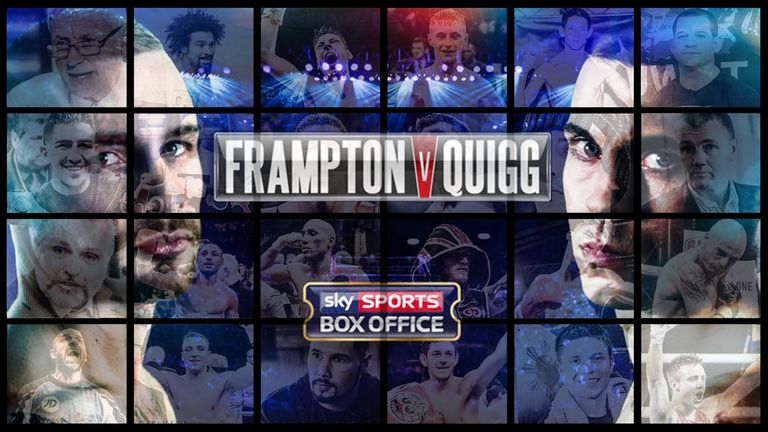 Carl Frampton vs Scott Quigg has divided opinion everywhere, so we asked a wide spectrum of boxing experts to make predictions.
The super-bantamweight unification fight will take place in Manchester on Saturday night - live on Sky Sports Box Office - after both fighters weighed in inside the super-bantamweight limit on Friday.
World champions, upcoming stars, friends and foes are all split when it comes to calling a winner...
Anthony Crolla
There's already a massive buzz around the city and that night is going to be an unbelievable atmosphere. I'm lucky enough to have one of the best seats in the house carrying Scott Quigg's spit bucket.
I really believe he can do it. Frampton is a fantastic fighter but I believe Scott will win and he'll do it inside the distance. It could be great for a rematch going back over the Belfast.
Lee Selby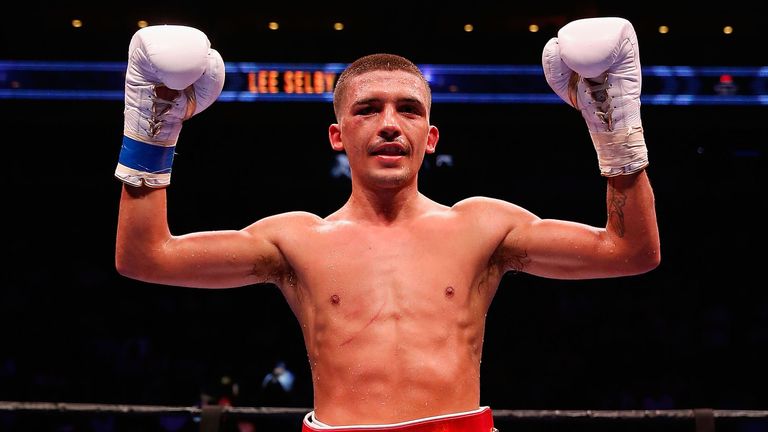 This is a proper 50-50 fight for a start. They both punch hard enough to win the fight at any time but I would have to favour Carl Frampton and his basic boxing ability. He has got a better amateur pedigree and better boxing skills. Quigg is dangerous though and punches hard but it's so close to call.
Anyone I speak to has a different opinion - especially my brother - but I just think Frampton could do it on points, if he wants to make it easier for himself.
Tony Bellew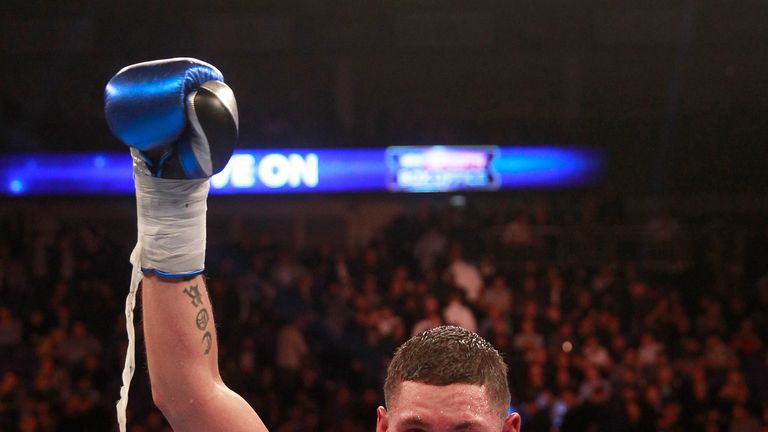 I've always said Frampton. I think they're both very vulnerable at the weight because they've both been there for so long, but I am picking Frampton just because he's a better punch picker. I think Quigg is the more powerful, I just think Frampton is the more composed, but it is a genuine 50-50.
It could even just be a shoot-out and whoever lands that first big shot - and believe me I know your body just can't take it when you are struggling at the weight - and I just don't see it going the distance. They are both going to put plenty into the first few rounds because they know they can't fall behind at any stage, so if I had to pick it, I would say Frampton inside the first six rounds.
Matthew Macklin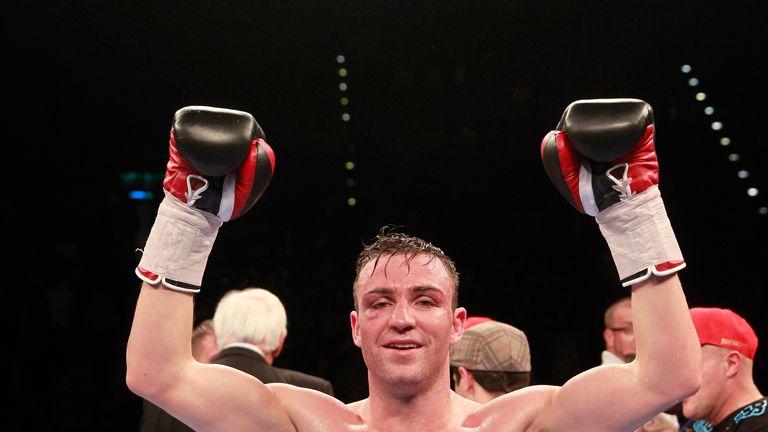 I just think Frampton has slightly better all-round skills, technical ability and pedigree than Quigg heading in to this one. It's going to be such an exciting one to see because we know Quigg will be dangerous. Quigg's strengths are that he's big for the weight, hits very hard and is a lot cuter than people give him credit for. He also knows how to win and seems to find a way.
But I'm sticking to my initial instinct and I still think Frampton will edge it on points in a tight one.
David Haye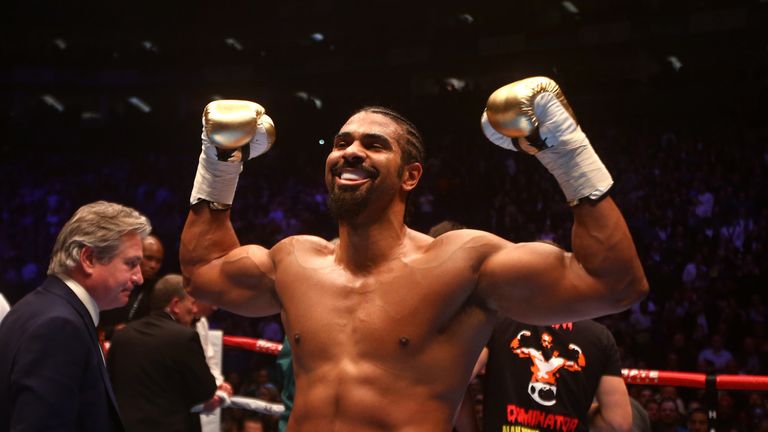 Frampton's last sparring session, I've never seen someone put combinations together with such footwork and angles. He has got better and better and his last session was just perfection. It was against a very good sparring partner, but I'll mention no names. I was inspired and had to put some gloves on and go and hit the bag!
I can't see for the life of me what Quigg can do to win this fight even though he's fit, strong and motivated. If Quigg is incredibly tough, I see Frampton winning with a wide decision but I'll go for Frampton in round nine.
Peter Fury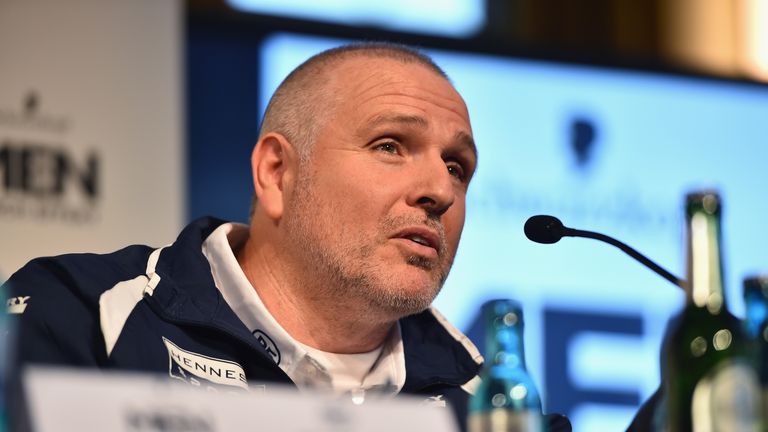 I think Quigg has got to do what he does best and put sheer aggression on. He has got to try and wear Frampton down and look to put shots in. Basically, Quigg has to come in all guns blazing, have a war and make it a dirty fight. Frampton is very slick and the slightly better boxer with more shots in his arsenal. It depends if Frampton can keep out the way for that amount of time. One's an aggressor and one's a boxer.
They're evenly matched and it's hard to pick. If you gave me a tenner to bet I'd probably put a fiver on each! If it comes to a boxing match though and goes the distance, I'll pick Frampton on points. Quigg could get to him though and I won't be surprised if he does so.
Anthony Joshua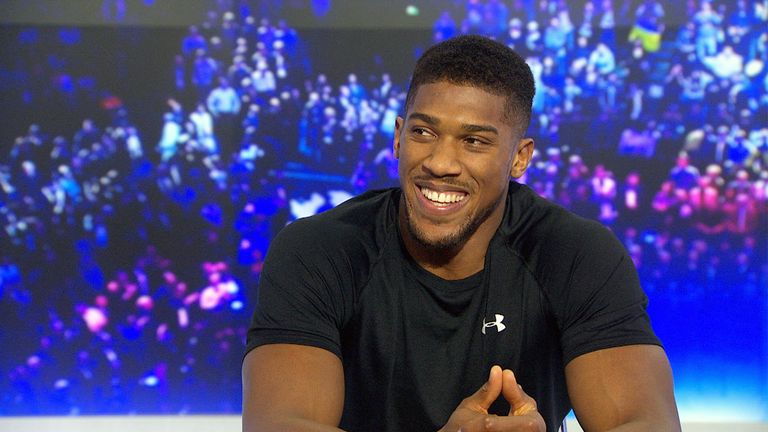 It's a tough fight to call, that's for sure. It certainly isn't a 70-30 or even a 60-40 fight, this is a proper 50-50. I'll be honest and tell you I don't know too much about Frampton but I do know Scott trains hard and is very, very resilient.
Sadly I won't be up there because of my training but I am going to go for… Quigg... late on... knockout!
Kell Brook
I've always favoured Frampton but lately, watching the build-up, I think Frampton is rattled and Quigg seems really on it, down to weight and sharp. It looks like he's done everything perfectly. The closer it's getting to the fight, the more I think it's 50-50. I did favour Frampton but now I can't split them. I think there'll be drama and both fighters will be hurt.
It'll be really exciting. It's so hard to split them, but I'll stick with Frampton via stoppage in the middle to late rounds.
Jamie McDonnell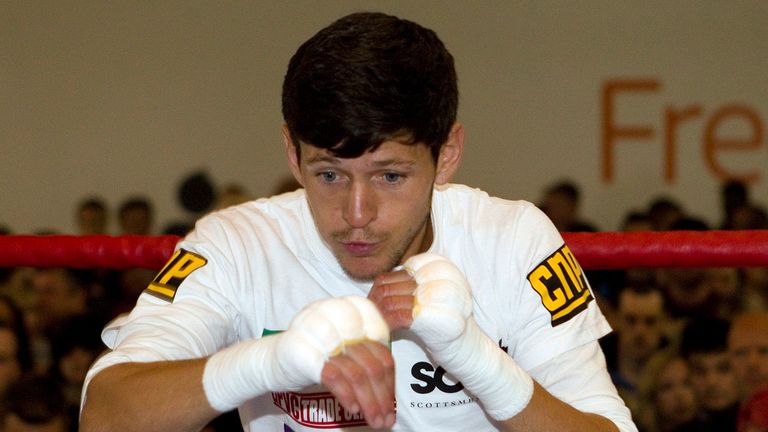 We know that Quigg trains like a machine but I've been watching that stuff on Sky Sports and I just think he has got the edge. We know that if Frampton is at his best, he can deliver, but I think this is who turns up on the night.
What separates the best of the best is who can deal with the pressure, so my money's on Quigg. It might go the distance, but I am willing to take a risk on him either way.
Gavin McDonnell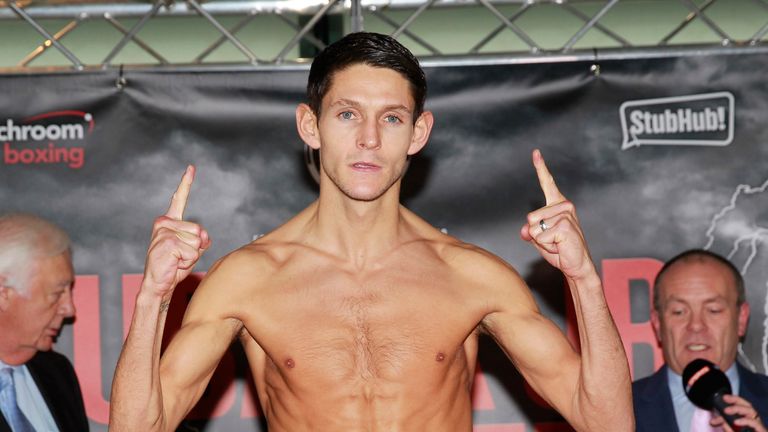 I honestly can't pick this one. They are both good fighters and I'd love to fight either of them. In the build-up and mental games, I'd give Quigg the slight edge but it is all about who deals with that crowd, that atmosphere and the pressure. I won't even see that because I have a fight of my own to worry about before that.
If I had to put money on it - and I don't take risks like that - it would be on Quigg… and it would all be my brother's money. About £4,000!
Kevin Mitchell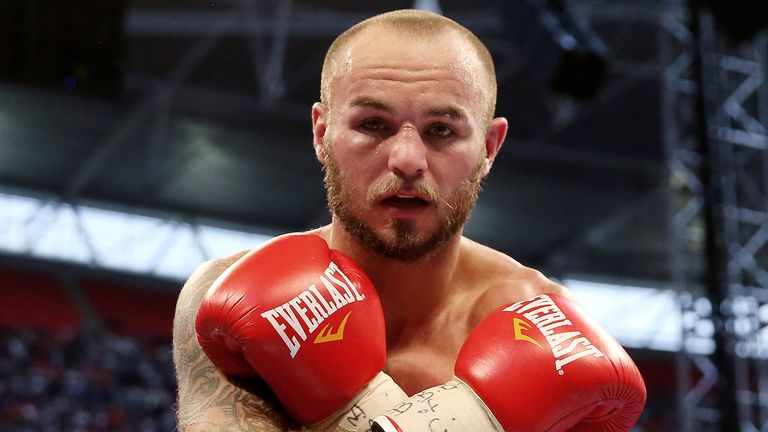 Both fighters are explosive. I think Scott will come out and try and set a high pace but I'm not sure Frampton will allow that. I think he'll try and dictate and be the governer in there. I'm a big fan of this fight. I wouldn't say he's a clear favourite but I have a little inkling that Frampton might be a bit smarter.
It's a fight and anything can happen because Quigg is a world champion too, but it's going to be explosive and I'll go for a late Frampton stoppage.
Jim McDonnell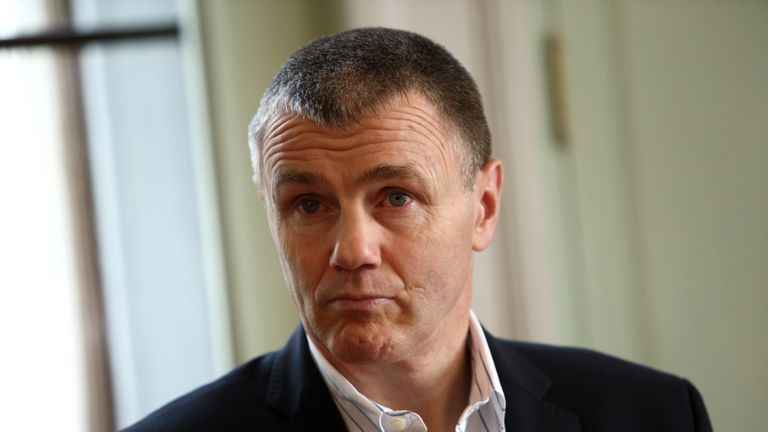 I've been watching the build-up and it has become a proper grudge match and everyone I've spoken to has one going for Quigg, one going for Frampton. If Frampton hits top form, you've got to go with him but I am wondering if giving away home advantage is a good idea. 
I am leaning towards Frampton on points, but only just. 
Josh Taylor
I think Quigg is really high on confidence just now. He has taken a lot from the last two performances. He went through Kiko Martinez in two rounds and looked good doing it. Frampton was down in his last fight and had to battle. I think a lot of people will take the last two performances in to the mix but I think it's going to be explosive. It's going to be massive.
I'm a bit biased but I'm going to go for Frampton with a late stoppage.
Andrew Selby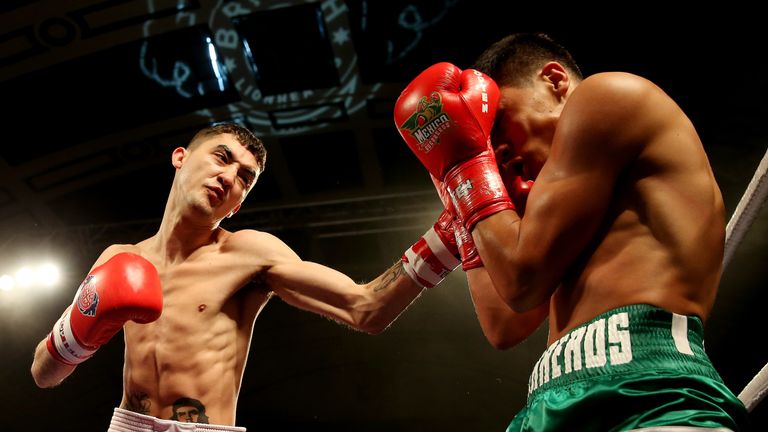 I am not going to back Scott Quigg all the way but I do think he can knock Carl Frampton out in the early rounds. But if Frampton tries to outbox him and take it all the way, he can win it on points. 
Frampton might try but having seen the press conference, he might just want to go toe-toe and I just see Quigg winning. He's bigger and can hit hard, so I will go for Quigg to win by knockout. Although my brother is better when it comes to predictions!
James DeGale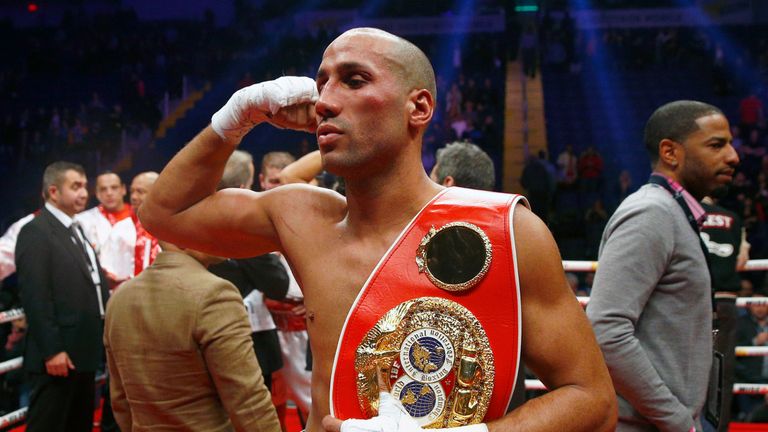 Every day I seem to be changing but it is a genuine 50-50 and it's difficult to say because I like both of them. But if I have to go to my gut instinct - which is the only thing that separates them - and that was Frampton to win.
I am hearing all these rumours of Quigg boxing on the back foot but I do think he has improved fight by fight. It is so close I can't split them so I am going to with Frampton on points with my gut instinct, but don't be surprised if Quigg knocks him out!
Dave Coldwell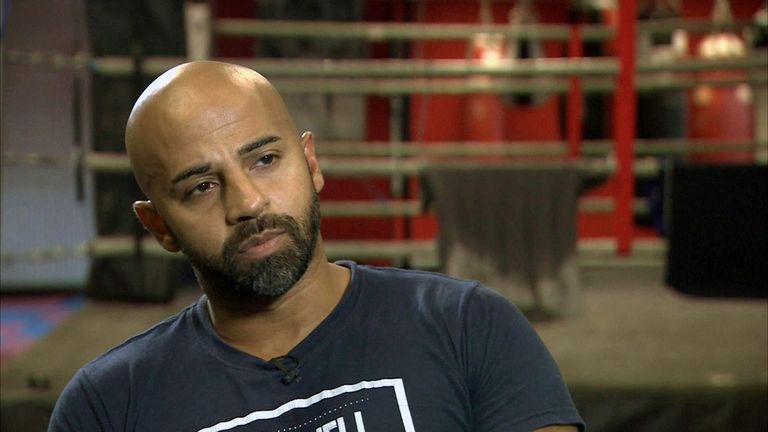 My gut tells me Quigg is going to pull this off but in my mind, he is the underdog. When I see them spar, on the pads, Frampton for me is the better, sharper boxer and picks his punches better but if Quigg puts it on him and turns this into a fight, he wins it.
But with all the charged atmopshere and intense build-up I think Quigg will handle it all better just because he is the colder of the two. I started off with Frampton, then went to Quigg, flipped back at the media workout, but now my gut instinct means I've got to go with Quigg.
Julian Ramirez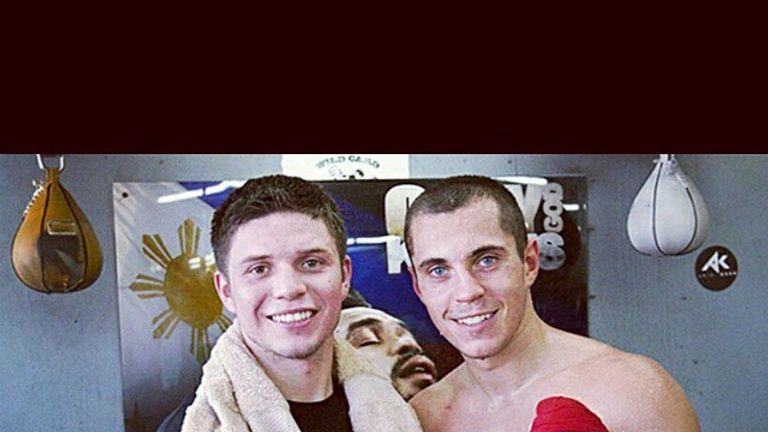 My friend Scott wants to knock out Frampton and that's a good thing, but a bad thing too. When I get to see him, I'll tell him to not to be careless and go for the knockout. He has got to work him. I'm going to tell Quigg just to be careful, be smooth, and let your hands fly.
I want the fight to be competitive, but at the end I want Quigg to take the win. He works so hard and I would like to see my friend up there winning. I'm not wishing anything bad on Frampton, but I just want Quigg to win.
Ricky Hatton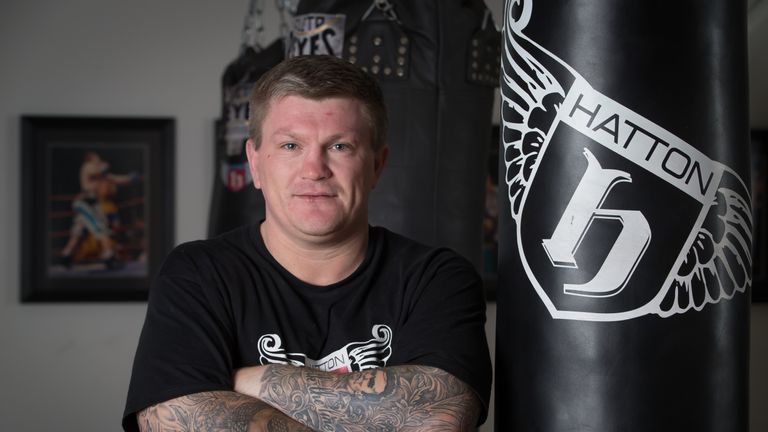 If Scott Quigg stands in front of Carl, there is no doubt that Carl can knock him out but I think Scott has got a great engine, good movement in-and-out and his punch volume is very, very good. I think he could get him out of there. He hits very hard to the body, he's hitting harder all the time. I think Carl could be chasing shadows early on and if he makes a little mistake, I see Quigg walking him onto one.
They are two world champions, it's a domestic world title fight, it's absolutely brilliant stuff. These guys want to fight each other to find out the best, that's champion quality. I would go for Quigg... slightly. 
George Groves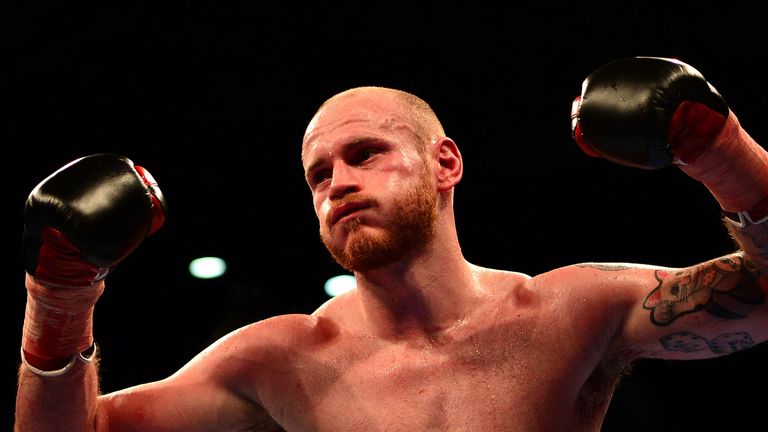 Frampton will start off by breaking him down with his boxing ability then he'll impose his strength, then his power, then his work-rate. He's a force, he's like a monster but with the ability to box. 
He prefers to keep it at long range because then he has got the leverage to put power on his shots. Because of his frame, because he's so compact, his punches are very neat and tidy. His power to weight-ratio is fantastic.I think Carl is going to be too good for Scott.
Leo Santa Cruz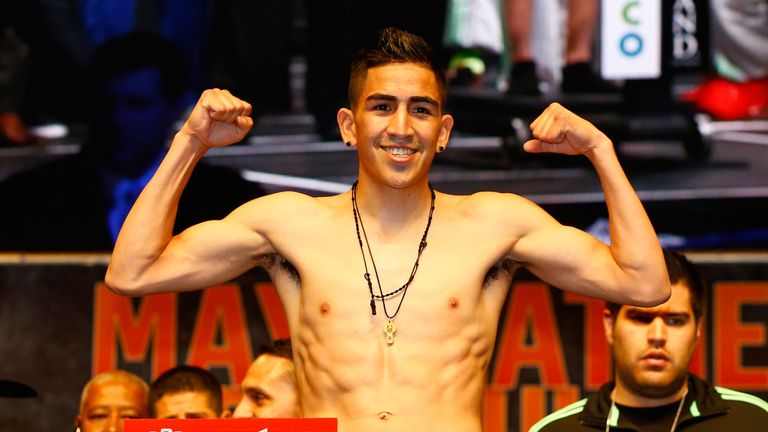 I see this as a 50-50 fight. It's a tough fight for both of them. I think whoever catches the other guy first will get the victory. They both can hit and they both have great skills. It could go either way.
 
They've both been possible opponents for me and I hope that I do well that night and face the winner of that fight. I don't care who it is, I want to fight them.
Barry Hearn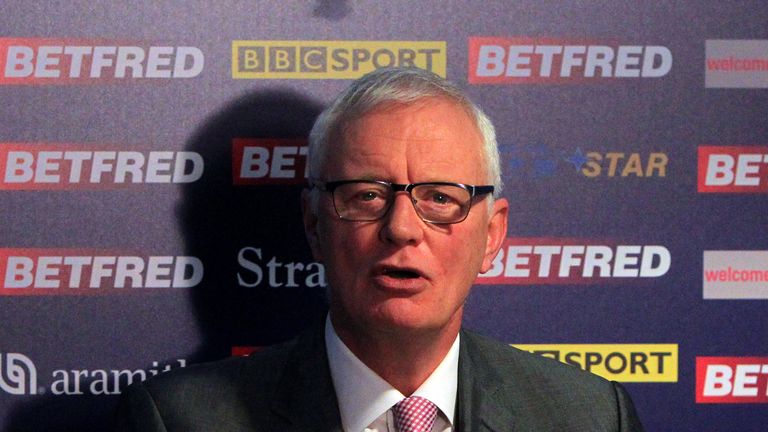 Predictions can make anybody look stupid but I think Quigg stops Frampton in five or six rounds. Quigg is too big, too strong and hits too hard but there will be rocky moments because Frampton is very good. 
But if I had to make a call I would go for the bigger guy who punches harder. I think Quigg is a destructive puncher and I don't think Frampton necessarily is.
Kiko Martinez
I would like to stay at this weight because I feel much stronger. But I would definitely love a rematch with Carl Frampton or Scott Quigg. Frampton will win against Quigg. He's the more complete boxer. He is stronger as well.
Tyson Fury
They are both pals of mine, Quigg and Frampton, so for me it doesn't really matter who wins as long as they give the fans a great fight - and I am sure they will.
If it does go early, it will be Quigg and if it goes late it will be Frampton. My final prediction: Quigg early or Frampton late. And if you gave me a tenner, I'd put a fiver on both of them.
How do you see it going? Fill in the feedback form below...
Carl Frampton vs Scott Quigg, exclusively live on Sky Sports Box Office on February 27, is available to order via Sky remote and online