Shane McGuigan says he will strike another blow to Joe Gallagher if George Groves battles Callum Smith
Last Updated: 06/04/16 2:27pm
Shane McGuigan is confident he will gain another win over rival trainer Joe Gallagher if their fighters George Groves and Callum Smith share the ring in the future.
The two trainers went head-to-head in February when McGuigan guided Carl Frampton to a points win over Scott Quigg at Manchester Arena, adding the WBA super-bantamweight belt to his IBF super-bantamweight title.
McGuigan also oversees the career of Groves, while Smith is part of Gallagher's successful stable, and the two super-middleweights have talked up a possible clash.
Groves will fight David Brophy on the undercard of Charles Martin and Anthony Joshua this Saturday, live on Sky Sports Box Office, just a week after Smith earned a WBC title shot with a one-round demolition of Hadillah Mohoumadi. 
McGuigan is refusing to look past Brophy, but would relish the chance to renew his rivalry with Gallagher - and is confident he would triumph again.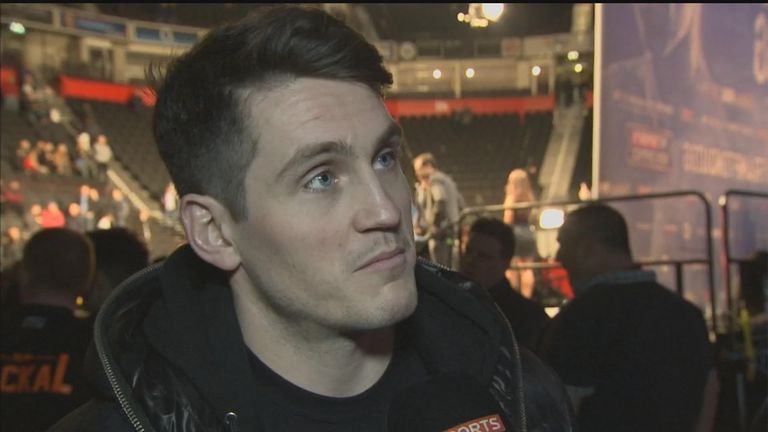 He probably wants to try and get me back. I'll be two-nil up, I'm convinced of it
Shane McGuigan on Joe Gallagher
"He probably wants to try and get me back. I'll be 2-0 up, I'm convinced of it," McGuigan told Sky Sports. "We're developing as a team and I'm very confident that he could beat Callum Smith, I really am.
"The public are going to write me off, but they wrote off George against James DeGale and he won. Once he has to get up for a challenge, like he did for the first Carl Froch fight, that's when you see the best of him."   
Smith's swift win over Mohoumadi was described as 'very impressive' by McGuigan, although he suggested that Groves would pose a far sterner test to the Liverpudlian.
"He hasn't had to use his brain yet," said McGuigan. "Not being negative, but [Christopher] Rebrasse just walked him down, and then Rocky Fielding came out and got destroyed. He came out gung-ho tried to have a tear-up with him, walked on to one and the same goes with Mohoumadi.
"Once you see him in a thinking fight, like George Groves, who is going to stand off him, jab with him and prise him open, that's when you'll see either the best of him - or you are going to see the worst of him."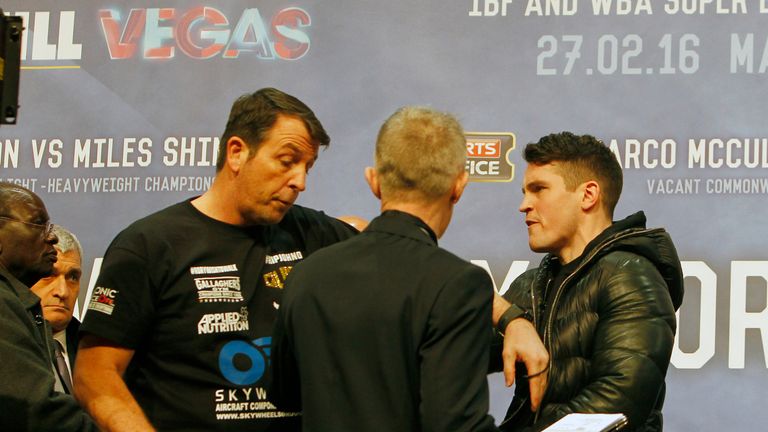 Smith could be forced to wait for his WBC title shot, with champion Badou Jack firstly due to defend against Lucian Bute in April, and then he could face IBF king James DeGale in a unification clash.
McGuigan will watch Smith's next move with interest and warned him to stay away from Groves, if he wants to remain on course for a world title.
He said: "If I was Joe Gallagher, I would be choosing the Martin Murrays of this world, not George Groves, because George makes you think and he can really whack. It's going to be interesting, or he could just sit it out."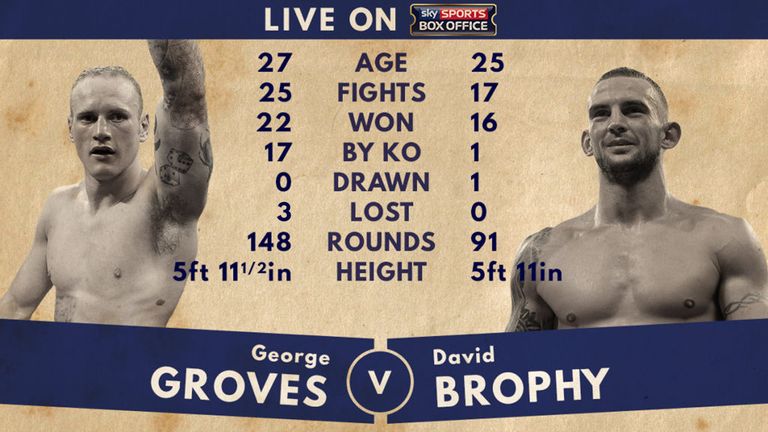 George Groves v David Brophy is part of Charles Martin vs Anthony Joshua, live on Sky Sports Box Office on April 9. Order it online now.